HeroCore slimline Arduino Mega development board
Electronic and Arduino enthusiasts may be interested in a new development board launched via Kickstarter this week by electronics developer Flavio DaBrescia based in Travagliato, Italy. Watch the video below to learn more about the slim lined version of the Arduino Mega that removes the bulkiness and "ugly bits" offering a smaller form factor for a wide variety of projects.
The HeroCore has this week launched via Kickstarter and is now available to back with earlybird pledges available from €19 or roughly £18. If the Kickstarter campaign a successful and manufacturing progresses smoothly worldwide shipping is expected to start sometime around September 2019.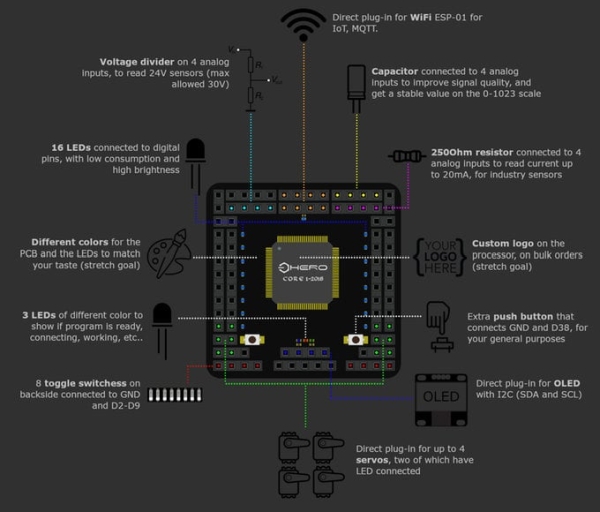 "We wanted YOU to have a microcontroller that makes you have visions of cool products! We want you to reach for the stage of mass production with beautiful projects thanks to your new mindset. The mindset of making beautiful things will take you there. Even your old projects will benefit greatly from just switching to HeroCore!"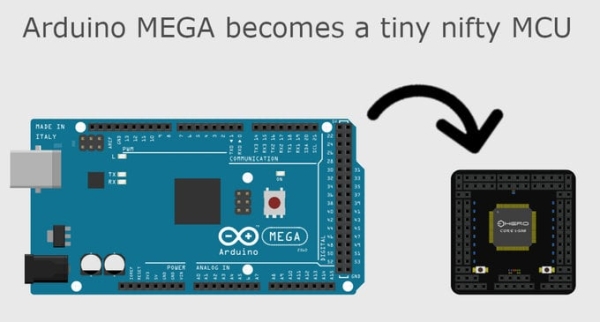 Features of the Arduino HeroCore board include :
– It works with Arduino IDE (shows up as Mega)
– It is compatible with ALL the sensors and breakout boards for UNO and Mega
– It is compatible with ALL the sketches and tutorials of UNO and Mega
– It has the same bootloader of Mega (stk500v2)
– It is compatible to devices USB-OTG
Source: HeroCore slimline Arduino Mega development board
Project Ratings:
Related posts