Global Unichip, TSMC's design arm, has made a remote management controller ASIC for server and desktop virtualization by adopting the first DDR3/4 PHY targeting TSMC's 40LP process technology.
"The complexity of today's server market is absolutely astounding. Performance was once king but today server SoC's must also provide cost-effective performance. The innovation required to achieve this sweet spot, particularly at a 40nm manufacturing node requires real technical and business creativity and collaboration," says GUC CEO Jim Lai.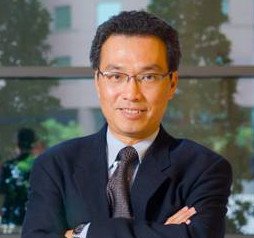 GUC's DDR 3/4 PHY is the first to be manufactured in 40nm process technology and provides low power, high performance and cost-effectiveness. GUC offers DDR3/4 PHY and controller production-proven turnkey solutions for all of TSMC's most advanced process nodes including 40nm LP, 28nmHPM and 16nmFF+.
During the design and production process, engineers from both companies faced performance and time-to-market challenges. On the design side, the new device, the ASPEED's AST2500 server SoC series and AST3200 Desktop Virtualization SoC had to achieve world- class performance on a cost-effective technology.
Key to success was designing to the performance sweet spot of GUC's DDR3/4 high speed interface IP, a condensed package substrate, and a PCB through a precise DDR system simulation flow and measurement correlation.
The GUC IGADDRS03A DDR3/4 PHY high speed interface IP was implemented with a multiple oxide memory I/O design that capitalized on the combo DDR3 and DDR4 low power and high speed operation. The IP supports user-friendly PHY self training that shortens first system boot up time and reduces engineering resources.
For more detail: Glocal Unichip makes cost-effective, low-power server ASIC