About this project
Are you a maker?  Have you got a nice idea but could not verify it with a limited budget? Do you have a headache to design Wi-Fi products but cannot find a good support? Have you built a nice prototype ready for manufacturing but could not find the resources for mass production? This is why we launch the Domino.IO project – with everything you need to build Wi-Fi products and full life-cycle services to support your projects.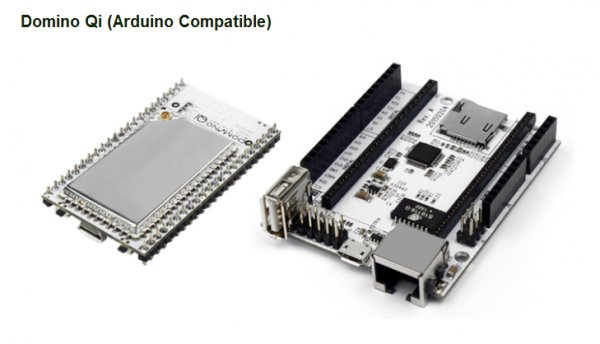 STRETCH GOALS
Thank you so much for your great support. We are 100% funded. As promised, we released the hardware design sources in Github: https://github.com/domino-team. More sources will be released once we finalize them.
We added a stretch goal to send some gifts for you. If we reach $50000, we will send the following gift packs to backers at different pledge level. You will get one, two or three gifts depending on the level you back us. For example, if you pledged "Domino Pi Basic", you will get one USB UART adapter. Although Domino Pi has a build-in USB-UART bridge, a separate USB UART adapter may bring convenience. If you pledged "Domino Pi Advanced" or "Domino Qi", or any combo including them, you will get the USB/UART adapter and a free 8GB Micro SD card, which can be used with the kits. If you pledged "All in One", you will have all these 3 gifts. We will only send maximum one gift pack to one backer. The final products may be a little different from the pictures depending on availability.
WHAT IS DOMINO.IO
Domino.IO is a low-cost, high-performance 802.11 bgn WiFi hardware platform, with a modular design architecture, unlimited extension capabilities and Arduino compatibility. It is suitable for mass production, enhanced with full life-cycle services for makers.
For more detail: Domino IO – An Open Hardware WiFi Platform for Things