Seeed Studio has just released the latest Arduino compatible Wio Lite W600 a combination of the W600 WiFi module mounted on the board and an Atmel  SAM D21 Arm Cortex-M0+ microcontroller. The WiFi core is a W600 2.4 GHz module featuring the Arm Cortex-M3. The SAM D21 is the same chip used by the Arduino Zero, so the Wio Lite W600 is compatible with Arduino Zero.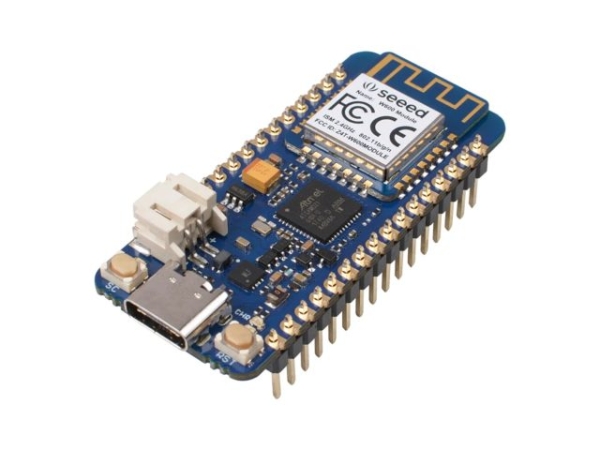 Basic Specs
The I/O level is 3.3V, and there are 6 analog pins and 14 digital pins, as well as one UART, I2C, and ICSP port. The board is powered through a USB Type C port or a 3.5V–4.2V LiPo battery. The latest feature is the W600 module is CE/FCC certified and supports 802.11 b/g/n WiFi. The WiFi module also features 1MB on-chip flash to store and run freeRTOS operating system. Seeed Studio provides a full Arduino W600 library and demos for many wireless access point options on Github.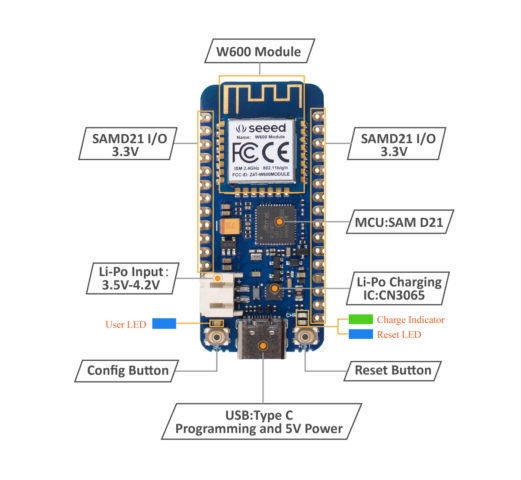 The New Wio Lite Series
The Wio Lite platform is a new product line in the Wio Lite series, which begins with the Wio Lite W600.  The units are comparable to the Adafruit Feather series with the Wio Lite series being small and with uniform pin placement. The company is preparing Wio Lite to be the recipient of different processors and module having differing board configurations, depending on what options the community wants and desires.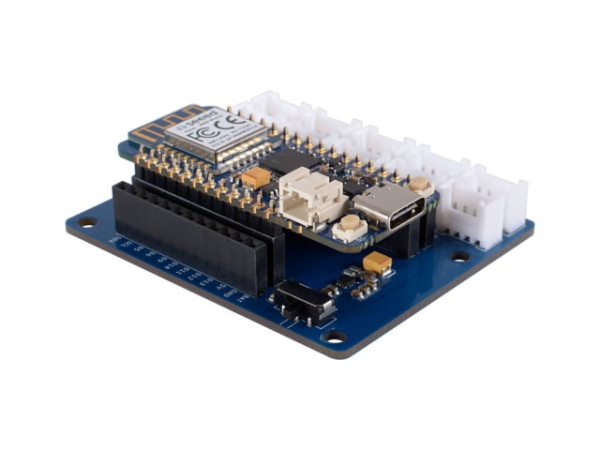 Compatability With Feather Boards
The Wio Lite pins are compatible with the Feather board pins.  The Wio Lite series is aimed at providing different wireless solutions to the many and varied Feather boards from Adafruit.  There is also a whole series of Grove sensors, actuators and displays for Wio Lite series. There are more than 200+ pieces released by Seeed to add to Wio Lite and the Feather community.
Source: $10 Wio Lite W600 Arduino Zero Compatible WiFi Board Follows Adafruit Feather Form Factor