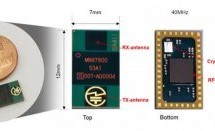 The Socionext MN87900 from Socionext is a powerful and low-power single-chip microwave sensor at 24GHz with sophisticated sensing capabilities like motion detection, speed and direction detection and so many, that can quickly find applications in the Internet of Things sensing applications. Unlike PIR sensors like the popular HR-SR501 that can detect motion to about 3 meters at about 120 angles and based on ...
Read more

›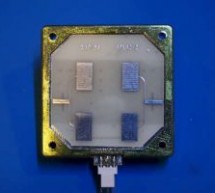 I got a couple of Microsemi's C900502 10.525 GHz X-band Doppler radar motion sensors a while ago. This batch was made in UK and had "UK patents 2243495 and/or 2253108 apply" printed on the case. I have seen a teardown of an HB100 Doppler radar module before and was wondering if I this one is any different inside. The C900502 transceiver has a very sturdy metal casing. It is measured at roughly 5cm by 5cm by ...
Read more

›
So, you're an electronics hobbyist and want a 1GHz* active probe, or a professional and tired of blowing your 2000$+ active probe in sketchy circuits when all you wanted to know are the whereabouts of some RF-signal? Then stay with me!! This Instructable will show you how to build a 1GHz* Fet-based Active Probe, the Fetprobe, for about 10$*, provided you have access to an electronics lab. It is based on an ...
Read more

›