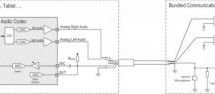 The 3.5mm phone jack is a well-established standard in the audio industry and continues to get strong support from users in the market. Originally invented in the 19th century for telephone switch boards, it made its way into mobile phones, tablets, and personal computers to connect audio and communication headsets for phone calls or simply for listening to music. While the phone jack has a rather long evol ...
Read more

›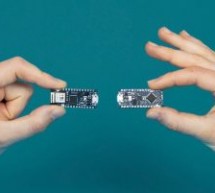 Arduino's Nano line will soon welcome four new products. They're all small boards like the classic one, making Nano a family of small boards meant for compact projects. All the new boards boast low energy consumption and processors more powerful than what the classic has. Even better, they're all pretty affordable: the most basic entry called Nano Every, which you can use for "everyday" projects and can rep ...
Read more

›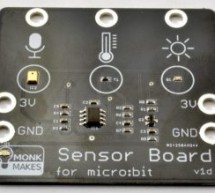 Features 3V and GND connections can be made from either side and allow you to power a second board such as the MonkMakes Relay Board or MonkMakes Speaker. LED 'power on' indicator Reverse polarity protection All three sensors are analog and can be connected to pins P0, P1 and P2 using alligator clips. Getting Started Connecting to your micro:bit You only have to wire up the sensors that you are actually usi ...
Read more

›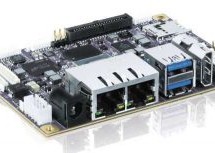 Kontron's pITX-iMX8M motherboard features NXP's dual or quad core CPUs based on the Arm Cortex-A53 architecture with up to 1.5 GHz. The Cortex M4 coprocessor and full 4K UltraHD resolution make the board the perfect foundation for sophisticated applications. It offers enhanced connectivity through two Gigabit Ethernet interfaces as well as superior graphics performance. Thanks to its small form factor and M ...
Read more

›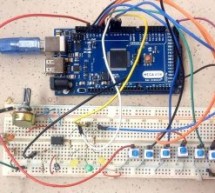 Hi guys, during the last few weeks, I've been working on reconnecting with my love for the guitar. Playing the box guitar was how I relax few years back before the saxophone took over. Going back to the guitar, after 3 years of rarely strumming a chord, I discovered amongst other things that I no longer knew how each of the string should sound, to put it in my friend's words, "My hearing was no longer tuned ...
Read more

›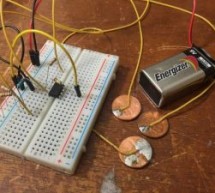 I made surprisingly good ECG from a single op-amp and 5 resistors! An ECG (electrocardiograph, sometimes called EKG) is a graph of the electrical potential your heart produces as it beats. Seven years ago I posted DIY ECG Machine on the Cheap which showed a discernible ECG I obtained using an op-amp, two resistors, and a capacitor outputting to a PC sound card's micro ...
Read more

›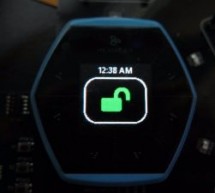 Reinventing the home security system with the IoT method using sensors connected to a Node.JS server. Story The Idea Modern security systems have several disadvantages, some of which are: As a user to you can't customize the system the way you want The panel is in a centralized location, if you can't get to it and you don't have a keyfob handy, there is no way to trigger the alarm or arm it There may be vul ...
Read more

›
Finally, PULP, goes multicore!  We are happy to launch our flagship RISC-V-based parallel-ultra low power open source system. Simply put, OPENPULP,  today's new kid in town, is the most advanced open-source release we have done so far, and a quantum leap ahead in terms of performance, efficiency and completeness. OPENPULP is an MCU on steroids: an ultra-low power "host" core coupled with a powerful compute ...
Read more

›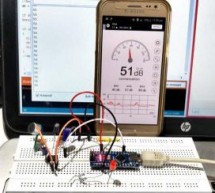 Noise pollution has really started to gain importance due to high population density. A normal human ear could hear sound levels from 0dB to 140dB in which sound levels from 120dB to 140dB are considered to be noise. Loudness or sound levels are commonly measured in decibel(dB), we have some instruments which could measure the sound signals in dB but these meters are slightly expensive and sadly we do not h ...
Read more

›
Story Wiscore: Integrating Arduino with Alexa As part of the series of tutorials for the Wiscore Alexa AVS EVK, we will see how to integrate Arduino boards (Uno, Leonardo, Due etc) directly with Alexa Voice Service. The Wiscore board provides the means to communicate with other devices via the UARTs. We will in depth on how to enable one of the UARTs, connect an Arduino to the EVK and then communicate over ...
Read more

›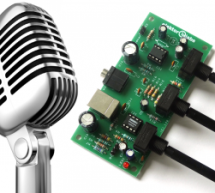 Here is an all-analog, all-through-hole, cheap & cheerful preamplifier for that perennial problem of getting the microphone amplification just right, which is a challenge not only with the faithful reproduction of lead vocals during concerts and recordings, but also with campfire and karaoke-ish performances specially when the beer takes hold. The two operational amplifiers of the circuit, IC1a and IC1b ...
Read more

›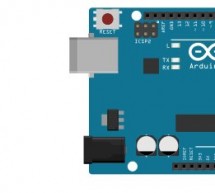 In this project, we will go over how to connect a microphone to an arduino so that the arduino can detect whether there is sound in the environment or not. This circuit is only capable of detecting whether there is sound in the environment or not. It won't be able to record the words that you say, with the ability of being able to play it back. Or do things such as record music or play it back. The micropho ...
Read more

›