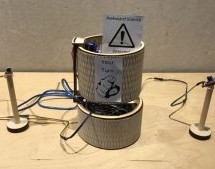 Unless you happen to be from Finland, this is just an all too familiar situation: you're stuck in an inescapable situation with this one person who is really more of an acquaintance than a friend, and neither of you knows who should say something in hopes of keeping a conversation going. Awkward silence is inevitable, and the longer it lasts, the more excruciating the thought of opening your mouth becomes. ...
Read more

›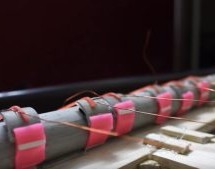 It's one thing to be able to transcribe music from a flute, and it's another to be able to make a flute play pre-written music. The latter is what [Abhilash Patel] decided to pursue in the flute player machine, an Arduino-based project that uses an air flow mechanism and PVC pipes to control the notes produced by a makeshift flute. It's currently able to play 17 notes, just over two octaves starting from th ...
Read more

›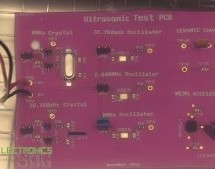 How do you clean the residual flux off your boards? There are plenty of ways to go about the job, ranging from "why bother?" to the careful application of isopropyl alcohol to every joint with a cotton swab. It seems like more and more people are turning to ultrasonic cleaners to get the job done, though, and for good reason: just dunk your board and walk away while cavitation does the work for you. But jus ...
Read more

›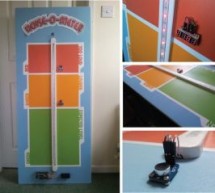 I built this a short while ago as an idea to use in a primary classroom setting. Poster displays are often used by primary teachers wanting to control the noise levels in their classrooms but I wanted to add technology to make it dynamic and responsive. The motivation for this came after seeing the Adafruit Digital NeoPixel LED Strip online and realising its potential as part of a VU meter. Everything else ...
Read more

›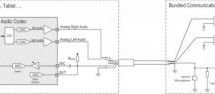 The 3.5mm phone jack is a well-established standard in the audio industry and continues to get strong support from users in the market. Originally invented in the 19th century for telephone switch boards, it made its way into mobile phones, tablets, and personal computers to connect audio and communication headsets for phone calls or simply for listening to music. While the phone jack has a rather long evol ...
Read more

›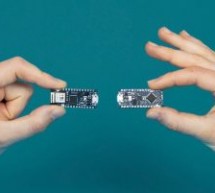 Arduino's Nano line will soon welcome four new products. They're all small boards like the classic one, making Nano a family of small boards meant for compact projects. All the new boards boast low energy consumption and processors more powerful than what the classic has. Even better, they're all pretty affordable: the most basic entry called Nano Every, which you can use for "everyday" projects and can rep ...
Read more

›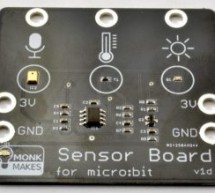 Features 3V and GND connections can be made from either side and allow you to power a second board such as the MonkMakes Relay Board or MonkMakes Speaker. LED 'power on' indicator Reverse polarity protection All three sensors are analog and can be connected to pins P0, P1 and P2 using alligator clips. Getting Started Connecting to your micro:bit You only have to wire up the sensors that you are actually usi ...
Read more

›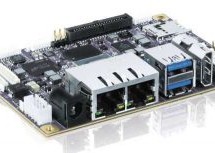 Kontron's pITX-iMX8M motherboard features NXP's dual or quad core CPUs based on the Arm Cortex-A53 architecture with up to 1.5 GHz. The Cortex M4 coprocessor and full 4K UltraHD resolution make the board the perfect foundation for sophisticated applications. It offers enhanced connectivity through two Gigabit Ethernet interfaces as well as superior graphics performance. Thanks to its small form factor and M ...
Read more

›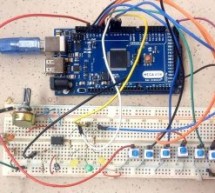 Hi guys, during the last few weeks, I've been working on reconnecting with my love for the guitar. Playing the box guitar was how I relax few years back before the saxophone took over. Going back to the guitar, after 3 years of rarely strumming a chord, I discovered amongst other things that I no longer knew how each of the string should sound, to put it in my friend's words, "My hearing was no longer tuned ...
Read more

›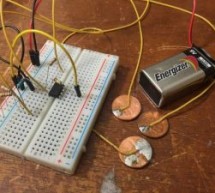 I made surprisingly good ECG from a single op-amp and 5 resistors! An ECG (electrocardiograph, sometimes called EKG) is a graph of the electrical potential your heart produces as it beats. Seven years ago I posted DIY ECG Machine on the Cheap which showed a discernible ECG I obtained using an op-amp, two resistors, and a capacitor outputting to a PC sound card's micro ...
Read more

›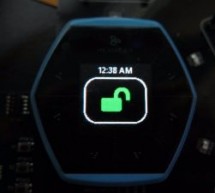 Reinventing the home security system with the IoT method using sensors connected to a Node.JS server. Story The Idea Modern security systems have several disadvantages, some of which are: As a user to you can't customize the system the way you want The panel is in a centralized location, if you can't get to it and you don't have a keyfob handy, there is no way to trigger the alarm or arm it There may be vul ...
Read more

›
Finally, PULP, goes multicore!  We are happy to launch our flagship RISC-V-based parallel-ultra low power open source system. Simply put, OPENPULP,  today's new kid in town, is the most advanced open-source release we have done so far, and a quantum leap ahead in terms of performance, efficiency and completeness. OPENPULP is an MCU on steroids: an ultra-low power "host" core coupled with a powerful compute ...
Read more

›