Finally, PULP, goes multicore!  We are happy to launch our flagship RISC-V-based parallel-ultra low power open source system. Simply put, OPENPULP,  today's new kid in town, is the most advanced open-source release we have done so far, and a quantum leap ahead in terms of performance, efficiency and completeness. OPENPULP is an MCU on steroids: an ultra-low power "host" core coupled with a powerful compute ...
Read more

›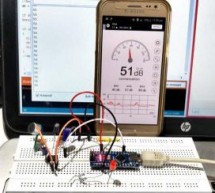 Noise pollution has really started to gain importance due to high population density. A normal human ear could hear sound levels from 0dB to 140dB in which sound levels from 120dB to 140dB are considered to be noise. Loudness or sound levels are commonly measured in decibel(dB), we have some instruments which could measure the sound signals in dB but these meters are slightly expensive and sadly we do not h ...
Read more

›
Story Wiscore: Integrating Arduino with Alexa As part of the series of tutorials for the Wiscore Alexa AVS EVK, we will see how to integrate Arduino boards (Uno, Leonardo, Due etc) directly with Alexa Voice Service. The Wiscore board provides the means to communicate with other devices via the UARTs. We will in depth on how to enable one of the UARTs, connect an Arduino to the EVK and then communicate over ...
Read more

›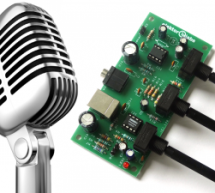 Here is an all-analog, all-through-hole, cheap & cheerful preamplifier for that perennial problem of getting the microphone amplification just right, which is a challenge not only with the faithful reproduction of lead vocals during concerts and recordings, but also with campfire and karaoke-ish performances specially when the beer takes hold. The two operational amplifiers of the circuit, IC1a and IC1b ...
Read more

›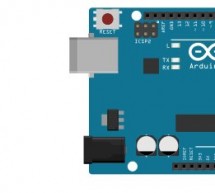 In this project, we will go over how to connect a microphone to an arduino so that the arduino can detect whether there is sound in the environment or not. This circuit is only capable of detecting whether there is sound in the environment or not. It won't be able to record the words that you say, with the ability of being able to play it back. Or do things such as record music or play it back. The micropho ...
Read more

›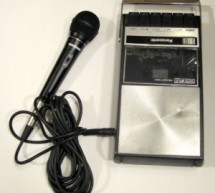 The breathalyzer microphone is a system for the inconscpicuous collection of blood-alcohol content level data sets. In other words, you can measure a person's sobriety with a device, that for all intents and purposes, looks no different than a standard microphone. This tool adds new dimensions of truthiness to any standard interview. It can also easily be adapted for karaoke. Don't be intimated by the numbe ...
Read more

›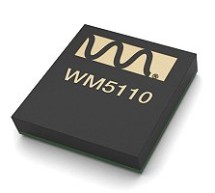 Edinburgh, UK, 23 May 2012 – Wolfson Microelectronics plc has today announced the introduction of the WM5110, the industry's first quad core High Definition (HD) Audio Processor System-on-a-Chip (SoC). This new highly-integrated, low power HD Audio Processor with advanced DSP feature set is designed to deliver revolutionary HD Audio performance for smartphones, tablet computers and portable multimedia devic ...
Read more

›
The ADMP504 is a high performance, very low noise, low power, analog output, bottom-ported omnidirectional MEMS microphone. The ADMP504 consists of a MEMS microphone element, an impedance converter and an output amplifier. The ADMP504 sensitivity specification makes it an excellent choice for both near field and far field applications. The ADMP504 is function- and pin-compatible with the ADMP404 microphone, ...
Read more

›
This sketch shows you how to read the microphone sensor. The microphone will range from 0 (total silence) to 1023 (really loud). It uses the sound level to set a brightness level for the green LED. When you're using the sensor's reading (for example, to set the brightness of the LED), you map the sensor's reading to a range between the minimum and the maximum. Circuit Only your Arduino Esplora is needed for ...
Read more

›
Send sound into your Arduino.  This Instructable will show you how to prepare audio so that it can be sampled and processed by an Arduino to make sound responsive projects and audio effects.  (This article is a companion to another Instructable I've written about building an audio output circuit for an Arduino, find that here) Some ideas that come to mind include: beat detection- trigger lighting effects, b ...
Read more

›