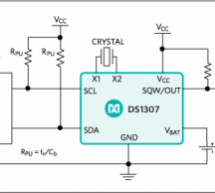 Hello every one , welcome back .  In this new arduino tutorial series I'm gonna show you how to control every thing in your home on time basis . After doing this project you will be able to control your home appiliences like TV , Radio,Fan, and other thing on time basis . Let's say you want to switch on TV exactly on 8 'O clock morning  and fan on 12 PM and so on ,, This is on going series and will be updat ...
Read more

›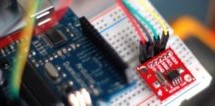 Most microcontrollers are time-agnostic, meaning they are unaware of the time around them, but that's ok as most things we make have no need for it. But… every once in awhile you come up with an idea that requires knowing the actual time. Mostly this is used for data-logging, or creating this year's newest clock. (Why do we come up with harder ways to tell time?) But whatever your reason, we have a solution ...
Read more

›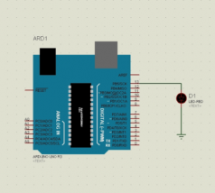 This topic shows how to interface Arduino with DS1307 real time clock to make a clock and calender. To understand the project and code easily you have to read the datasheet of the DS1307. DS1307 Pin assignment: The picture is taken from ds1307 datasheet and it shows the pin assignment of our chip RTC: Arduino real time clock using DS1307 circuit: On the circuit schematic there are two buttons used to set th ...
Read more

›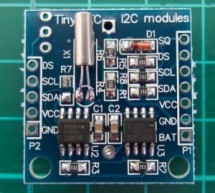 We keep getting requests on how to use DS1307 and DS3231 real-time clock modules with Arduino from various sources – so this is the first of a two part tutorial on how to use them. For this Arduino tutorial we have  two real-time clock modules to use, one based on the Maxim DS1307: and another based on the DS3231: There are two main differences between the ICs on the real-time clock modules, which is the ac ...
Read more

›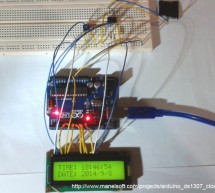 1) Introduction and Images Hello friends, today I am going to build a Digital Clock using Arduino UNO and famous DS1307 Real Time Clock IC. Before we begin, here are some images of the completed project. You can find the YouTube video at the bottom of the page 2) DS1307 RTC IC DS1307 is a low power serial real time clock with full binary coded decimal (BCD) clock/calendar plus 56 bytes of NV SRAM. The RTC p ...
Read more

›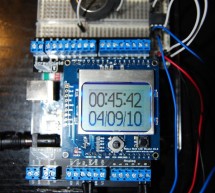 I wanted to learn how to interface with I²C devices using my Arduino, so I bought a DS1307 clock and crystal kit from Earthshine Electronics. I've no association to them, but I'd recommend having a look at their shop. Their prices are very reasonable, unlike most Arduino component retailers. I²C is an addressable serial interface. That means that you can communicate with many I²C devices using the same 4 pi ...
Read more

›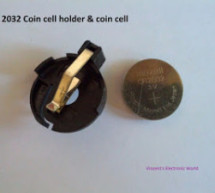 In this article you will learn how to make a digital clock using Arduino and the DS1307 RTC IC. What is DS1307 IC actually? Well, it is a Real Time Clock (RTC) IC that is simple to use, low cost and easy available. The IC basically is able to count the date and time accurately and it will continue its counting if the backup battery – coin cell battery is there although the mainsupply to the IC is cut off. P ...
Read more

›