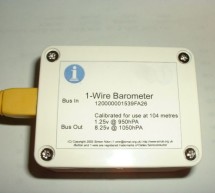 The 1-wire weather group is always looking for new sensors and ideas that will allow them to monitor more and more elements, the 1-wire barometer is just one of these sensors. Based around the Motorola MPX4115A absolute pressure sensor, the group has been trying to design / decide on a good interface circuit for quite a long time. The most commonly used and my personal preference is the Bray series. Both th ...
Read more

›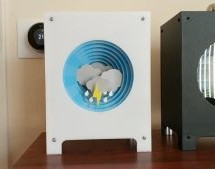 Mythological legend has it that Tempestas, the Roman goddess of storms and sudden weather, saved the consul Scipio when his fleet of ships got caught in a storm off of Corsica. In return, she demanded that a temple be dedicated to her. [SephenDeVos]' beautiful barometer, dubbed Tempestas II,  demands nothing of the viewer, but will likely command attention anyway because it looks so cool. If the weather is ...
Read more

›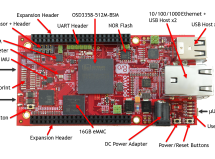 Octavo Systems back in 2017 released their OSD335x-SM System-In-Package device, a powerful ARM Cortex®-A8 SIP-based package. The OSD335x-SM was a device of its class, measured at just 21mm x 21mm, and the OSD335x-SM is the smallest AM335x processor-based module on the market today that still allows complete access to all the AM335x device I/Os including PRUs. The OSD335x-SM helps in removing the need for DD ...
Read more

›