Cree has introduced a multi-die 500 lm (80CRI, 3,000K) surface-mount lighting LED, aiming to compete against multiple single-die medium-power LEDs in automated luminaire manufacture.
The idea is analogous to the way bolt-down multi-die chip-on-board modules (CoBs) are taking-on single-die LED boards in manual assembly lighting manufacture.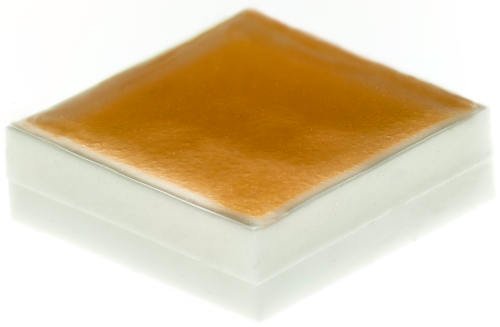 Named MH-B, the new LED "combines the reliability and manufacturability of Cree's high power LEDs with the simplicity and performance of our CXA LED arrays," claimed Cree marketing director Paul Thieken. "MH-B introduces a technology platform that gives customers the best of both technologies, while avoiding the limitations of mid-power LEDs."
In an attempt to keep system cost down, the Cree part can operate at higher than usual temperatures allowing smaller heatsinks to be employed. According to Cree, it's MH-Bs can deliver better life at 105°C than some medium power LEDs operating at 85°C.
This said, it is specified and binned at 85°C.
Key to high temperature durability is a ceramic rather than plastic package.
The package is 5x5mm, with 5.5°C/W thermal resistance, and can be driven up to 175mA (~7W) where output is around 35% up on the 120mA value. Claimed all-guns-blazing output is 830 lm.
Typical forward voltage is 37V (120mA (4.4W) 85°C), and 42V maximum (120mA 25°C).
Colour temperatures between 2,700 and 6,500K are available, and there are CRI options including 90.
For more detail: Surface-mount array takes on medium-power lighting LEDs