First ever affordable 5axis multi-fabricator that brings most advanced fabrication right to your desk: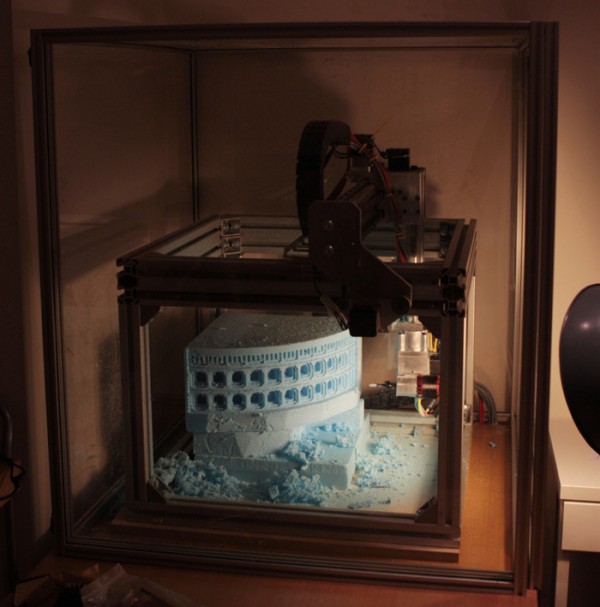 We've designed machine that combines multi- fabrication methods: 5axis milling being one of them. 5AXISMAKER is a machine versatile enough to fabricate most advanced design prototypes in readily available material while on your desktop right next to you.

Being an alumni of Architectural Association we've had an access to most advanced fabrication tools in the world. Yet there is no desktop prototyping machine that has versatility to replicate this technology.

Our company has been initially found as design and fabrication practise, and after years of working with wide range of designers from different fields it has become clear that one should have an instant access to a pallet of prototyping tools. We wanted same machine to include a set of tools like CNC mill, touch-probe, 3d printer, wire-cutter and have a potential for further add-ons.
For more detail: 5AXISMAKER: First ever affordable 5axis multi-fabricator