am just finishing up a project at work, which requires two water tanks to be maintained at 180F. Each tank has twin 1500 watt, 240vac heating elements, each controlled by a SSR (Solid State Relay). My Arduino Mega 2560 reads two DS18B20 temp sensors (one in each tank), and maintains the temperature with a 5 degree window. I display both tank temperatures on a LCD, and control the color of two RGB LED's, blu ...
Read more

›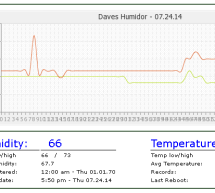 This code and hardware schmatics are for a temperature controlled web enabled humidor. About: The Dht22 sensor is installed in the humidor. The arduino takes a reading every 20 minutes, and uploads the data to your webserver. The PHP script will record the data to the database. If the temp or humidity is out of desired range, it will send you an email alert. Alerts must be manually cleared latter by logging ...
Read more

›
Efficient as fiber optic cables are at transmitting data in the form of light pulses, they do need to be physically supported, and they can only handle a finite amount of power. Still, what's the alternative ... just send those focused pulses through the air? Actually, that's just what scientists at the University of Maryland have already demonstrated in their lab. In a traditional optical fiber, light trav ...
Read more

›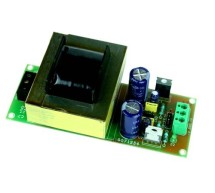 Description Symmetric +/-12 VDC power supply has been designed for audio applications, can power up microphone pre-amplifier, audio buffers, audio mixer, distributions amplifier, headphone amplifier, VU meter and few o other equipment or projects required dual supply. Mains supply input 240 VAC Step Down Transformer 15-0-15V AC @ 350mA. Output +/- 12 VDC Dual, 350 mA Regulated Low ripple DC output Earth con ...
Read more

›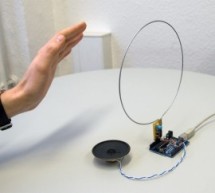 Theremin is one of the most exiting musical instruments ever made, mainly because of its "quite odd" playing method. Infact, its working principle is based on near-filed coupling between the hands of the theremin player and two metal antennas, used to determine the pitch of a variable-frequency oscillator and to adjust the volume of the output signal, respectively. Several theremin implementation are possib ...
Read more

›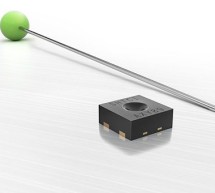 Miniature calibrated humidity and temperature sensor Sensirion SHTC1 is usable even in space - limited applications. Really miniature dimensions and a low price are main benefits of new calibrated sensors SHTC1 from production of company Sensirion. If you ever tried well known sensors series SHT2x, probably you´ve been surprised by their small dimensions (3,2x3,2x2mm). However the new sensor SHTC1 shifts di ...
Read more

›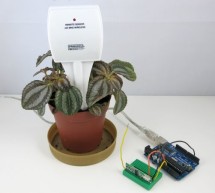 At the Maker Faire this year I got lots of questions about soil moisture sensors, which I knew little about. So I started seriously researching the subject. I found a few different soil sensors, learned about their principles, and also learned about how to make my own. In this blog post, I will talk about a cheap wireless soil moisture sensor I found on Amazon.com for about $10, and how to use an Arduino or ...
Read more

›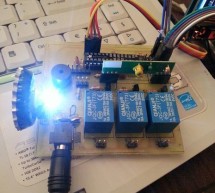 Lets start with a warning: this project controls water. Electricity and water really don't mix and there is a real risk of electrocution and or death if you are not careful. Build this project at your own risk and I won't be held responsible for anyone who builds this. make sure you use a battery to power this NOT a mains transformer of any kind. just be smart and be safe. Any and all damages/injury incurre ...
Read more

›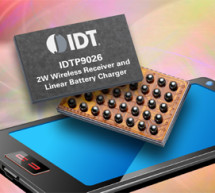 Integrated Device Technology has released what is said to be the world's smallest 2W contactless-charging power receiver chip. In the future when all our internet-connected portable and wearable devices need a recharge after a busy day with their head in the cloud, contactless charging will be the way to go. The IDTP9026 wireless-charging receiver chip has a board footprint of just 30 square millimetres and ...
Read more

›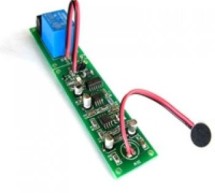 Description Clap switch/Sound-activated switch designed around op-amp, flip-flop and popular 555 IC. Switch avoids false triggering by using 2-clap sound. Clapping sound is received by a microphone, the microphone changes the sound wave to electrical wave which is further amplified by op-amp. 555 timer IC acts as mono-stable multi-vibrator then flip-flop changes the state of output relay on every two-clap s ...
Read more

›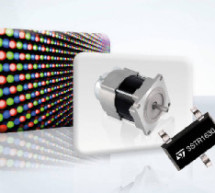 Key Features Very low collector-emitter saturation voltage High current gain characteristic Fast switching speed Miniature SOT-23 plastic package ECOPACK®2 grade for surface mounting circuits STMicroelectronics has introduced a range of bipolar power transistors with significantly increased current handling capability. The 3STR1630 is an NPN transistor manufactured using a planar technology which inc ...
Read more

›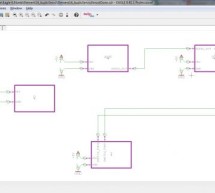 The new version of Eagle is on out! The biggest changes coming are a new design feature and an improved autorouter. We are both veterans of Eagle and PCB board design so this blog is intended as both a review and a tutorial of the new features that Eagle v7 brings. Let's dive right in. To make the design process more real, we decided to design a circuit from scratch. A simple circuit that Sophi has worked w ...
Read more

›