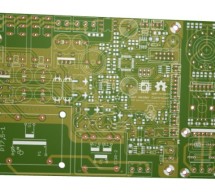 Description I always wanted a spot welder, so I decided to built one. I wanted to build a capacitance discharge one but I couldn't afford for the capacitors at this time. So this is a controller for a dual pulse spot welder with some few extras: - It has a zero cross detector. You could power the transformer at zero cross or dim the transformer if you like - The transformer is triac controlled - It has an h ...
Read more

›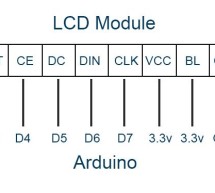 We purchased one of these very cheap, very cool 84×84 LCD backlit screens off of eBay a couple of weeks ago. It's a very nice product for adding visual elements to your projects at a very low price. We paid £3.89 for the screen and it was delivered a few days later. Take a look below for connection instructions and example code from Adafruit on how to get this up and running with your Arduino. So What do I ...
Read more

›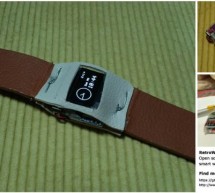 Most IT companies participate in the race to grab people's wrist. A smart watch becomes the most significant item in a wearable device category. You can easily find this mood in this link, there are tons of smart watches. But here is a simple way to evaluate smart watch's future on your own. Make it! With Arduino micro-processor and Android, I made a simple smart watch and named it "Retro Watch". You can do ...
Read more

›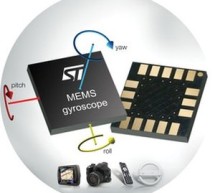 Description: The MS5637 is an ultra-compact micro altimeter. It is optimized for altimeter and barometer applications in Smart-phones and Tablet PCs. The altitude resolution at sea level is 13 cm of air. The sensor module includes a high-linearity pressure sensor and an ultra-low power 24 bit ΔΣ ADC with internal factory-calibrated coefficients. It provides a precise digital 24-bit pressure and temperature ...
Read more

›
Arduino is an open source prototyping platform for electronics. There is so much you can do with Arduino and the community is proof. In playing with Arduino I decided that it would be a great project to create a small multitasking library for use on AVR platforms, which includes Arduino. A small introduction avr-os is a library that provides a very basic rutime that enables your program to multitask. The li ...
Read more

›
I have been successful in programming my Arduino to identify sets of digits transmitted from my Samsung remote. I used the excellent library at http://www.arcfn.com/2009/08/multi-protocol-infrared-remote-library.html as a starting point. I stripped out everything that wasn't a raw number, and started logging what numbers came across the serial monitor as I pressed buttons. I then created a Switch/Case state ...
Read more

›