Track and Trace anything with the Arduino AnyTracer of only 25 x 25 mm! It is the smallest, complete GPS GSM tracker in the entire world. The DIY GPS tracker! A movie is not necessary here! The photos speak for itself. Together with the best Italian and Russian GPS specialists we managed to make the smallest complete GPS GSM tracker in the world. This tracker is only 25 x 25 mm! With the onboard STM32 micro ...
Read more

›
Reflow Oven Controller Arduino-based reflow oven controller with: PID loop control Wave Packet and Phase Fired control for AC outputs graphic TFT LC-Display, drawing the temperature curves using an Adafruit 1.8" TFT or derivate display solely controlled using a cheap rotary encoder and it's single button stores up to 30 temperature profiles in EEPROM configurable PID-parameters simple, small hardware to dri ...
Read more

›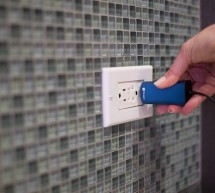 One, tiny Dart. Power for all your devices. Perfect for your mobile lifestyle. #TheDart #PerfectlyMobile What is Dart? The Dart is the world's smallest, lightest laptop adapter. At a powerful 65W it is a perfect complement to today's thin, lightweight, portable laptops. It fits in a pocket and is designed with a USB port and single outlet profile to make it easy for you to stay charged up when you're on the ...
Read more

›
Microcontrollers, the heart of all modern electronic gadgets, are increasingly powered with sub-5V power supplies. This complicates the control of external loads powered by higher voltages. The trend towards low voltage supplies is dictated by the fact that modern digital and mixed-signal integrated circuits are CMOS based, and with an ever increasing demand for higher frequencies, the only way you can cont ...
Read more

›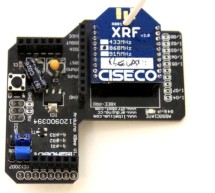 Quick: £9.99GBP = $16.58USD = 12.26EURO (source:google) Update: We've been asked if the SRF shield supports the exciting new Arduino Zero. GREAT NEWS, it does! Adding stuff: to create combinations of products that are not covered by a single reward, check out our update#1 Plug it in and write some code! ........with the SRF shield it is that easy! Compare specifications between the XBee and our SRF shield: ...
Read more

›
What is Legion? Legion is a portable energy source with a built-in Organic LED display coupled with a microprocessor. It can charge any USB powered electronic devices. Unlike a traditional portable battery where you're left in the dark about the state of charge of your battery, Legion learns how you use your electronic devices and displays precisely how much more time (day:hours:minutes) you have remaining ...
Read more

›
The BilderBerg is finally here ... oops ... sorry, i meant the BuildersBot :) The objective of this instructable is to guide your way throw the entire making process of building a BuildersBot machine. An Arduino controlled CNC Router that can also perform 3D printing. The instructions will cover all areas such as, mechanics, electronics and software. But before you go any further take a look at machine's de ...
Read more

›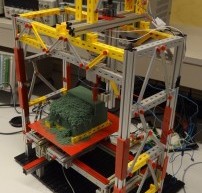 This is a working model of an Arduino based Milling Machine created using FischerTechnik. For those of you who are unaware of FischerTechnik, it is similar to the LEGOTM Building Blocks. A group of four Mechanical Engineering students at the Delft University of Technology (Netherlands) created this project as part of their Mechatronics class in their Second year of Bachelor of Sciences (B.Sc.) Program. We h ...
Read more

›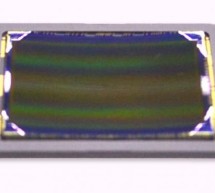 Sony's advance in image sensors appears quite natural: the company has developed a set of curved CMOS image sensors based on the curvature of the eye. A report on the sensors in IEEE Spectrum said that, "in a bit of biomimicry," Sony engineers were able to achieve a set of curved CMOS image sensors using a "bending machine" of their own construction. Sony's Kazuichiro Itonaga, a device manager, reported on ...
Read more

›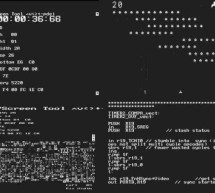 MRETV - Video, Stereo Sound and much more from a standard Arduino ! Use only two resistors and two diodes to generate full screen video. Text 47 x 29 of 8x8 characters, double the vertical resolution (47x57) in experimental interlace modes. Use pixel level graphics with a virtual graphics coprocessor controlling font, screen resolution, vertical and horizontal centering, raster index and pixel size with sin ...
Read more

›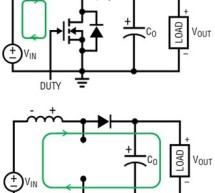 Today's spacecraft subsystems require an increasing number of power rails and supply distributions with loads ranging from milliamps to tens of amps. It is important to choose the appropriate solution to meet the performance and reliability requirements for the target mission. Switched-mode power supplies (SMPS) use energy storage elements such as inductors, capacitors or transformers to transfer energy fro ...
Read more

›
(Phys.org) —Engineering researchers at the University of Arkansas have designed integrated circuits that can survive at temperatures greater than 350 degrees Celsius – or roughly 660 degrees Fahrenheit. Their work, funded by the National Science Foundation, will improve the functioning of processors, drivers, controllers and other analog and digital circuits used in power electronics, automobiles and aerosp ...
Read more

›