Panasonic Corporation has developed a pin-shaped Lithium Ion battery (CG-320, nominal capacity 13mAh) with a diameter of 3.5mm and a weight of 0.6g.
This offering will give designers an added choice to their power sources for new designs among paper and thin film batteries but is not an earth-shattering battery breakthrough. EaglePicher has had small LiIon batteries for implantables for a while and Quallion has a 2.6mm diameter by 10.9mm height in their QL0002l device for implantables and sensors—BUT—it has only 1.5 mAh capacity.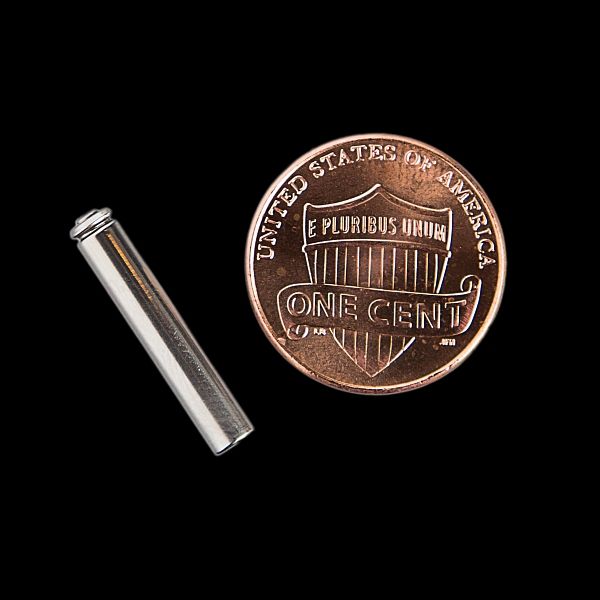 The Panasonic battery, however, is capable of  powering wearable devices and other small form-factor designs but has the high output (13mAh) required for applications such as near-field communications (NFC).
Some applications for a small or pin-shaped battery
Panasonic has utilized its battery material technology such as lithium ion batteries, coin-shaped and other small lithium battery production technology, to produce this battery. An exterior stainless steel can provide dimensional stability and will prevent battery swelling.
For more detail: Tiny pin-shaped Lithium Ion battery