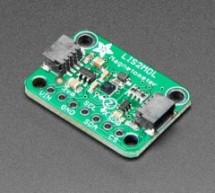 Adafruit have announced the availability of its new Triple-axis Magnetometer offering a sensor capable of sensing ranges from +-50 gauss (+- 5000 uTesla!) with no range-setting required. For high resolution, you can read at 100 Hz update rate, and if you were not too concerned about a slight loss of precision the sensor can output at 150 Hz. Adafruit explains a little more about the Triple-axis Magnetometer ...
Read more

›
After $5.5 millions collaboration and a lot of work during the past four years of engineers at Imec, the next-generation electrodes called Neuropixels probe were designed to record hundreds of neurons in the brain. Imec is an international nano electronics research center dedicated to build and test powerful new devices for detecting neural activity within the brain. To understand how the brain operates, we ...
Read more

›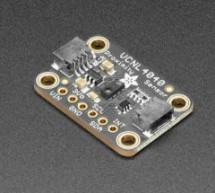 Adafruit has this week announce the arrival of a new product in the form of the Adafruit VCNL4040 Proximity and Lux Sensor – STEMMA QT, which is now available to purchase at an affordable $5.95. The VCNL4040 offers a handy two-in-one sensor, with a proximity sensor that works from 0 to 200mm (about 7.5 inches) and a light sensor offering a range of 0.0125 to 6553 lux. The board measures 25.3mm x 17.8mm x 4. ...
Read more

›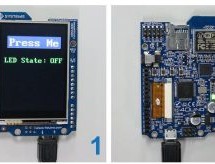 In this project, we will learn how to turn an LED ON or OFF via the 4Duino I/O port (D13) and a button widget from 4D Workshops. The 4Duino's resistive touch display is used as a means for a graphical interface to control state of the LED. For convenience, we will use the LED on pin D13 of the 4Duino to conduct this project. An LED (light emitting diode) works on the basic principle that when potential diff ...
Read more

›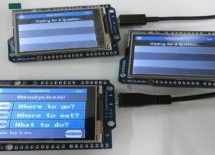 The 4Duino Polling Machine is an inquiry project that involves two or more people and has implemented the ability to send and receive data on both ends. The Polling Machine Project works by sending and receiving Questions and Answers (from the Choices) in the form of strings. First, the Master 4Duino (Client) will select the desired question and will send the question with the choices on the 4Duino Slaves ( ...
Read more

›