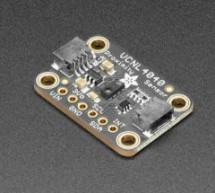 Adafruit has this week announce the arrival of a new product in the form of the Adafruit VCNL4040 Proximity and Lux Sensor – STEMMA QT, which is now available to purchase at an affordable $5.95. The VCNL4040 offers a handy two-in-one sensor, with a proximity sensor that works from 0 to 200mm (about 7.5 inches) and a light sensor offering a range of 0.0125 to 6553 lux. The board measures 25.3mm x 17.8mm x 4. ...
Read more

›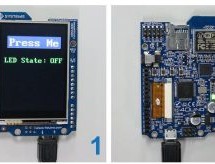 In this project, we will learn how to turn an LED ON or OFF via the 4Duino I/O port (D13) and a button widget from 4D Workshops. The 4Duino's resistive touch display is used as a means for a graphical interface to control state of the LED. For convenience, we will use the LED on pin D13 of the 4Duino to conduct this project. An LED (light emitting diode) works on the basic principle that when potential diff ...
Read more

›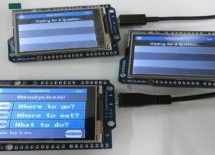 The 4Duino Polling Machine is an inquiry project that involves two or more people and has implemented the ability to send and receive data on both ends. The Polling Machine Project works by sending and receiving Questions and Answers (from the Choices) in the form of strings. First, the Master 4Duino (Client) will select the desired question and will send the question with the choices on the 4Duino Slaves ( ...
Read more

›