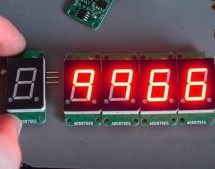 [Sean Hodgins] has a knack for coming up with simple solutions that can make a big difference, but this is one of those "Why didn't I think of that?" things: addressable seven-segment LED displays. [Sean]'s design is basically a merging of everyone's favorite Neopixel RGB LED driver with the ubiquitous seven-segment display. The WS2811 addressable RGB driver chip doesn't necessarily have to drive three diff ...
Read more

›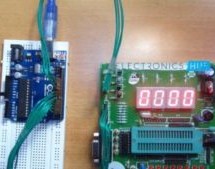 7 Segment LED displays are used in many applications as front panel number indicators. The most common applications are calculators, microwave ovens, electronic lab equipment like function generators and frequency counters. A 7 segment LED display consists of 7 LEDs arranged in such a way that it can display numbers from 0 to 9. The arrangement of LEDs in the display can be either common anode or common cat ...
Read more

›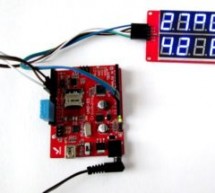 In this blog post, I am providing you step by step instructions to build a very simple temperature and relative humidity meter for indoor use. All you need to build this project are an Arduino Uno or compatible board, a DHT11 sensor, and a MAX7219 based 8-digit serial 7-segment LED display. The temperature is displayed in degree Celsius and relative humidity in percentage. Things required to build this proj ...
Read more

›