80 dB acoustic signal at only 3V power supply and a really miniature size place this new component into a top class.
Belgian company Sonitron and its top-level products ar probably familiar to you from our articles and from our offer in this segment. We continue in increasing of standard stock types and this time we have here an extraordinary interesting type – SMA-13LV, interesting mainly for low-voltage applications. Series of buzzers marked as "SMA" is known by its variousness, as we find here types with loudness of 75-98 dB, THT and SMT versions, and versions with a stable, as well as intermittent signal.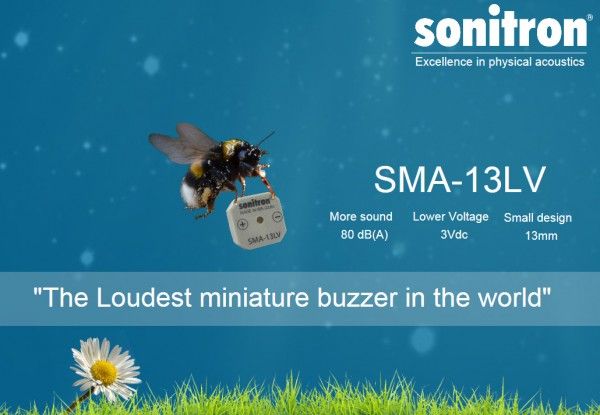 Various sizes from 13 to 30 mm with a pitch of 7.5 to 20.32 mm enable to select the right type for a given application. In general, bigger types provide a more loud signal, but it depends on a concrete type. This series is suitable for general use – everywhere, where a reliable buzzer is necessary, including industrial conditions.
For more detail: Piezo buzzer Sonitron SMA-13LV deploys maximum from a minimum