MOSFET Gate Drivers from Diodes Incorporated Boosts Conversion Efficiency
Diodes Incorporated introduced a pair of compact 40 V, 1 A-rated gate drivers specifically designed to control the high-current power MOSFETs used in onboard and embedded power supplies and motor drive circuits. Enabling the MOSFETs to be more rapidly and fully switched on and off, the ZXGD3009E6 (SOT26 package) and ZXGD3009DY (SOT363 package) help minimize switching losses, improve power density and increase overall conversion efficiency.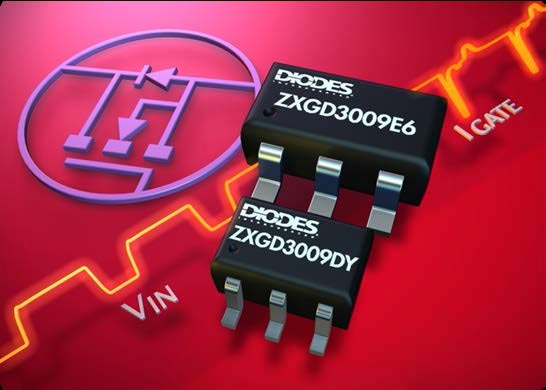 Acting as a high-gain buffer stage for low-power control ICs, the devices can provide a typical drive current of 500 mA from an input current of only 10 mA, ensuring the desirable fast charging and discharging of the power MOSFET's capacitive load. The drivers' switching capability is ultra-fast, with a propagation delay time of less than 5 ns, and rise and fall times of less than 20 ns.
For more detail: MOSFET Gate Drivers from Diodes Incorporated Boosts Conversion Efficiency

Project Ratings:
Related posts