Phase I – Conceptual Design
(May 6, 2014 to October 31, 2014)
Design with the latest free online tools available from Digi-Key. Using Scheme-it, you will be able to transform your Back-of-the-Napkin concepts to a real life Bill-of-Materials. Leveraging the Freescale Freedom Platform (with over 10 boards to choose from) you will need to design in block diagram format a feature set extension to implement your design creativity.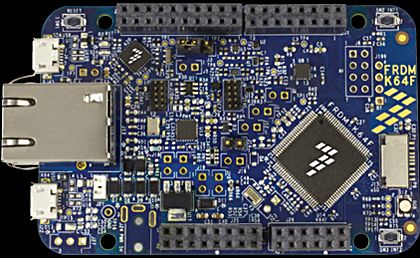 Phase I – Best Hardware and Software submission: an Apple® iPad Air valued at no more tha (€489) Four Hundred and Eighty Nine Euros
Phase I – Second place prize: an Apple® iPad Mini valued at no more than (€399) Three Hundred and Ninety Nine Euros.
Phase I – Three (3) Honorable Mention prizes: an Apple® iPod touch valued at no more than (€249) Two Hundred Forty Nine Euros.
Phase II: Hardware and Software Design
(July 1, 2014 to October 31, 2014)
Take your thoughts to the next level. Using PCBWeb, Digi-Key's free online PCB generation tool then visit mbed.org, ARM's free online software development environment to write the software needed to bring your Freescale Freedom based design to life. You can buy a Freescale Freedom Platform from Digi-Key, use one you already have or just focus on your value added solution. Let your creativity flow.
For more detail: Design with Freedom!