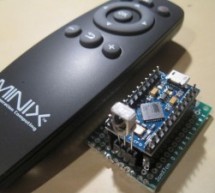 During presentations, I avoid being stationary and generally like to walk around in order to increase the interaction between me and the audience. However, I am constantly being faced with the burden of having to go back to the laptop, in order to change a slide or tell a person sitting by the laptop to do that. Not cool! This problem is usually solved by devices, called remote clickers or wireless presente ...
Read more

›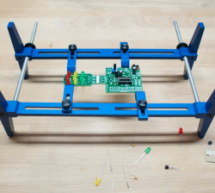 How many times have you had to set your soldering iron down because you couldn't hold the solder and component, while trying to keep the circuit board from moving around? PCB Rax is an easy to use, versatile circuit board holder for repair, prototyping, and assembly that can hold nearly any shape of circuit board. Sure there are other circuit board holders on the market, but they don't hold odd shaped board ...
Read more

›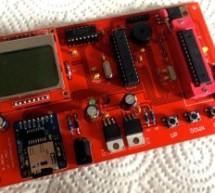 From project to project the number of hex files on our PC was increasing. Many people send us their virgin ATMegas to get them flashed. And last not least distributing PCB's and pre-flahed chips via agile-hardware forced us to burn many, many AVRs. In principle this is a work an ape should do but reality was different. So we spend munch time in this boring job. To much time ... Thus it was just consequent t ...
Read more

›