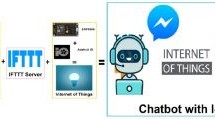 In this project, we will be using ESP8266 12e manufactured by Lolin to make a Chatbot that can control our home applications. To chat with our chatbot, we will use Facebook messenger platform. Also, we will integrate some AI into our chatbot using Chatfuel. It will then be integrated with IFTTT and Adafruit IO. Adafruit IO is linked to our ESP8266 at the hardware side. In a gist, the output pins of ESP8266 ...
Read more

›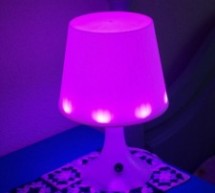 This project starts a few weeks ago. My six years old daughter usually sleeps with a light on in her bedroom. Talking with her, we decide to hack her LAMPAN Ikea lamp to make some improvements, including a manual RGB controller to set the light colour, a timeout to turn off the light after 30 minutes without changes and a bluetooth connection to control the lamp with a smartphone or tablet. So, if you conti ...
Read more

›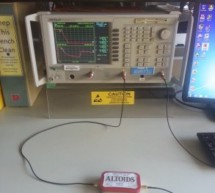 I've been playing with the DRA818V modules that have been making quite a stir in the amateur radio world at the moment. I haven't gotten one on a spectrum analyzer yet, but I have reason to believe that it will require a low pass filter to be RF legal. I'll write more about that once I get a look at it, but figured I'd first built myself a low pass filter in case I need it (if not for these modules, but som ...
Read more

›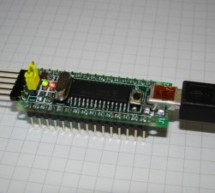 Hi all! With a bit of delay, here's my last work, a PICnano breadboard based on the PIC18F2550 microcontroller. I have in mind a new project and I want to use an small board, like the Arduino Nano board. This new project is battery powered (3,7V Li-Ion battery). After checking the schematics of the Arduino Nano, I see that the microcontroler is powered at 5V. Of course, I can unmount the linear regulator (U ...
Read more

›