Winter is coming. So it is time to make preparations. If you live in a colder climate, you need to be concerned about the possibility of your pipes freezing. There are a lot of preventative measures that you can take such as insulating your pipes and leaving the water dripping. But for a little extra peace of mind, I designed a simple alarm that will notify me if the pipes are getting too cold and are in danger of freezing.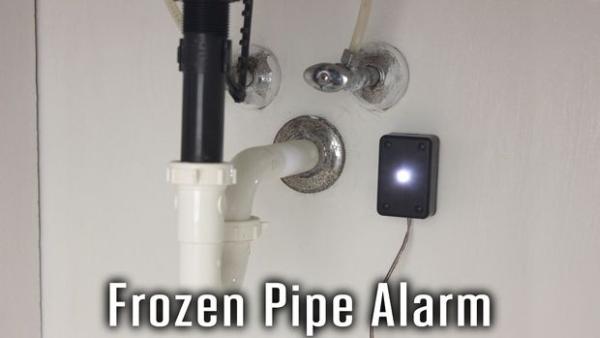 Step 1: Watch the Video
Here is a video walkthrough of the project.
Step 2: Materials
Here are the materials and tools that you will need for this project.
Materials:
Arduino Microcontroller
Thermistor
10 kohm Resistor
Jumper Wires
LED
Piezo Buzzer
Project Enclosure
Printed Circuit Board
Glass of Ice Water
Plastic Bag
Tools:
Soldering Iron
Knife
For more detail: Frozen Pipe Alarm