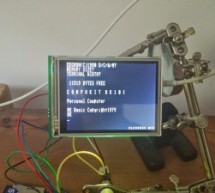 This chimera is a microcontroller emulation of a UK101, an 8-bit microcomputer from the early 1980s. Needless to say I had one; it is a shocking thirty-three years since, as a spotty teenager, I soldered one together over the course of a few days. I recall the kit cost the equally shocking sum of £99.95 (a lot of pocket-money), and had to be smuggled through Irish customs in my parents' car because the Sing ...
Read more

›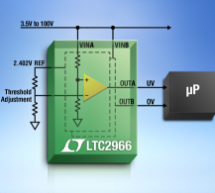 Features Wide Operating Range: 3.5V to 100V Wide Monitoring Range: 1.75V to 98V Quiescent Current: 7μA Adjustable Threshold Range Internal High Value Resistive Dividers ±1.4% (Max) Threshold Accuracy Over Temperature Polarity Selection 100V Rated Outputs Selectable Built-In Hysteresis 20-Lead SW and 16-Lead 3mm × 3mm QFN Packages Description The LTC®2966 is a low current, high voltage dual channel voltage m ...
Read more

›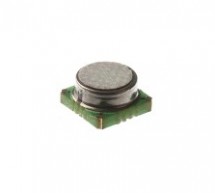 Gas sensing techniques are continually being investigated to improve selectivity and sensitivity of identifying different types of gases. There are resistive gas sensors, quartz crystal microbalance, direct thermoelectric, electrochemical cell and other exotic types such as MEMS-tunable Fabry-Perot filter spectral sensors with lead-selenide detector and pulsed broadband infrared emitter light source. The am ...
Read more

›
After we managed to connect the ESP8266 WiFI module to Raspberry Pi, we can now try to change the module firmware to a custom one. The firmware we will install on it is a simple webserver, that will handle HTTP requests. It will allow us to access a web interface for ESP8266. The interface will allow us to search for available WiFi networks, choose one and login. We will also have a page that will control t ...
Read more

›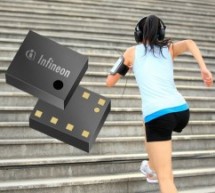 Munich, Germany – February 26, 2015 – Infineon Technologies AG (FSE: IFX / OTCQX: IFNNY) has launched an ultra-high ±5cm resolution, miniature MEMS (Micro Electro Mechanical Systems) pressure sensor for use in mobile and wearable gadgets and IoT (Internet of Things) devices. The DPS310 is a low-power digital barometric pressure sensor that enables the development of new and enhanced navigation, location, we ...
Read more

›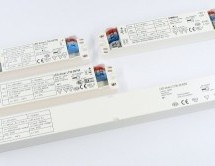 Power supplies for LED lighting (so called drivers) are available from many producers, in a various qualitative level. Why to decide just for the LT series from German company Friwo? Here are few reasons: • precise design, safe operation and a long lifetime • voltage and current regulation in one device • high efficiency and a possibility of dimming in a range of 0-100% directly via a CTRL pin • modules are ...
Read more

›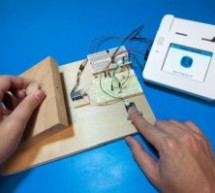 We built a biometric fingerprint-controlled lock prototype. A fingerprint scanner is used to capture and store the fingerprints of authorized users. When the scanner recognizes a user, a solenoid plunger disengages and opens the lock Parts List: The fingerprint scanner module is powered by an ARM Cortex M3 CPU, which control ...
Read more

›
Features Integrated High Efficiency Dual Input PowerPath™ Plus Buck-Boost DC/DC Converter Ideal Diode or Priority VIN Select Modes VIN1 and VIN2 Range: 2.2V to 18V VOUT Range: 2V to 18V Either VIN Can Be Above, Below or Equal to VOUT Generates 5V at 2A for VIN > 6V 1.2MHz Low Noise Fixed Frequency Operation Current Mode Control All Internal N-Channel MOSFETs Pin-Selectable PWM or Burst Mode® Operation Ac ...
Read more

›
Features 65V Power Switch Current Limit Options of 0.5A (LT8570) or 0.25A (LT8570-1) Adjustable Switching Frequency Single Feedback Resistor Sets VOUT Synchronizable to External Clock High Gain SHDN Pin Accepts Slowly Varying Input Signals Wide Input Voltage Range: 2.55V to 40V Low VCESAT Switch Integrated Soft-Start Function Easily Configurable as a Boost, SEPIC, or Inverting Converter User Configurable Un ...
Read more

›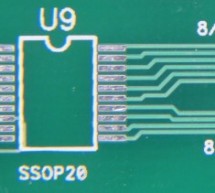 After my initial PCB success with Maker Studio, I uploaded the design files to three more board houses. I had planned to try four or five more, but I started to get the impression that many of the China-based sources used the same fab house, so I stopped at three. Elecrow's basic board fab service supplies 5 or 10 PCBs for $11.90, with a basic international shipping cost of around $7 for 5 boards. Although ...
Read more

›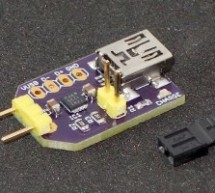 since I really like using LiFePO4 AA and AAA batteries in some of my projects [1][2][3], I finally gave in and built a dedicated charger for them. Previously I used a lab power supply to mimic the constant current/constant voltage charging curve, which worked also fine. But after seeing Patrick Van Oosterwijck nifty LiFePO4wered/USB™ [4], I thought it would be a bit more convenient to charge these batteries ...
Read more

›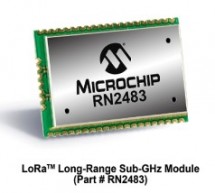 Microchip Technology Inc., has announced the first in a series of modules for the LoRa technology low-data-rate wireless networking standard. The system is designed to allow Internet of Things (IoT) and Machine-to-Machine (M2M) wireless communication offering a range of more than 10 miles (suburban), a battery life of greater than 10 years, and the ability to connect millions of wireless sensor nodes to LoR ...
Read more

›