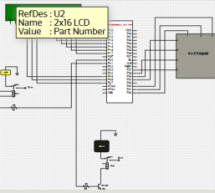 Summary Electrical accidents are rapidly increasing especially electric line repairs incident due to the lack of communication and coordination between the maintenance personnel and the electric substation staff. The password based circuit breaker device could just be the solution as only the lineman could reliably control the circuit breaker to avoid miscommunication. The system requires a password to turn ...
Read more

›
Hey guys, back with another little project that I've been fiddling with for the past week. With kids around, every parent is thinking how to make their home safer for the little ones and for everybody in general. One of the most dangerous thing in the house can be the stove and since we have a gas-powered one, I always wondered why there are no simple gas detectors that can be used around the stove, just to ...
Read more

›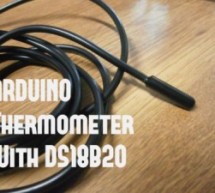 ermometer with DS18B20 digitaltemperature sensor using Arduino, breadboard, jumpers. So you can measure temperature of the air, liquids like water and the temperature of the ground. *prints the temperature data on the serial monitor of the arduino IDE. DS18B20 is 1-Wire digital temperature sensor from Maxim IC. Reports degrees in Celsius with 9 to 12-bit precision, from -55 to 125 (+/-0.5). Each sensor has ...
Read more

›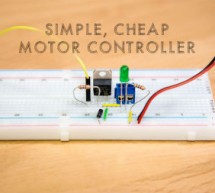 I've used this simple circuit several times to drive motors (like in my Stair Climbing robot) as well as solenoids. I originally picked it up from this instructable which is focused on controlling a solenoid. I wanted to isolate this circuit in its own Instructable as a motor driver so I could easily reference it from other future instructables and also provide example code to show how to use it in this man ...
Read more

›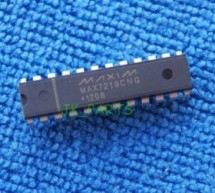 REQUIREMENT: WiFi Access with SSID and password if necessary So this Lazy Old Geek (LOG) has a couple of clocks in my bedroom. One of them loses time when the power is lost. The other is semi smart and automatically adjusts for Daylight Savings Time. Unfortunately, it does this using the old standard so I have to re-set the time four times a year. Well, I'm LAZY so I decided to make my own Clock. At first I ...
Read more

›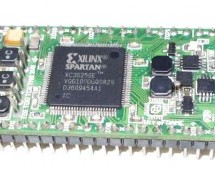 Hallo zu Deutsch Leser. Das ist mein erste Artikel auf Deutsch. I habe viel aufrufe aus Deutschland deshalb Jetzt ab, ich werde auch auf Deutsch publizieren weil ich Detusch lerne und ich möchte mehr Übungen.Jedes Artikel wird auf Deutsch und English.wenn wir Widerspruch zwischen dem Artikel auf Deutsch und Englisch haben, die English überwiegt weil meine erfahrungen auf deutsch kurze ist.      So beginnen ...
Read more

›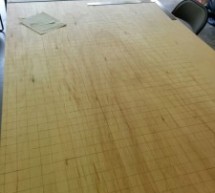 The 2014 NC Maker Faire was a huge turning point for Maniacal Labs. It was there that the idea for the AllPixel and what is now BiblioPixel got their start. It's also where we showed off our first custom-built LED display, the 24×24 LPD8806 matrix. At nearly 24 inches square, and 1 pixel per inch, it was certainly impressive. But we left the Maker Faire with a desire to go bigger. Not just more pixels… but ...
Read more

›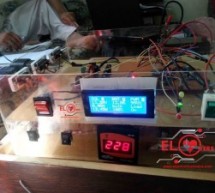 what is Mppt( Maximum power point tracking) ? "we use MPPT algorithm to get the maximum available power from the Photovoltaic module under certain conditions" How MPPT works  ? Why 150W solar panel does not equal to 150 w? For example you bought a new solar panel from the market which puts out 7 amps. under charge the setting of a battery is configured to 12 volts : 7 amps times 12 volts = 84w (P=V*I) You l ...
Read more

›
Perhaps everyone of us is familiar with a sentence mentioned in various catalogues, á la "upon request we can supply you a customized version". Naturally that sounds good, but sometimes it is associated with a significantly higher price or with a considerable minimum order quantity (MOQ). That´s why we don´t want to generalize, as every producers behaves differently, but we´d rather like to mention one conc ...
Read more

›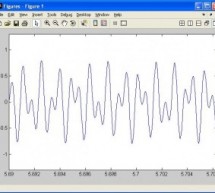 In mathematics a signal is a real function of a real variable f(t). In electronics it represents the evolution of a voltage (or a current) over the time and depends on the performances of the stage of the amplifier. Through a memory buffer, samples move to a digital-to-analog converter that produces a voltage signal, after an  amplification stage that can limit the generation of the signal. A possible analy ...
Read more

›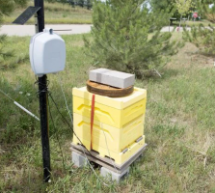 The Digital Beehive uses Wi-Fi to broadcast a beehive's weight, humidity, temperature, and battery voltage every minute to SparkFun's data channel service called Phant. The raw data can be seen here but you can view some prettier graphs of the data here on analog.io (sign-in required). On a visit to Portland, Oregon, last summer my friend mentioned he had always wanted to put a load cell under a beehive to ...
Read more

›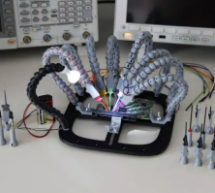 I am the Senior Analyst of the Electronic Forensics Unit of the Carabinieri (Italian Military Police) and I deal with technical investigations on seized electronic devices. I spend most of my day in a well-equipped electronic laboratory, but I was lacking a tool for performing technical assessments on printed circuit boards (PCBs). I needed a way to secure small boards on my workbench and place multiple pro ...
Read more

›