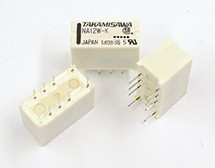 Signal relay is almost an "ideal component" thanks to a practically zero distortion and a total isolation of a switched signal from a control one. That is naturally one of the main features of all electromechanical relays, but at signal relays it´s especially valued, as we usually require switching of relatively small signals. Favorite and widely used are for example relays Fujitsu series B3 and B4 (miniatu ...
Read more

›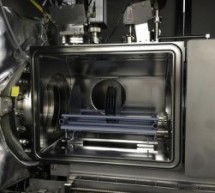 PORTLAND, Oregon -- Scientists trying to fulfill the 80-year-old dream of Nobel laureate Eugene Wigner, recently discovered how to place crystalline lattices of pure electrons in the bottom of a silicon-encased quantum well. The resulting material promises electron mobility more than 200 times greater than that of graphene and more than 1,700 times that of crystalline silicon. So far, the work is still at t ...
Read more

›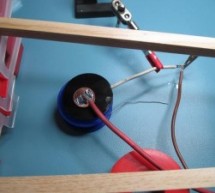 Kirlian photography is an interesting photographic technique of capturing corona discharge of objects. The images basically contain only edges in a form of blue glow. Note: one of those photos is visible in "The X files" intro - read the whole article to know why! In this post I will present my minimalist approach with common materials and without complicated construction. The results aren't that good as wi ...
Read more

›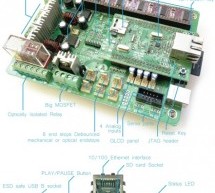 Aakar Brainboard v2 is a modular CNC controller board based on LPC1768/69 Cortex-M3 chip. Due to its modular design it allows easier upgrades as per requirements and easy replacement if there is any broken part. It runs on open source Smoothie modular firmware and is targeted at 3D Printers, Laser cutters, CNC Mills, Pick and Place and other small or Mid-size CNC machines. Upgrade your machines for higher p ...
Read more

›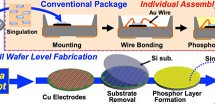 The dominant technology for today's high-brightness LEDs is gallium nitride (GaN) on sapphire or silicon carbide (SiC) substrates. These materials are popular because the resultant LEDs are bright, efficient, and last a long time. However, the chips are tough to manufacture and package into useable devices, multiplying the cost of end products that use them as light engines. Although prices have plummeted i ...
Read more

›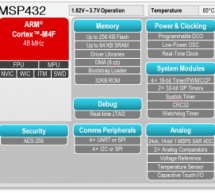 Texas Instruments has launched the MSP-432, a Cortex-M-based microcontroller that aims at providing developers with a higher-performance upgrade path for MSP-430 users while still retaining low-power operation. The 32-bit processor uses an M4F core with FPU and DSP extensions, achieving a CoreMark score of 3.41/MHz and a certified ULPBench score of 167.4, among the highest in its performance class. The devi ...
Read more

›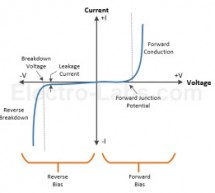 In semiconductor and electronics industry, a diode is a widely used discrete component. It is a significant element in many electronic circuits and applications ranging from low power signal circuits to power rectification. Based on the functions and ratings, there are different types of diodes. However, all semiconductor diodes contain a PN junction to perform their basic operation. Definition of a Diode A ...
Read more

›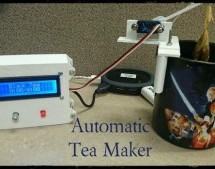 I am scatterbrained. I like to drink hot tea. Oversteeped tea gets bitter. I am easily distracted. The natural choice was to (over)engineer something with inexpensive hobby-grade electronics. Automatic tea timers are hardly new and people have made them from discarded toasters and K'Nex which I have a lot of respect for. People on this site have been making them with Arduinos and Servos for a long time so I ...
Read more

›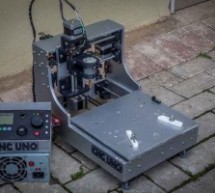 The CNC UNO is a small desktop CNC Mill that can be used for hobby engraving and routing, PCB milling and education. It is mainly made with 3D Printed ABS plastic parts and plywood. Before starting this project, please observe that this machine is not intended for precision work nor for cutting hard materials like metal. As the machine parts are made of plastic and wood, the machine will flex under heavy lo ...
Read more

›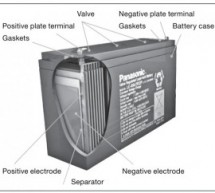 This description could start by a long list of technical improvements of Panasonic batteries. thanks to which they gained a stable place on the top of development in this segment (AGM, expanded positive grid. additives for regeneration from a deep discharge, self-extinguishing container material,...). However those are things, which can be easily checked up from available internet source or even better from ...
Read more

›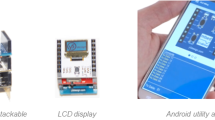 We're a brand new startup with our very first project on Kickstarter. We're offering an electronics prototyping kit, compatible with the mbed online compiler. We have two processor boards (one offers BLE), and a bunch of common interface shields with sensors, LCD display, various outputs, a battery and prototyping board. We're calling our boards "mbugs", a play on the word "embedded", and because they are t ...
Read more

›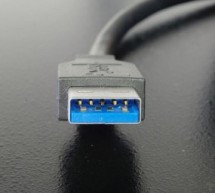 In the last 14 years, the Universal Serial Bus (USB) has become the standard interface to connect devices to a computer. Whether it's an external hard drive, a camera, the mouse, a printer, or a scanner, the physical connection to transfer data between devices generally is a USB cable. The interface is indeed universal. USB technology has been under development since 1993. The first official definition, USB ...
Read more

›