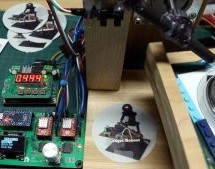 Hackers always have their eye out for a good deal, so when [Gadget Reboot] saw a good price on square stickers he had to pull the trigger. There was just one problem: his logo is a circle. He could have rectified the problem with a pair of scissors on a lazy afternoon, but we think building an elaborate circle cutting machine was a much better use of his time. But this project isn't just for the Giotto wann ...
Read more

›
Today I am going to show you how to make An OpenSource Arduino UNO OLED Clock That Also Measures Temperature. This project is an OpenSource and it's open to everyone. It doesn't require any special engineer skills, and will take you less than couple of hours once you have all the parts you need. This clock will not only show you exact time and date but also it will show you the ambient temperature in both F ...
Read more

›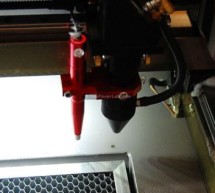 As a break from the pick and place posts, in this article I'd like to aggregate my research about laser cutters and my experience importing a chinese laser cutter. There's a wealth of knowledge scattered around the web, and this article won't meet everyone's search criteria, but hopefully this will be a resourceful stop for those that are in the search for a similar machine on a budget that can achieve the ...
Read more

›