Over the years we have seen a significant interest in people wanting to learn electronics and programming but are mostly handicapped with what they could build. Over time, learning has been proven to be more reliable when learning is more practical, and we can quickly grasp the concept if one is seeing what he or she is building in real-time and promptly learn why it works the way it works.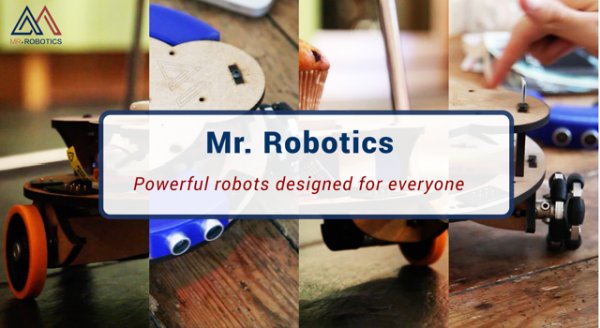 Lego Education robotics which has been around for a while, has allowed students to become active leaders in their education as they build everything from animals for a robotic zoo to robots that play children's games. Lego has been tremendous, and it has quite helped students grasped the concept of engineering and programming, but one of the significant drawbacks with Lego is; it has not been fully developed for the makers open source movement and also comes with a high-cost price, unlike some Arduino based development environments.
The Arduino has caused a revolution in bringing artists into the world of robotics. It has spawned numerous offshoots from very small to wearable processors. Building something with Arduino requires some necessary electronic circuity skills and basic programming which sometimes could be intimidating for the complete novice. Robby from Mr. Robotics is a new education robot for anyone interested in learning more about robotics while also learning about robotics and programming. Robby is based on the Arduino ecosystem.
The team from Mr. Robotics based in Lille, France are crowdfunding their new educational robot called Robby, a tool to learn electronics and programming while having fun. The team at Mr. Robotics believe in this technologically advancing world, everyone should have the opportunity to be imaginative and use it for creation and development. That will need to provide the enabling environment for grooming interest in programming while cultivating natural curiosity, Robby could be the tool to bridge those gaps.
Read more: Robby – A Simple and Powerful Robot to Learn Electronics and Programming