In this project, we are building a useful board which should take place on your bench. It is an adjustable electrical load which can sink up to 5A @ 30W continuously. This board will come to aid when you need to draw an exact amount of current from a supply. For instance to learn the current rating of a power supply, measure the heat dissipated on a circuit element, discharge a battery etc. The electrical l ...
Read more

›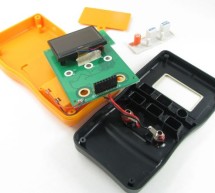 I wanted an in-circuit ESR meter (equivalent series resistance meter) to aid in determining the condition of  electrolytic capacitors without the need of desoldering them first. When capacitors fail you will often have some signs of failure such as bulging of the capacitor top. Starting in approximately 2002 and continuing till about 2010 there was a glut of high failure rate capacitors on the market which ...
Read more

›
The Arc-Controller is here to give power to the Maker by bring high Amp motor control to your projects. We are Makers. Our goal at Arc-Robotics is to give power to the Makers. We believe by combining your imagination with the right tools and equipment, you can change the world. That's what we are here for; to give you the tools, tutorials, and resources to make it happen. There have been a lot of amazing pr ...
Read more

›
Talking about using Arduino to play music, is it the Arduino MP3 shield not the first thing you come up with? Or maybe some geeks will consider about tone() function? They are not the things our topic is about today. We don't need any MP3 shield, tone(), or SD card. Only Arduino can perfectly play the music you like. It's cool. Do-it-yourself a home-brew MP3 player for dear daddy or little daughter is fasci ...
Read more

›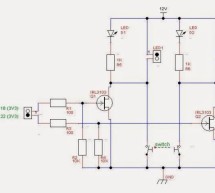 Pi-files: Frontdoor light switch based on local sunset/sunrise I have a couple of front door LED lights which I would like to switch on automatically during the evening/night. The two conventional methods that are commonly available had their disadvantages: A timer switch is the easiest and cheapest solution, but doesn't take into account day light savings. Besides that, in Einhoven, the Netherlands where I ...
Read more

›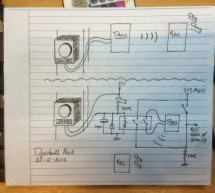 Pi-files: Doorbell alert with pushmessage and mail with webcam footage Actually the first 'project' I ever did with a Raspberry Pi was sending a push message to my Iphone. It was 2012, I was lying sick in bed and found a new app on my Iphone called Pushover (what else to do when you're sick?). With Pushover you can send and receive custom made push messages. On the website I found a simple Python script to ...
Read more

›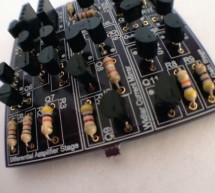 Open Analog is an organization dedicated to exciting makers about analog hardware. We make popular ICs into transistor level kits! Updates: -07/25/14 Seeedstudio partnership announcement -07/28/14 Added new rewards! -07/29/14 Added a $5K stretch goal for developing 555 Kit for release Dec 2014 -07/29/14 Partnered with Acrobotic for manufacturing and distribution of SevenFortyFun Kits and future Open Analog ...
Read more

›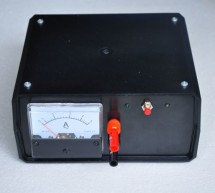 This time I'm starting off with a device I already built, unfortunately there won't be any photos from the actual build, just a quick article on how I imagined it and how it works. A short story about how the whole thing started My uncle has a nice little place at the countryside at about 50 kilometers away from where we live. Unfortunately there is no electricity in the house, so the lights, music, and any ...
Read more

›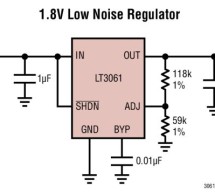 LT3061 - 45V VIN, Micropower, Low Noise, 100mA LDO with Output Discharge Features Input Voltage Range: 1.6V to 45V Output Current: 100mA Output Discharge Quiescent Current: 45μA Dropout Voltage: 250mV Low Noise: 30μVRMS (10Hz to 100kHz) Adjustable Output (VREF = 600mV) Output Tolerance: ±2% Over Load, Line, and Temperature Single Capacitor Soft-Starts Reference and Lowers Output Noise Shutdown Current: < ...
Read more

›
This is one small project which I had done with Abhinav Gupta some months back. In this experiment, I graduate from using simple RF communication to Xbee! Whoa! Ok, so here is the basic problem statement. I need to develop a temperature sensing system such that the temperature from the sensor node is relayed to a co-ordinator sensor and then the co-ordinator node shows the user in a simple graphical form. F ...
Read more

›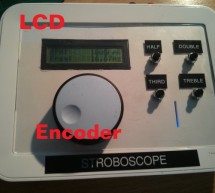 Introduction For a Nottingham Hackspace project, I was asked if I could measure the RPM of a motor. "Sure!", I said. What was really needed was quickly bodging together a beam-break circuit and connecting it to an oscilloscope. This would have taken a couple of hours at the most. But like a proper software engineer, I decided to make the "generic" solution to the problem, which took ages. There are actually ...
Read more

›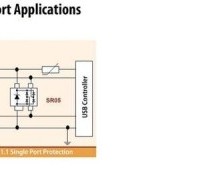 Product Description The ESD7004 transient voltage suppressor is designed to protect high speed data lines from ESD. Ultra-low capacitance and low ESD clamping voltage make this device an ideal solution for protecting voltage sensitive high speed data lines. The flow-through style package allows for easy PCB layout and matched trace lengths necessary to maintain consistent impedance between high speed differ ...
Read more

›