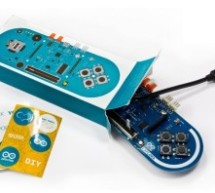 The Arduino Esplora is a ready-to-use, easy-to-hold controller that lets you explore the infinitive possibilities you have in the world of sensor and actuators, without having to deal with breadboards, soldering or cable. There is no limit to the applications-amusing, educational, useful – you can program. You can even add a couple of extra sensor and actuators if you need them. Add a colour LCD module and ...
Read more

›
MakerFaire Rome, for the first time gathering makers from all over Europe, is coming up and the clock is ticking while the Call for Makers closes next 2nd of June. That's why we thought to launch a call for collaboration to local hubs, makerspaces and fablab into helping us spreading the word. If you are one of them and you think that makers from your city in Europe would be interested in  joining the event ...
Read more

›
Still under construction Sorry, only the green links are translated yet. Check this website soon for new translations. Why this webpage? Explanation (pdf-file) Traditional versus PIN Diode Geiger Counter A short intro (pdf-file) Do-it-yourself PIN-diode counter Intro to the basics (pdf-file) Complete do-it-yourself instructions The "Stuttgarter Geigerle" The most simple and cheapest solution: The "Mini-Geig ...
Read more

›
The simple current-limiting load switch shown in Figure 1 will be familiar to most readers. In this circuit, a high level signal applied to the input switches on MOSFET Q2, which energizes the load. The load current is limited by negative feedback applied via Q1. In most applications, the current flowing via R2 into Q1's base will be very small compared to the load current IL, so the voltage VCS developed a ...
Read more

›
My old keypad GDO gave up the ghost a while back so I decided I'd undertake a new Arduino based project.  I ordered a Velleman 12 key keypad from some supplier.  I don't remember who, but I did a quick search and found a bunch of people selling them for about $5 US so this is still a viable project. About the circuit The keypad has 13 connections.  One for each key and one common.  One side of each of the k ...
Read more

›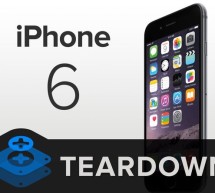 Double the iPhone, double the teardown! With the iPhone 6 Plus laid out for inspection, we turn our attention to the smaller iPhone 6—though at 4.7", it's still a giant among iPhones. What was so big that Apple couldn't fit it into the familiar form factor? Let's shake it out onto the teardown table and find out! This year we're doing the iPhone 6 teardown in English, Français, Deutsch, Español, Italiano, N ...
Read more

›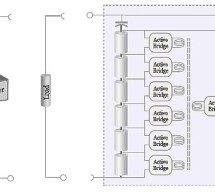 I have been hearing about so many different and novel techniques for battery charging and cell balancing lately. Designers are working feverishly to optimize cell balancing and battery safety along with improved efficiency. I have been closely watching Sendyne for a while now, ever since the SFP100 was chosen to be one of 2013's EDN Hot Products and UBM ACE Award finalist in the category of Ultimate Product ...
Read more

›
Researchers at Columbia Engineering and the Georgia Institute of Technology have reportedly  made the first experimental observation of piezoelectricity and the piezotronic effect in an atomically thin material, molybdenum disulfide (MoS2).  The piezo effect is traditionally thought of as one property of hard crystalline quartz. Using this new material it would now be possible to manufacture electric genera ...
Read more

›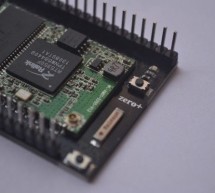 Just plug in and start creating your IOT application in seconds. Zero+: A powerful and smart WiFi development board.  CPU+WiFi+Web IDE+Cloud+APP=Amazing What is ZERO+? ZERO+ is an open-source wifi module for smart devices development. it has powerful spec, various interfaces and its easy to code, all of which makes ZERO+ a highly flexible platform for smart devices development. What we wish to achieve? Tech ...
Read more

›
NXP has just released its new PMPB40SNA, a 60 V, 40 mΩ N-channel automotive MOSFET in a compact 2 x 2 mm DFN2020MD-6 (SOT1220) package. The DFN2020MD-6 is an industry first, featuring 100% wettable and therefore solderable flanks (side pads). This makes soldering and inspection much easier and is aligned with the automotive optical solder inspection requirements! It is the perfect space-saving solution, abo ...
Read more

›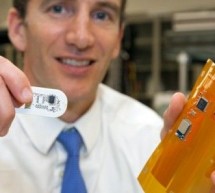 Nobody likes having blood samples drawn. What's more, such samples typically have to be analyzed in a lab before they're able to tell us anything. But now scientists at the University of Cincinnati and the US Air Force Research Laboratory are developing a system in which a Band-Aid-like skin patch is able to gather and transmit medical data in almost real time, by analyzing the patient's sweat ... and you j ...
Read more

›
Mix real and digital game worlds, play video games outside and create your own Hybrid Games! What is Hybrid Play? Hybrid Play is a device for you and your children to experience and create new virtual adventures, and play them in playgrounds and parks. Play video games outside using the playground as a control interface. Hybrid Play promotes outdoor physical activity, verbal communication, and teamwork. Hel ...
Read more

›