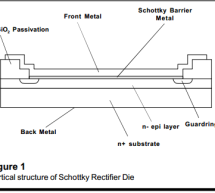 App note(PDF) on schottky rectifiers from Microsemi. Schottky rectifiers have been used for over 25 years in the power supply industry. The primary advantages are very low forward voltage drop and switching speed that approach zero time making them ideal for output stages. This latter feature has also stimulated their additional use in very high frequency applications including very low power involving sign ...
Read more

›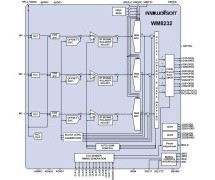 Description The WM8232 is a 16-bit analogue front end/digitiser IC which processes and digitises the analogue output signals from CCD sensors or Contact Image Sensors (CIS) at pixel sample rates of up to 35MSPS. The device has three analogue signal processing channels each of which contains Reset Level Clamping, Correlated Double Sampling (also Sample and Hold), Programmable Gain, Automatic Gain Control (AG ...
Read more

›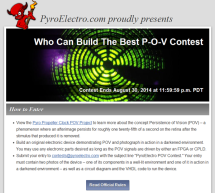 How to Build Your Own Handheld POV Want to enter the Pyro POV Contest but unsure how to build a POV device? PyroEDU has you covered! Check out Course 5: FPGA and CPLD » Lesson 9: Design a Handheld POV to learn how to build your very own handheld POV device! See it in action below: Now, simply modify the example design to make it your own. Here are a few ideas you could try: Try multi-colored LEDs and set th ...
Read more

›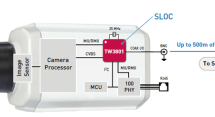 Description SLOC™ (Security Link Over Coax) is a transmission protocol for simultaneously transmitting analog CVBS video and digital IP video over a single coaxial cable. The TW3811 is the receiving end of a SLOC link, converting the single SLOC signal on the coaxial cable back to separate Ethernet digital video data and analog CVBS video. It can be embedded into a DVR to enable one or more SLOC inputs or c ...
Read more

›
Supported components The entire component collection is open-sourced on GitHub: EDAsolver on GitHub Because this software is still in beta, the component list is very limited right now. We will eventually be adding the ability for users to add their own components if they are not already defined. Apps using EDAsolver WireWizard - an open source GUI for EDAsolver. Simply drag, drop, and connect components. C ...
Read more

›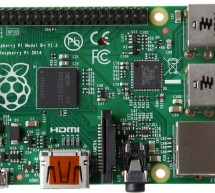 The Director of Hardware at the Raspberry Pi Foundation, James Adams, walks us through the making of the new and improved Model B+ and more… While he was a chip designer at Broadcom, James Adams ran the design team that created the 3D graphics engine that went on to feature in the Raspberry Pi, arguably the Pi's strongest asset. Later he moved to a tech startup called Argon Design that was created by the sa ...
Read more

›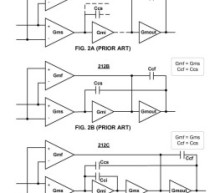 Description The ISL55210 is a very wide band, Fully Differential Amplifier (FDA) intended for high dynamic range ADC input interface applications. This voltage feedback FDA design includes an independent output common mode voltage control. Intended for very high dynamic range ADC interface applications, at the lowest quiescent power (115mW), the ISL55210 offers a 4.0GHz Gain Bandwidth Product with a very lo ...
Read more

›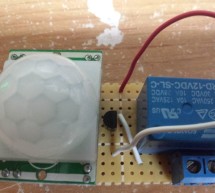 In my home I have a fairly long hallway that has light switches at either end but 99% of the time we enter the hallway from the middle where there is no switch. So I decided I needed to do something about this as walking down a dark hallway all the time was annoying. I have seen a fair number of people use an arduino or even a standalone ATTiny85 with a El cheapo HC-SR501 which can be found on ebay for abou ...
Read more

›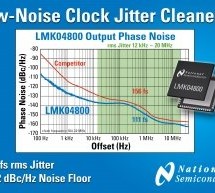 Description The LMK04800 family is the industry's highest performance clock conditioner with superior clock jitter cleaning, generation, and distribution with advanced features to meet next generation system requirements. The dual loop PLLatinum architecture enables 111 fs rms jitter (12 kHz to 20 MHz) using a low noise VCXO module or sub-200 fs rms jitter (12 kHz to 20 MHz) using a low cost external ...
Read more

›
Did you know you can use your frequency counter to detect gravity? You've likely done it before and you didn't even know it! Dave demonstrates the phenomenon of 2g-tipover on quartz crystal oscillators in an Agilent 53131A frequency counter. For more detail: EEVblog #646 – Gravity Detection Using A Frequency Counter! ...
Read more

›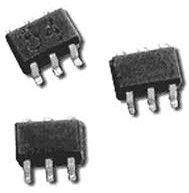 Avago Technologies has two high-linearity gain block amplifiers that operate in frequency bands from DC to 6000MHz. The AVT-55689 and AVT-54689 gain blocks are fabbed on an indium gallium phosphate (InGaP) hetero-junction bipolar transistor (HBT) process. SAN JOSE, Calif. & SINGAPORE--(EON: Enhanced Online News)--Avago Technologies (Nasdaq:AVGO), a leading supplier of analog interface components for com ...
Read more

›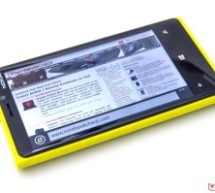 The L3G462A is a low-power 3-axis angular rate sensor. It includes a sensing element and an IC interface able to provide the measured angular rate to the external world through three analog outputs. The sensing element is manufactured using a dedicated micromachining process developed by ST to produce inertial sensors and actuators on silicon wafers. The IC interface is manufactured using a CMOS process tha ...
Read more

›