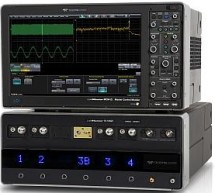 You've seen the videos and live demos at DesignCon, OFC, and ECOC. Now, it's here. Teledyne LeCroy has announced the LabMaster 10-100Zi, the world's first 100-GHz real-time oscilloscope. First demonstrated in 2013, the LabMaster 10-100Zi acquisition module for the LabMaster 10 Zi oscilloscope makes a significant jump in bandwidth over the previous record of 65 GHz, also held by Teledyne LeCroy. The LabMaste ...
Read more

›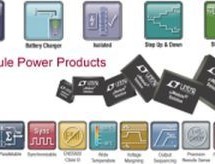 Record from SOS webinar - Your way to simple and efficient power supply design with Linear Technology Who is the winner of umodule demoboard from Linear technology? In addition to getting to know the winner, you can also watch the video record from webinar... Linear Technology's family of DC/DC Module products simplifies your analog design. By integrating the DC/DC controller, power switches, magnetic, and ...
Read more

›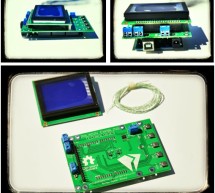 Turn your toaster oven into your own solder reflow factory shop using the Reflow Master Shield!!! Paladin Enabling Technologies - Reflow Master Shield The Reflow Master Shield from Paladin Enabling Technologies is an Arduino shield that turns your normal toaster oven into a reflow oven. A reflow oven is used in the production of electronics to change solder paste from a paste form to a liquid form and lastl ...
Read more

›
The 33813 is an engine control analog power IC intended for one cylinder motorcycle and other small engine control applications. The IC consists of five integrated low side drivers, two pre-drivers, a VRS (variable reluctance sensor) input circuit, a voltage pre-regulator using an external pass transistor, and two 5.0 volt internal regulators, one for the microcontroller (MCU) VCC supply and the other for u ...
Read more

›
We have created two game project instructables so far using the jolliFactory Bi-color LED Matrix Driver Module D.I.Y kits we designed. This LED Matrix module is designed to be chain-able so you may daisy-chain the modules together to the number of modules you need to suit your project. You may check out these two game project instructables with the links below: Project to build a 2 LED Matrix tall Tetris ga ...
Read more

›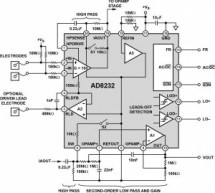 The AD8232 is an integrated signal conditioning block for ECG and other biopotential measurement applications. It is designed to extract, amplify, and filter small biopotential signals in the presence of noisy conditions, such as those created by motion or remote electrode placement. This design allows for an ultralow power analog-to-digital converter (ADC) or an embedded microcontroller to acquire the outp ...
Read more

›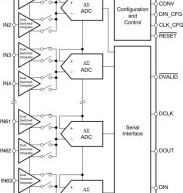 Description The AFE4300 is a low-cost analog front-end incorporating two separate signal chains: one chain for weight-scale (WS) measurement and the other for body composition measurement (BCM) analysis. A 16-bit, 860-SPS analog-to-digital converter (ADC) is multiplexed between both chains. The weight measurement chain includes an instrumentation amplifier (INA) with the gain set by an external resis ...
Read more

›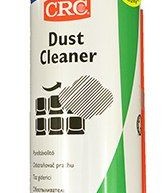 Compressed gas for cleaning - Dust cleaner, brings huge savings for the price of small limitations. The name of this article might also be like "Dust Off or Dust Cleaner? Both are the sprays - compressed air for dust removal. Dust Off is a well known, long-term well-proven spray for cleaning from dust and other loose dry particles. Dust Off provides absolute safety in a form of non-flammability. However, th ...
Read more

›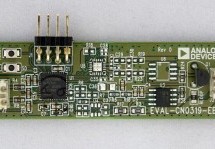 The ADuCM360 is a fully integrated, 3.9 kSPS, 24-bit data acquisition system that incorporates dual high performance, multichannel sigma-delta (Σ-Δ) analog-to-digital converters (ADCs), a 32-bit ARM Cortex™-M3 processor, and Flash/EE memory on a single chip. The ADuCM360 is designed for direct interfacing to external precision sensors in both wired and battery-powered applications. The ADuCM361 contains all ...
Read more

›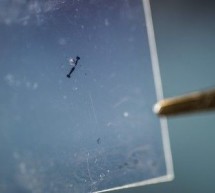 Researchers from Columbia University and the Georgia Institute of Technology are laying claim to having observed piezoelectricity in an atomically thin material for the first time. The effect was demonstrated in the world's thinnest electric generator made from a two-dimensional molybdenum disulfide (MoS2) material, which had previously been predicted to exhibit such properties. Co-leader of the research, Z ...
Read more

›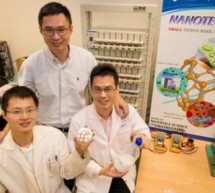 Recent advances of Li-Ion battery technology could be the kick start the faltering electric vehicle market needs for it to go main stream. As well as the fast charge time the new battery can be cycled more than 10,000 times and has a lifespan of 20 years. The work carried out at NTU Singapore replaces the traditional graphite anode with one made from titanium dioxide, an abundant, cheap and safe material fo ...
Read more

›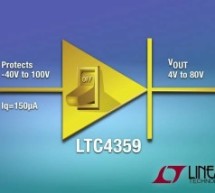 Description The LTC®4353 controls external N-channel MOSFETs to implement an ideal diode function. It replaces two high power Schottky diodes and their associated heat sinks, saving power and board area. The ideal diode function permits low loss power supply ORing and supply holdup applications. The LTC4353 regulates the forward-voltage drop across the MOSFET to ensure smooth current transfer in diode-OR ap ...
Read more

›