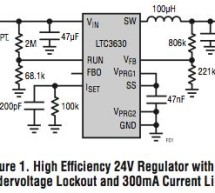 Introduction The trend in automobiles and industrial systems is to replace mechanical functions with electronics, thus multiplying the number of microcontrollers, signal processors, sensors, and other electronic devices throughout. The issue is that 24V truck electrical systems and industrial equipment use relatively high voltages for motors and solenoids while the microcontrollers and other electronics req ...
Read more

›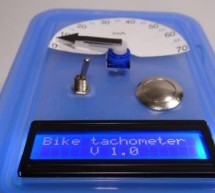 I will show you how to build a bike speedometer. It shows your speed, the average speed,the temperature, the trip time and the total distance. You can change it using the button. Additionally, the speed is shown on a tachometer. I built it because I like building new things, I have not found anything like this on the internet so I want to show you how to build a good speedometer as the one on my bike is not ...
Read more

›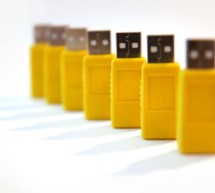 Charge and protect your devices while blocking data syncing and "juice jacking." For work, home, travel, everywhere! What is Umbrella? If you charge via USB – which all smartphones and tablets do – Umbrella will protect your data. When connected to any USB port, Umbrella allows power to flow to your device so it can charge, but physically disconnects the data connections – eliminating any possible data thef ...
Read more

›
So it's been a while since I last posted about my OLED watch, and I've done a lot of work on it! (And also broke it multiple times) It's taken me a lot of work to get this far, and I developed EVERYTHING from the ground up. The electronics design, the PCB layout, the RTOS and firmware drivers, the graphics engine, the user-mode app code, and even USB communications apps. I've used C, C#, and Python extensiv ...
Read more

›
Quantum dots have offered an attractive option for photovoltaics. Multijunction solar cells made from colloidal quantum dots (CQD) have been able to achieve around 7-percent conversion efficiency in the lab. While figures like this may not seem too impressive when compared to silicon solar cells, their promised theoretical conversion efficiency limit is an eye-popping 45 percent. This is possible because wh ...
Read more

›
An ambient, full colored, Arduino based Wall Light. The case is based on a cheap IKEA ceiling lamp. The color of the light can be changed through a simple serial bluetooth protocol. This Project is fully open source and publicly released on github under the MIT License. Any further contribution to this project is highly appreciated I started this project 2 days before we went to France for a 2 week holiday ...
Read more

›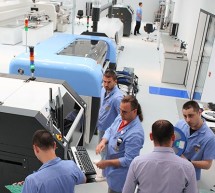 Let's take a look at our new machines (we mentioned them when announcing the WunderBar recently). YouTube is full of Christmas gift freak-out videos, with kids loosing themselves in episodes of hysterical happiness because they discovered an Xbox or something like that under the tree. Screaming and jumping around the room, completely loosing it. Although adults, some of us were on the verge of reenacting so ...
Read more

›
Abstract—This paper discusses the essential steps taken to achieve a low-EMI prototype before conducting compliance tests in an anechoic chamber. These steps include electronic circuit design for minimal radiation, and pre-compliance inspections. The pre-compliance inspections include simulated EMI analysis of a printed circuit board (PCB) layout model using 3DEM software, and a near-field EM scan of the pr ...
Read more

›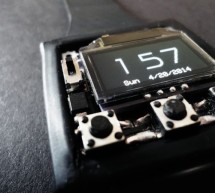 Introduction It all started two years ago when I first found this thing called an Arduino. I had seen some projects online people had made with one, so I impulse bought an Arduino UNO, knowing nothing about what it was or how it worked, but only that I wanted to learn. As soon as it arrived, I bought a tiny breadboard and ran the blink sketch on an LED. I began to get the hang of the code, and bought a proj ...
Read more

›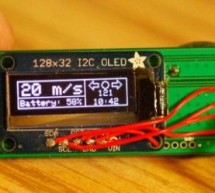 For makers, engineers, and DIY enthusiasts, Shenzhen, China is a bit of a dream world. Once you get past the shoddy internet and questionable origin of the components you buy in the markets, you realize just how quickly and easily you can get almost anything done. For about $100 you can get a couple dozen 4-layer PCBs and a stainless steel stencil. For another $50 you can get it in 2 days. That's seriously ...
Read more

›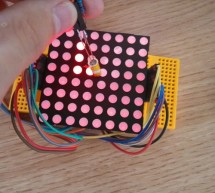 In the current market where capacitive touch screens, resistive touch screens, TFT displays are flooding, DIY enthusiasts have been rarely used dot matrix screens. Here we use 5mm 8 * 8 dot matrix screen and phototransistor to achieve a pen write function. Sounds fun? But how to specifically make it? Can we achieve a larger area pen write? Just read on to know. I. Target To realize pen write on dot matrix. ...
Read more

›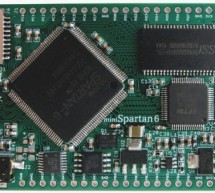 Comes with all the hardware and software you need to quickly get your FPGA project going. Now you can focus on the real engineering. Stretch Goal: $30,000 Get Creative with the miniSpartan6+ : A Competition with $2500+ in cash prizes!!! If we reach our $30,000 stretch goal, we will be able to hold a competition. We will ask backers who have a miniSpartan6+ to demonstrate a creative, innovative application. ...
Read more

›