Hi, Indiegogo, we are ElecFreaks. We are proud to bring about the Dynamic Near Field Communication tag (DNFC tag), an invention that who especially tech nerds and DIY lovers have been expected for long. It greatly outstands among traditional read-only NFC tags because it's readable and rewritable and it can communicate with various platforms, to name several most popular: Arduino, Raspberry Pi, Leaf Maple s ...
Read more

›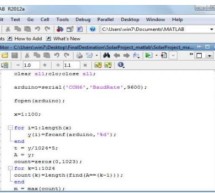 Project Summary: We have designed an Oscilloscope using PC and Arduino Board. The signal is first of all fed to the Arduino Board where the analog signal is converted to a digital signal by the ADC which is then serially outputted to the PC and is read by the MATLAB software via the COM ports. Here the signal is read in the form of digital data but then is converted to analog one by using the resolution of ...
Read more

›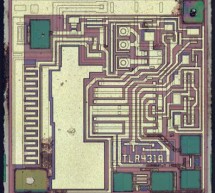 A die photo of the interesting but little-known TL431 power supply IC provides an opportunity to explore how analog circuits are implemented in silicon. While the circuit below may look like a maze, the chip is actually relatively simple and can be reverse-engineered with a bit of examination. This article explains how transistors, resistors, and other components are implemented in silicon to form the chip ...
Read more

›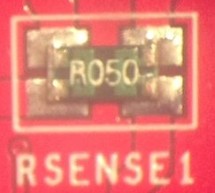 Introduction The fundamentals to translating the analog world into the digital domain reduces to a handful of basic parameters. Voltage, current, and frequency are electrical parameters that describe most of the analog world.  Current measurements are used to monitor many different parameters, with one of them being power to a load. There are many choices of sensing elements to measure current to a load. Th ...
Read more

›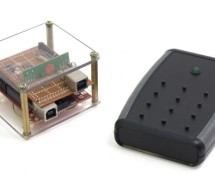 Note: this post about an electronics project has been sitting as a draft since 2011 so some of its content might appear outdated. Regardless, I've been using the device since then so I figured I should commit it to posterity. To my computer, its simply a USB keyboard, nothing less, but to me its a remote I can use on any platform with no line of sight. I decided to name it the keyMote. Sounds a bit odd to m ...
Read more

›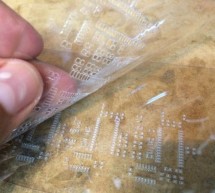 In this post I'll be going over how to cut out solder stencils for both ExpressPCB and EagleCAD designs on a laser cutter. I recently had a need to create some stencils from both of these programs and spent quite a bit of time at the Dallas Makerspace working with their laser cutter to get the settings just right. I'll be cutting some designs that are mostly 0603/0805 package sizes, so don't expect ultra-ti ...
Read more

›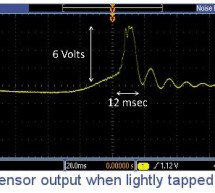 This post is about an interesting, low-cost sensor that doesn't need much processing to use, and has some unique characteristics – a PVDF (polyvinylidene difluoride) Piezoelectric sensor. The sensors looks like a small strip of plastic, and can be used for detecting movement or vibrations even into ultrasound. Such devices can help sense in many practical, real-world scenarios. They are extremely sensitive, ...
Read more

›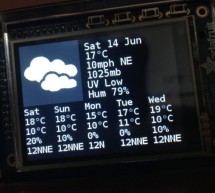 More tinkering with the wonderful Adafruit 2.8″ Touchscreen TFT module (PiTFT) for the Raspberry Pi.  This time a weather station drawing data from weather.com. Luckily there's a wonderful python module to extract data from three popular weather services; python-weather-api supports NOAA, Yahoo! Weather and weather.com.  This makes life so much easier. Download the module and install in the usual way; there ...
Read more

›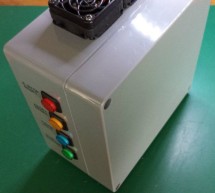 This is my first attempt at an instructable. I hope it helps someone else. Switches and Lights and fans, oh my... I bought a CNC machine some time ago and I was never happy with it. It used a traditional parallel port controller and of course no modern computers have those. So it was always a point of frustration. I used an old Pentium based computer and ran LinuxCNC on it for a while but was still not happ ...
Read more

›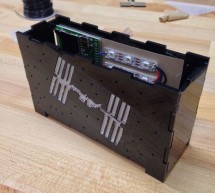 The ISS Overhead is an ambient display that glows whenever the International Space Station is flying overhead. It is designed to act as an occasional reminder that there are people living and working in space! This project should take you somewhere between 2 hours to an afternoon to complete. It assumes you know how to solder, and are somewhat familiar with Electric Imp. If you haven't worked with Electric ...
Read more

›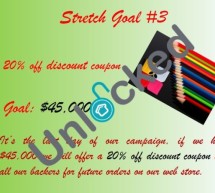 Keep losing things? Want to share & track belongings with friends? Locate bags/keys in an instant? Scheduled to ship in JUNE! #FIND Kickstarter special pricing only during the campaign! MSRP will be $24.95 per FIND tag later. Back us now! Shipments scheduled in JUNE! What does the FIND tag do? The FIND is the best track & find tag which can be used to reliably prevent losing or misplacing belongings ...
Read more

›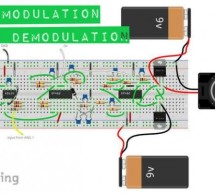 I got the idea for this circuit from one of my professors. That design wasn't meant for passing frequencies high enough to be able to pass an audio file, e.g. 500Hz+, so I built this by modifying the carrier and signal frequencies, using only the Digilent Analog Discovery and the Analog Parts Kit. It should be noted that this circuit is primarily for educational purposes. Also note that there is no radio tr ...
Read more

›