Comes with all the hardware and software you need to quickly get your FPGA project going. Now you can focus on the real engineering. Meet the miniSpartan6+ and the Scarab IDE: When we came up with our board's design, we looked at what was available in other boards on the market and enhanced it. Our kit is small, much smaller than the closest thing on the market,it's smaller than a credit card at only 1.8 in ...
Read more

›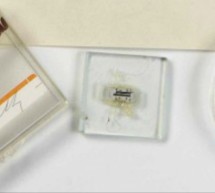 If it weren't for the microchip, your smartphone would be size of a building and need its own power plant to work. Thanks to the integrated circuit and its modern incarnation in the microchip, electronics are a bit easier to carry around than that, and this week, Christie's put one of the very first integrated circuits up for auction. Designed and constructed in 1958 by Texas Instruments, it's one of the th ...
Read more

›
Disassembling Apple's diminutive inch-cube iPhone charger reveals a technologically advanced flyback switching power supply that goes beyond the typical charger. It simply takes AC input (anything between 100 and 240 volts) and produce 5 watts of smooth 5 volt power, but the circuit to do this is surprisingly complex and innovative. How it works The iPhone power adapter is a switching power supply, where th ...
Read more

›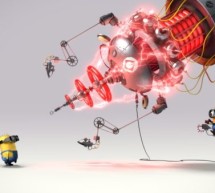 Here we have it – an affordable Open Source Laser RangeFinder – OSLRF-01 from www.lightware.co.za. You can order it fully assembled and working or just PCB and optics (all other components have to find by Yourself). So next step is connect it somehow to something. At that moment I found just one sucsess story shared online – Arduino Scanning LIDAR by Michael Ball http://arduino-pi.blogspot.com/2014/03/proto ...
Read more

›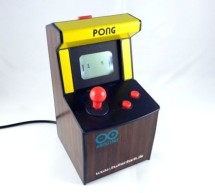 Duinocade is a very small arcade cabinet (14cm / 5,5inch height). The software and parts of the circuit diagram based on the open source handheld Gamebunio, which based on the famous Arduino platform. The Gamebuino and also our Duinocade uses the known Nokia 5110 lcd as screen. At the moment the Gamedunio is an Indiegogo campain and will be official available in July. But some games for example Pong are fin ...
Read more

›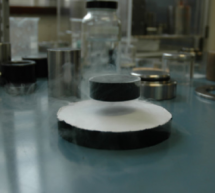 A world record that has stood for more than a decade has been broken by a team led by University of Cambridge engineers, harnessing the equivalent of three tonnes of force inside a golf ball-sized sample of material that is normally as brittle as fine china. The Cambridge researchers managed to 'trap' a magnetic field with a strength of 17.6 Tesla -- roughly 100 times stronger than the field generated by a ...
Read more

›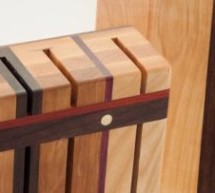 The Joule thief is a really fascinating circuit, simple yet very intricate. Basically, it's a step-up converted in its most elementary expression. I will spare you the theory since there is plenty of information on it on the web; rustybolt.info is a good place to start. Joule thieves in all sorts of forms have been featured countless time on DIY websites and I felt it was time I build one. However, I did no ...
Read more

›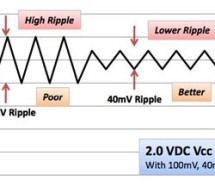 Modular DC-DC switching voltage converters (or voltage regulators) are fully integrated devices that take away most of the complexity of power supply design — but not all. One of the key areas that are still left to the design engineer's discretion is the choice of components for, and layout of, the energy storage and filtering circuits. In principle, these look like simple circuits comprising a few resisto ...
Read more

›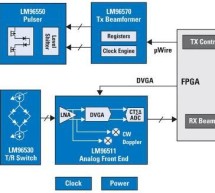 Description The LM96511 is an 8-channel integrated analog front end (AFE) module for multi-channel applications, particularly medical ultrasound. Each of the 8 signal paths consists of a low noise amplifier (LNA), a digitally programmable variable gain amplifier (DVGA) and a 12-bit, 40 Mega Samples Per Second (MSPS) analog-to-digital converter (ADC) with Instant Overload Recovery (IOR). The architect ...
Read more

›
Interfacing hex keypad to arduino. This article is about how to interface a hex keypad to arduino. Hex keypad is a very important component in embedded systems and the typical applications are code locks, calculators, automation systems or simply any thing that requires a character  or numeric input. This project will display the pressed key in the serial monitor window of the arduino IDE. The same project ...
Read more

›
Copper-based connectivity has served us well for a long time and will continue to do so in applications where it is effective from a performance and cost perspective. For very-high speed and/or long-distance signaling, however, the material cost and physical signal limitations of using metallic conductors has driven eyes to other transport mechanisms. Fiber optics is not new, and the telecom industry has pu ...
Read more

›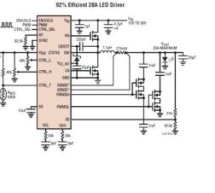 Description The LT®3743 is a fixed frequency synchronous step-down DC/DC controller designed to drive high current LEDs. The average current mode controller will maintain inductor current regulation over a wide output voltage range of 0V to (VIN – 2V). LED dimming is achieved through analog dimming on the CTRL_L, CTRL_H and CTRL_T pins and with PWM dimming on the PWM and CTRL_SEL pins. Through the use of ex ...
Read more

›