You are planning to use Arduino in your project but you need some kind of remote control functionality. A standalone Arduino won't provide what you need but this DIY shield may be a good solution for you. It includes a 433.92Mhz RF receiver which lets you send commands to Arduino wirelessly and four SPDT relays which can be used for switching purposes.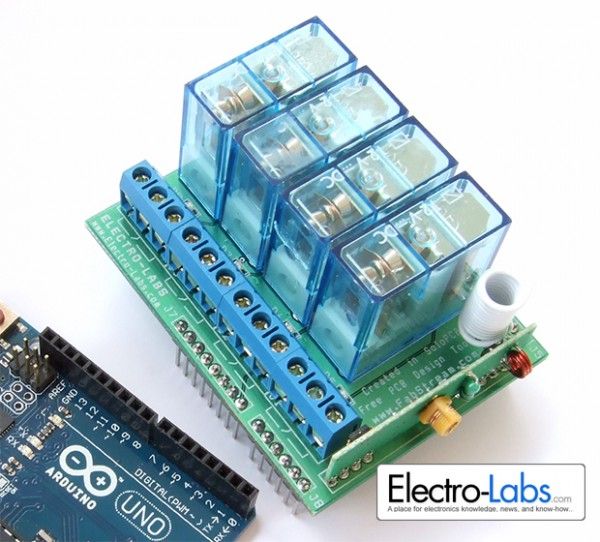 Each relay is capable of switching up to 10A @ 250VAC so they can be used to control mains powered devices. There are four LEDS indicating the status of the relays. The terminal blocks on the shield lets you easily connect the devices you will control.
The RF receiver is a module that can be found in the market easily. It is directly soldered to the shield and runs at 4800bps. The board has an antenna input which lets you solder your custom antenna to increase the wireless range.
Circuit Design
The schematic of the project is drawn in SoloCapture, the schematic editor of SoloPCB tools. SoloCapture makes the schematic drawing process very easy and fast. You can download SoloPCB tools at Fabstream.com for FREE.
For more detail: DIY 433MHz RF Receiver and 4 x SPDT Relay Shield