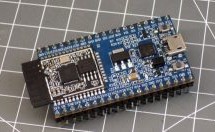 ESP32 is the hottest new wireless chip out there, offering both WiFi and Bluetooth Low Energy radios rolled up with a dual-core 32-bit processor and packed with peripherals of every kind. We got some review sample dev boards, Adafruit and Seeed Studio had them in stock for a while, and AI-Thinker — the company that makes the most popular ESP8266 modules — is starting up full-scale production on October 1st. ...
Read more

›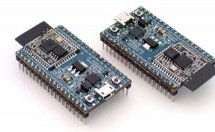 The ESP32 is looking like an amazing chip, not the least for its price point. It combines WiFi and Bluetooth wireless capabilities with two CPU cores and a decent hardware peripheral set. There were modules in the wild for just under seven US dollars before they sold out, and they're not going to get more expensive over time. Given the crazy success that Espressif had with the ESP8266, expectations are high ...
Read more

›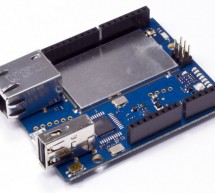 [Updated Sep 30] — Arduino announced the first open source Arduino hacker board with built-in WiFi, and also the first to run Linux. The $69 Arduino Yun integrates the functions of an Arduino Leonardo, featuring an Atmel ATmega32U4 microcontroller and 14 GPIO pins, with an Atheros AR9331 WiFi SOC running OpenWRT embedded Linux on a 400MHz MIPS processor. Arduino, the Italian-based project that designs the o ...
Read more

›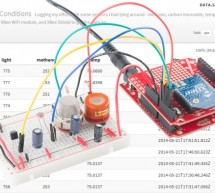 Introduction Are you looking to get your data gathering project hooked into the "Internet-of-Things"? Then check out data.sparkfun.com! It makes posting data to the web as easy as constructing a URL and POSTing it to a server. I wanted to create a quick project to test out SparkFun's data logging service. Combining an Arduino, XBee WiFi module, and a variety of gas, temperature, and light sensors I built an ...
Read more

›
The WiFi Shield was delivered by Amazon. The Arduino UNO Rev 3 was found at RadioShack… First you need to load the last Arduino IDE (Ver 1.0.2) it has the necessary library to use the WiFi shield. Tried the examples "Scan for available networks"  and  "WPA network example" from: http://arduino.cc/en/Guide/ArduinoWiFiShield It works like a charm! thanks Arduino Team… Now some work is comming… Thinking in som ...
Read more

›