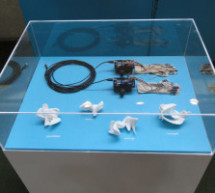 This is what came out of my attempt at combining some of my favorite tools and themes...Grasshopper, 3D printing, kinetic motion, and linguistics. I put these gloves on my friends, asked them to tell me a story, and used Grasshopper to record the data from their hand gestures. While these gloves are far from precise instruments, they still produced some interesting forms which I later 3d printed. Step 1: Gr ...
Read more

›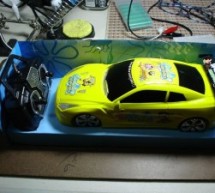 OBJECTIVE Cheap Chinese RC toy cars can be had for about 5 Euros in the local market. The wireless brains behind the majority of these cheap RC toys is a pair of very cheap ICs the TX2 and the RX2. Yup, that's what they are called. So this tutorial is focused on the TX2/RX2 based remote controlled toys. I bought one RC toy car a while ago and used the Arduino with an IR sensor to drive it. Then I figured wh ...
Read more

›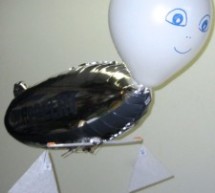 Is it flying seal? A flapping alien? No it's a ZAPpelin, an Arduino controlled indoor blimp, setup to learn in the signals from an IR remote to command it. This project came to life at the third Arduino Jam Februari 15th to17th 2013, at Timelab, Ghent, Belgium. Our team consisted of: -charles32 -mgossye -myself (masynmachien) The main challenges we set ourselves: - Keeping the weight down. The Zappelin shou ...
Read more

›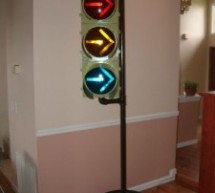 I had a traffic light that I was refinishing.  The only thing left to do was to build the controller for the light's signal patterns.  To give it a twist I incorporated a remote control.  This was also the perfect opportunity for me to try out an Arduino.  I wanted to use the Arduino becuase it was easy to use on both MAC and Windows. Step 1: Define the Project To start an electronics design project first d ...
Read more

›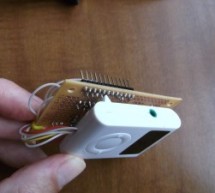 If you have read my first blog on the topic, than you already know what I'm experimenting with. Low price FM Radio, build with TDA7088 / YD 9088. It was obvious, that technology from the early 90-x is outdated. I mean, simple "search and hold" function of the radio. Scan function works only one way, up in the frequency. After switching power "on/off" you have to tune it again on your preferred radio wave. Y ...
Read more

›
After I finished my last project,  I coudn't stop thinking how to build an AM receiver, that would also operate in conjunction with my little friend Arduino. To minimize a workload and complexity, especially with RF part of the circuitry, I come up to conclusion, that SDR (Software Defined Radio) is the best choice for hobbyist level project. There are 4 major functional parts so far ( work in progress! ): ...
Read more

›
This example is designed to be used with a Processing sketch. Processing is an open source programming environment. The application on the computer reads the sensors on the Esplora board and controls the buzzer and the RGB LED through a graphical interface. The image in the Processing application mirrors the Esplora board, so you'll see a virtual version of your board. If you don't have Processing installed ...
Read more

›
I've been visiting local convenience store (Dollarama, here in Montreal, Canada) and notice nice looking FM Radio, just for only $3. Why not to try to interface it to my lovely Arduino? Idea looks quite challenging, the same time what is the point in interfacing a DSP radio shield to arduino? I don't need a radio, I want to have fun experimenting with it, so  lets go to the bare metal! You, probably, could ...
Read more

›
Who would have thought that just about every Arduino attachment can be controlled in some way with a TV remote? Now its time to find out how. Arduino.skp141 KB Step 1: Setup and Materials The setup for this is quite basic. The real challenge is finding neat products for this and writing the code. Materials. 1x Arduino 1x Servo available @ Hobbyking Sparkfun etc. Jumper wires 1x Infrared receiver diode avail ...
Read more

›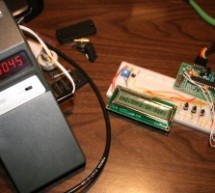 I have two good AM transmitters - one I'd built using a single 6888 Tube plus an old KnightKit Broadcaster that I'd refurbished, as well as a high-quality solid state transmitter from SSTRAN that I use to play music over the several antique AM radios I've repaired or refurbished. I wanted a high-quality FM Stereo transmitter to stream iPod / iTunes output around the house and to my FM-band radios. FM Stereo ...
Read more

›
This instructable shows how to build a shield to connect devices that send MIDI signals (e.g. a masterkeyboard) to an Arduino. The basic schematic is derived from: http://www.arduino.cc/cgi-bin/yabb2/YaBB.pl?num=1187962258/ Step 1: The schematic Basically the schematic is just an optocoupler with some resistors to decouple the MIDI device from the Arduino. Note that the DIN connector on the left side is see ...
Read more

›
This time on the show we continue coverage of Toorcamp 2012 - the American Hacker Camp. This time Darren speaks with Rob Eby about packet radio as an extension of the Internet. Plus what could be better than flexible individually addressable RGB LED strips? %1 controlled by Arduino! All that and more! ...
Read more

›