YOU WILL NOT FIND OTHER ITEMS AS DETAILED IN WHOLE INTERNET In this article I provide a list of components and links of purchase to create your drone (quadricopter) remote-controlled from a PC. Who has not dreamed at least once to have a toy really send out by Hi Tech.A tutorial finished you will have a drone in a workmanlike manner. We start from the key point. What to buy? Hardware Required: 1x Arduino UN ...
Read more

›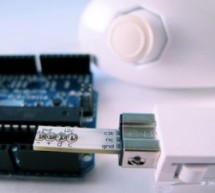 Why Wii Nunchuck Arduino? You can create and build endless electronics design and project with the powerful Arduino, for example a robot. By attaching Wii Nunchuck Arduino, you create the opportunity to control Arduino using the way we most familiar with, the way we play games! Not to mention, Wii Nunchuck is cheap (~5 US dollars), and it also has three-axis accelerometer for motion sensing, which is very u ...
Read more

›
In this Arduino tutorial I will demonstrate how to correctly connect the LM35 temperature sensor to the Arduino. I will also show you how to write the code necessary to obtain the temperature from the sensor. I will also elaborate on the LM35 sensor and demonstrate a simple entertainment cooler that I have designed to keep my game systems cool while inside the entertainment center. Here is the parts list yo ...
Read more

›
Arduino Tutorial #1: Uno Hardware In this video I look at the hardware for the Arduino and how it compares to that other microcontroller I've worked with, the Netduino. Arduino Tutorial #2: Getting Started n our second Arduino tutorial, we take a look at what is essentially the "hello world" of the microcontroller world. We go through the setup of the Arduino IDE and drivers, along with the programming Ardu ...
Read more

›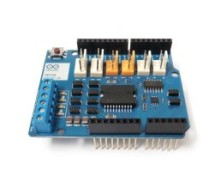 The Arduino Motor Shield allows you to easily control motor direction and speed using an Arduino. By allowing you to simply address Arduino pins, it makes it very simple to incorporate a motor into your project. It also allows you to be able to power a motor with a separate power supply of up to 12v. Best of all, the shield is very easy to find.   Aside from being sold a number of places online, they are no ...
Read more

›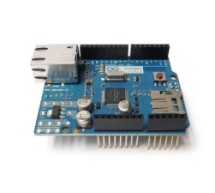 The Arduino Ethernet Shield allows you to easily connect your Arduino to the internet. This shield enables your Arduino to send and receive data from anywhere in the world with an internet connection. You can use it to do fun stuff like control robots remotely from a website, or ring a bell every time you get a new twitter message. This shield opens up endless amounts of possibility by allowing you to conne ...
Read more

›