After we managed to connect the ESP8266 WiFI module to Raspberry Pi, we can now try to change the module firmware to a custom one. The firmware we will install on it is a simple webserver, that will handle HTTP requests. It will allow us to access a web interface for ESP8266. The interface will allow us to search for available WiFi networks, choose one and login. We will also have a page that will control t ...
Read more

›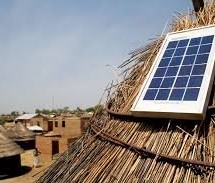 Hello, I have plans to build myself a solar powered wireless Geiger counter using a RH Electronics Arduino IDE Geiger counter connected via a serial connection through a logic level converter to a 3.3V ATmega328P-AU Pro MCU with an ESP8266 serial WiFi tranceiver to send the readings from the Geiger counter to radmon.org.I intend to connect the hardware together something like this, #include <SPI.h> #i ...
Read more

›
Another Robot, another App(lication) of Arduino. The user [shreks7] built up an Android App for controlling the robot wirelessly and stream live video off an android phone placed on the robot. The robot has an inbuilt wireless router and two brush-less DC motors and runs on a power source of 26-30V(depends on the requirement) power supply. The robot streams live video back to the app and can be used for nav ...
Read more

›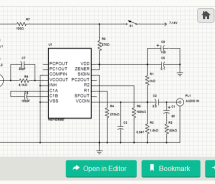 Summary Infrared headphones can be used for listening to music or television cordlessly. The headphones utilize a transmitter that connects with audio cables to the audio source, such as a home entertainment center. The transmitter utilizes light-emitting diodes (LEDs) to direct a focused beam of invisible pulsating light towards a receiver built into the headphone set. The pulsations act as ON/OFF signals ...
Read more

›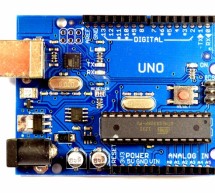 Long-time readers will know I'm not one to promote trendy marketing phrases and certainly 'Internet of Things' or 'IoT' is right up there with the best (worst) of them. But the concept behind the phrase is worth understanding as it drives the next generation of connected devices. Single-function or 'embedded' gadgets built from microcontrollers like the Arduino's Atmel ATMEGA328P can now jump on-board the i ...
Read more

›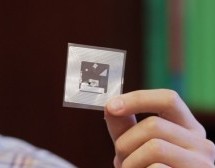 While the stench of rotting food would cause you to stop from chowing down, chances are it became unfit for consumption some time before those funky aromas wafted through your nostrils. Chemists at MIT have been working on a wireless, inexpensive sensor that, among other things, identifies spoiled food early by detecting gases in the air. It then shares its data with a smartphone, potentially alerting users ...
Read more

›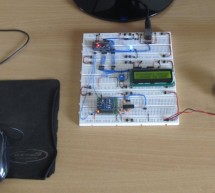 The applications of microcontroller are not limited to control simple electrical or electronic device but they are widely used in robotics and automotive industries nowadays. From simple rear view mirror control to complex engine control functions are done by the microcontroller. The microcontroller can even implement to automatically controlling the vehicle without a human driver inside it and such kinds o ...
Read more

›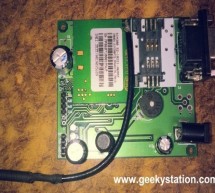 ABSTRACT: There are several places which require vital notice to be displayed like colleges, railway stations, share-market, restaurants, hospitals etc. Looking into the present trend of information transfer, it is seen that vital notice take time to be displayed on the displaying boards. This latency is not anticipated in most of the cases and must be avoided. The advancement in the technologies related to ...
Read more

›
In this guide I will explain how to use a Windows 8.1 phone, Arduino Uno board, and HC-05 Bluetooth module to build a wireless oscilloscope. The phone application has the critical functions of an oscilloscope, although the bandwidth is a measly 300 Hz. Still, if you want to see squiggly lines on your phone, it is a fun project. Today's phones have the ability to perform real-time signal processing. The chal ...
Read more

›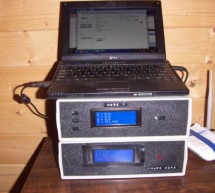 Build a low cost simple wireless mesh using arduinos and long range APC220 radio modules. Wireless mesh networks can handle individual nodes not working and are tolerant to environments such as forests and hills where data may not be able to go directly from one point to another. Step 1: How the mesh works This is a wireless mesh with a range of up to 1km between nodes. There are 16 nodes in each mesh, and ...
Read more

›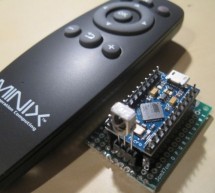 Step 1: Components In order to build this low cost wireless presenter you will need: An infrared remote control (any common TV control should work) An Arduino Pro Micro or a Leonardo (both based on the ATmega32u4 microcontroller) An infrared receiver (I used the really cheap VS1838B) A perfboard or a breadboard Female pin headers (optional) An ATmega32u4 based Arduino is crucial for this tutorial, since the ...
Read more

›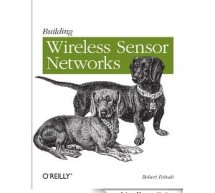 Get ready to create distributed sensor systems and intelligent interactive devices using the ZigBee wireless networking protocol and Series 2 XBee radios. By the time you're halfway through this fast-paced, hands-on guide, you'll have built a series of useful projects, including a complete ZigBee wireless network that delivers remotely sensed data. Radio networking is creating revolutions in volcano monitor ...
Read more

›