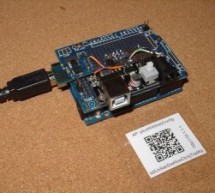 Update: 19th May 2016 Rev 14 of this project revises libraries and code to work with ESP8266.com IDE plug-in V2.2 Update: 17th December 2105 Rev 11 of this project cleans up other attempted connections if it is already connected. Also uses the timeout set by the web config. Rev 10 ignored the timeout setting. Update: 11th November 2015 This is Rev 10 of the this project. Rev 10 uses a non-blocking WiFi libr ...
Read more

›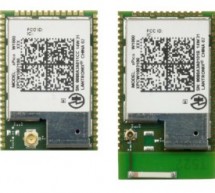 Lantronix xPico WiFi module may be already familiar to you from our articles, for example: xPico WiFi is a dream come true for producers and customers where we also mention the HW compatibility with the xPico module ( wired, serial-to-Ethernet modul). New version - xPico WiFi SMT brings the same functionality as xPico WiFi and as the name saysm it´s intended for a direct soldering by an SMT (reflow) process ...
Read more

›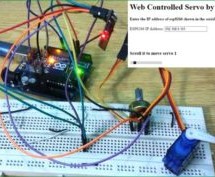 In this post we are going to control a Servo Motor using a web browser with the help of Arduino and Wi-Fi module ESP8266. The ESP8266 will establish a connection between the servo and the web browser through the IP address and then by moving the Slider on the web page, the servo will move accordingly. Even by setting Port Forwarding in your router, you can control the Servo from anywhere in the world over t ...
Read more

›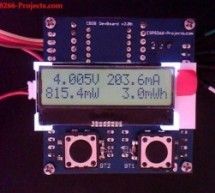 One of the main problem in battery powered projects is to choose/use the proper battery size/model/type. As market is flooded now with a lot of low quality batteries claiming thousands of mAh ( Ultrafire fakes stories is just an example) the only way to proper check them is to run a set of tests. A simple basic tester that will be able to monitor over the entire battery lifetime at least few parameters like ...
Read more

›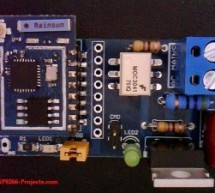 Because of the high interest in the subject, a new dedicated Dev Board has been born:  MPSMv2, a small ESP8266 DevBoard with integrated MAINS Power Switch! Yes, it's finally here, arrived safely from the PCB factory and you can see it below. I know a lot of you are waiting it already, but please be patient few more days. None of the already requested ones will leave the premises without a proper 24 hour tes ...
Read more

›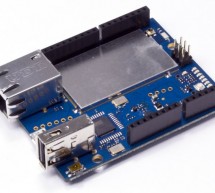 [Updated Sep 30] — Arduino announced the first open source Arduino hacker board with built-in WiFi, and also the first to run Linux. The $69 Arduino Yun integrates the functions of an Arduino Leonardo, featuring an Atmel ATmega32U4 microcontroller and 14 GPIO pins, with an Atheros AR9331 WiFi SOC running OpenWRT embedded Linux on a 400MHz MIPS processor. Arduino, the Italian-based project that designs the o ...
Read more

›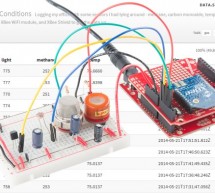 Introduction Are you looking to get your data gathering project hooked into the "Internet-of-Things"? Then check out data.sparkfun.com! It makes posting data to the web as easy as constructing a URL and POSTing it to a server. I wanted to create a quick project to test out SparkFun's data logging service. Combining an Arduino, XBee WiFi module, and a variety of gas, temperature, and light sensors I built an ...
Read more

›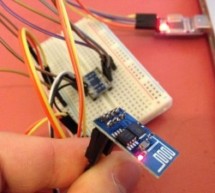 In the past few months ESP8266 has created a real revolution in the IoT space. I'm using it in a project that will hit Indiegogo in a month or so and you, of course will support me ☺ During the development process I've learned a lot and I want to share a part of it. Let's build cheap open WiFi finder together! Software NodeMcu firmware https://github.com/nodemcu/nodemcu-firmware ESP8266 flasher http://www.x ...
Read more

›
Hey, I am a big fan of Instructables. I have consistently used it for the past 3 years and now its time for me to write one myself.Here we go. This instructable is for those who want to make some inanimate object tweet automatically. Like say for example you are building a robot and you want the robot to tweet to you or to the world. This obviously means your robot needs to have access to the internet and s ...
Read more

›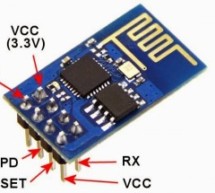 Last night was another BuildBrighton nerd-meet-up and, luckily, we had a couple of these new fangled ESP8266 wifi modules to try out. In case you've been living in a cave with a tin can tied to the end of piece of string as an internet connection, you'll probably know that these are the ultra-cheap wifi modules currently flooding out of Chinese factories and onto "hacker benches" all over the world. The rea ...
Read more

›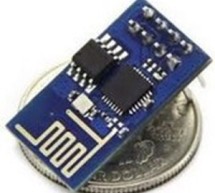 This article describes the ESP-01, fitted with LUA firmware that is able to converse with a serial terminal in a high level language, store programs and data, turn things on and off in a package that costs almost nothing. The possibilities for ridiculously cheap remote temperature sensors and more are finally here. The software is new, the hardware is relatively new – and we need people working on software ...
Read more

›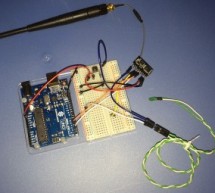 The Arduino's greatest weakness is also it's greatest triumph. That is, it is only a low power simple processor, which makes internet connectivity for such a simple device difficult. Often the network interface has a few orders of magnitude greater performance than the arduino atmel avr processor itself. Arduino Yun is the answer to wifi connectivity for arduino. Ushering in a new era known as the internet ...
Read more

›