There are but a few things better than (succesfully) programming and using your Arduino. Surely one of those things is using your ESP8266 as an Arduino with WiFi! In this instructable I will show you an EASY way to get the ESP8266 working as a web server AND accessing that server from anywhere (over the internet) Also if you find this instructable interesting, perhaps you'll like some of my others: EASY Ard ...
Read more

›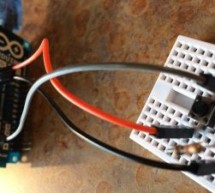 A project using the AmazonDRS library for WiFi101 connected Arduinos. Just like the AWS IoT button, but completely open source! Things used in this project Story TL;DR; Buy some stuff on Amazon by clicking a pushbutton connected to your WiFi101 enabled Arduino. It's like a Dash button, but cooler! Motivation Back in the Spring of 2015 Amazon released the Dash Button to help facilitate frictionless product p ...
Read more

›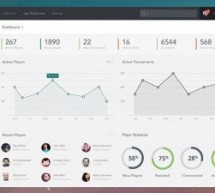 This project is about building a simple weather dashboard using MKR1000 and Losant platform. Things used in this project Story Introduction This project shows you how to make use of MKR1000 and Losant platform to build a simple weather dashboard monitoring temperature and humidity.  With additional sensors, other weather metrics can be collected and analyzed so that more complex dashboard can be built. Setu ...
Read more

›
Do you want make a little and simple Smart Object? Do you want a platform that leave you to express your idea, without many complications? Story Do you want make a little and simple Smart Object? Do you want a platform that leave you to express your idea, without many complications? Arduino MKR1000 & Cayenne is the solution! Arduino MKR1000is a tiny and smart Arduino that have wifi101 shield inside. You ...
Read more

›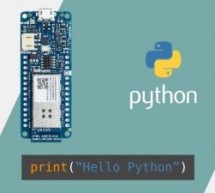 Getting started with Python and Arduino MKR1000 for secure IoT projects. Things used in this project Story Arduino MKR1000 meets Python With the last release, Zerynth officially supports Arduino MKR1000, a device specifically designed for secure IoT projects. The MKR1000 is described as a powerful board that combines the functionality of an Arduino Zero (already supported by Zerynth) and the connectivity of ...
Read more

›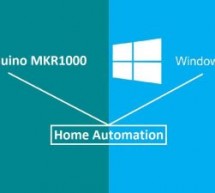 Story Nowadays, technology makes our lives easier. It evolves with huge steps and makes it easy for us to create great projects with low cost. So, by using technology we can build a really great home automation system. With the use of an Arduino MKR1000 board with it's Wi-Fi capabilities in combination with Windows 10 we can create a smart home that could also help people with movement difficulties control ...
Read more

›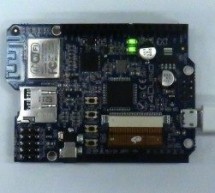 In this project, we will learn how to control the on board 4Duino LED via I/O port (D13) from web browser. In built ESP8266 Wi-Fi module is configured as server enabling the 4Duino to receive commands from a web browser (client). How it works Note: This project could be carried out only if the Client and the Server are in the same network because your home router prevents the 4Duino server to be accessed fr ...
Read more

›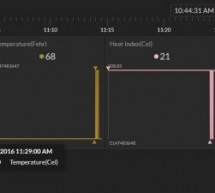 This demonstrates how to use your Arduino MKR1000 to connect to InitialState.com to produce colorful visualizations of your sensor data. Things used in this project Story This tutorial will explain how to upload sensor data from the ubiquitous DHT sensor, attached to the Arduino MKR1000 WiFi device, to the Initial State website. Initial State is a website similar to ThingSpeak.com (see my other tutorial on ...
Read more

›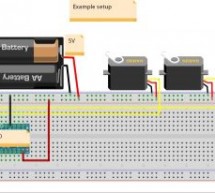 A servo controller using the built-in WiFi abilities of the Arduino MKR1k. The panel consists of a MKR1k web listener and Javascript/ajax. Things used in this project Story Arduino and servos have pretty much gone together from the inception of the legendary Arduino hardware project. If you look on the web, you see many examples, questions and uses of Arduinos boards and servos together. In this article, I ...
Read more

›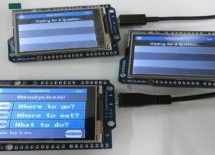 The 4Duino Polling Machine is an inquiry project that involves two or more people and has implemented the ability to send and receive data on both ends. The Polling Machine Project works by sending and receiving Questions and Answers (from the Choices) in the form of strings. First, the Master 4Duino (Client) will select the desired question and will send the question with the choices on the 4Duino Slaves ( ...
Read more

›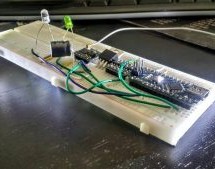 WiFi connected universal remote with smart phone webapp. Things used in this project Story I had been toying with the idea of building a WiFi connected IR blaster that can control everything in a room through a webapp running on my phone (which does not have a built in IR blaster). When I saw the World's Largest Arduino Maker Challenge announced right here on hackster.io I took one look at the Arduino MKR10 ...
Read more

›
AIM To control a relay switch using esp8266 in standalone mode(without arduino,pic or any other Micro-controller) via Web-UI The ESP broadcasts its own SSID.It does not connect to a router.local IP address of esp is 192.168.4.1 Step 1: Gather Hardware ESP 8266 (There are a lot of variants available in the market.for this tutorial lets just use the esp-01).If you are curious about the different variants clic ...
Read more

›