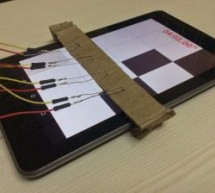 Ever wondered if your phone can play games by itself. Yes, it is possible. You can build a circuit to play Piano tiles on your smartphone. The video shows the demonstration of the project. Step 1: Components Required And the circuit can be built with simple components like Light sensors, Relays and Arduino. Three main functions of the circuit are : Sensing color of the tile (Black or White)Processing the co ...
Read more

›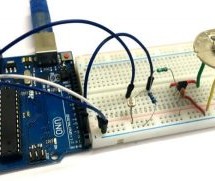 Be a bright spark, lights off till it's dark!" sometimes we forget to turn off the lights and waste electricity and you must have also seen street light turned on in the day. We have already built few circuits on Dark detector where lights turn off automatically if it is bright outside and turns ON if it is dark outside. But this time, in this circuit we are not only turning On and off lights based on light ...
Read more

›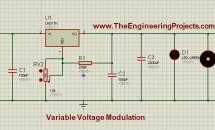 Hello friends, hope you all are fine and having fun. In today's post we are gonna have a look at LM317 Voltage Regulator in Proteus. In the previous post, we have seen how to design a 5V Power Supply in Proteus ISIS, which I have designed using IC regulator 7805. Today I am going to share How to design LM317 Voltage Regulator Circuit in Proteus. This DC power supply is a variable one means you can set its o ...
Read more

›
A switching voltage regulator is one of my favorite circuits. In school, they were the first circuits I built where I understood how transistors worked. In fact, they were the first circuit I saw an inductor being useful! Switching regulators are incredibly efficient when designed properly. Of course, this detail about design is important. They are not as simple as a linear regulator, which is basically an ...
Read more

›
Real-world measurement requires the extraction of weak signals from noisy sources. High common-mode voltages are often present even in differential measurements. The usual approach to this problem is to use an op amp or an instrumentation amplifier and then perform some type of lowpass-filtering to reduce the background noise level. The problems with this traditional approach are that a discrete op-amp circ ...
Read more

›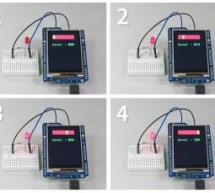 In this project, we will learn how to control the brightness of LED via an I/O port (with PWM output capability) and a touch display slider. The 4Duino resistive touch display is used as a means for a graphical interface to control the intensity of the LED. Since the 4Duino itself has an LED on pin D13 with PWM output capability, you may use the LED to conduct this project for convenience. A LED (light emit ...
Read more

›
This article explains how the LMC555 timer chip works, from the tiny transistors and resistors on the silicon chip, to the functional units such as comparators and current mirrors that make it work. The popular 555 timer integrated circuit is said to be the world's best-selling integrated circuit with billions sold since it was designed in 1970 by analog IC wizard Hans Camenzind[1]. The LMC555 is a low-powe ...
Read more

›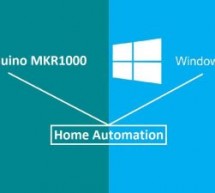 Story Nowadays, technology makes our lives easier. It evolves with huge steps and makes it easy for us to create great projects with low cost. So, by using technology we can build a really great home automation system. With the use of an Arduino MKR1000 board with it's Wi-Fi capabilities in combination with Windows 10 we can create a smart home that could also help people with movement difficulties control ...
Read more

›
When I was working on the capacitors section for the next version of Common Parts Library, I realized that it would be helpful to explain why one might pick one capacitor type over another. This information is important because there are a lot of factors (temperature characteristics, package, etc.) which might make a type of capacitor (electrolytic or ceramic) better than others for your project. In this bl ...
Read more

›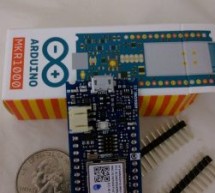 An unofficial tutorial for getting started with the MKR1000 board as there are no official one yet. Story Motivation When i received the new Arduino MKR1000, i was surprised that there is no official getting started, tutorial, or support in the IDE. I decided to write a short getting started guide to avoid others to spend a lot of time searching peaces of information across internet :) Moreover, when you go ...
Read more

›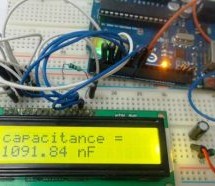 When we come across circuit boards which are previously designed or we take out one from old TV or computer, in attempt to repair it. And sometimes we need to know the capacitance of particular capacitor in the board to eliminate the fault. Then we face a problem in getting the exact value of capacitor from the board especially if it is a Surface Mount Device. We can buy equipment for measuring the capacita ...
Read more

›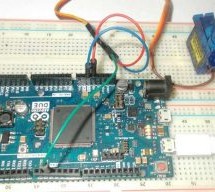 As discussed earlier, Arduino Due is an ARM controller based board designed for electronic engineers and hobbyists. This DUE board can be used for making CNC machines, 3D printers, robotic arms etc. All these projects have a common feature that is Position Control. Any of these projects needs accuracy towards their position. Accurate positions in these machines can be achieved by Servo Motors. In this sessi ...
Read more

›