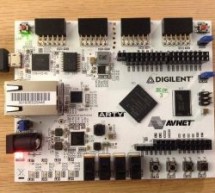 Digilent recently released a new FPGA development board. The Arty board. The Arty is designed to be used exclusively with Xilinx Vivado, and designed specifically for use with microblaze. This tutorial covers how to use the out of he box design that ships loaded into Arty's Quad-SPI Flash, with I/O and UART. To view the reference material and other demo projects for Arty, go to the Arty resource center. For ...
Read more

›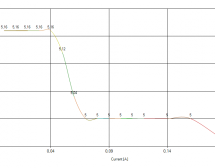 USB Power supply Active Load Tester or short PAL Tester is unit designed for testing the quality of the power supplies. Idea was to create low-cost, precise device for simultaneous measurement of Voltage and Current drawn from the device under test. This is one of my weekend projects that I have decided to release to the public. All source files can be found on projects GitHub page. Device Features: Open So ...
Read more

›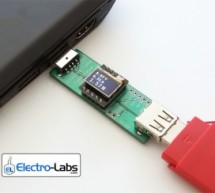 Another DIY project designed with Solo-Lab.com's SoloPCB Designer tool is ready to be shared with Electro-Labs community. This is an USB stick which measures the supply voltage of the USB port and current drawn by the device connected to the port over the stick. Then it calculates the power consumption of the device and displays the whole information with the help of the small OLED display on the board. The ...
Read more

›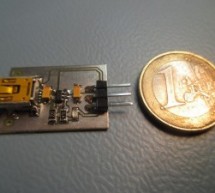 Li-ion cells become more and more popular due to their capacity and reasonable prices. In this entry I will show how to build a simple li-ion battery charger based on MCP73831 chip. It's a quite useful device for DYI projects,in addition its cost is only around 1,5 euro. The device uses USB port as a power supply (mini-USB connector). I use the standard gold-pins as an output socket. There're three of them, ...
Read more

›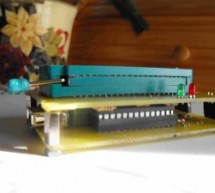 DSCF2015 This page is dedicated to everybody needs to program a PIC (Microchip) device via USB port. Looking on the web for ready-to-use projects, I found a good one called Open Programmer, coming with several schematics, PCBs and Open Source code. The original link is http://openprog.altervista.org/OP_ita.html What concerned me was the need to mount, on the mainboard, a specific socket board depending on t ...
Read more

›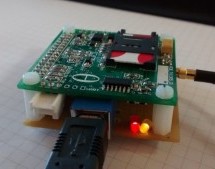 Hi all! Here's the new project where I'm working a couple of days. Since I develop the SIM900 module and test it, I don't work with it. Also, I've got at home some samples of the MCP2200 USB bridge that I want to test it. So make an USB interface for this board was the perfect idea! This allows to use the SIM900 board with a PC, Raspberry or similar, with the plus of no need external power supply or control ...
Read more

›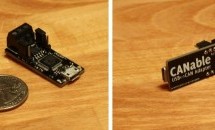 The CANable is a hardware clone of Eric Evenchick's CANtact project, an open-hardware USB to CAN adapter compatible with socketcan. I took his design and reworked the hardware to be a bit more suitable for my personal needs, with a screw terminal instead of a DB9 connector and a much smaller PCB. The design is open-source hardware and the schematic is nearly identical to CANtact except CANable uses the STM3 ...
Read more

›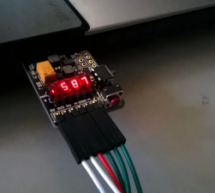 The adjustable power supply is an absolutely vital piece of equipment for any electronics engineer or hobbyist. However in the vast majority of cases the needs presented towards a lab power supply are quite relaxed and usually within the low voltage range. With the modern component base the current consumption is usually also very low, and in a number of cases a large and fancy (and of course expensive) lab ...
Read more

›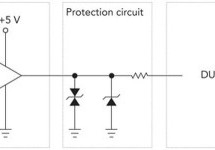 USB data-acquisition modules offer good value and ease of use, which makes them an attractive choice for manufacturing test. But before you use the modules in a manufacturing test system, you need to take steps to protect them. During manufacturing test of circuit boards or subassemblies, a defect in an assembly may result in a condition that damages a data-acquisition module. The typical USB DIO (digital I ...
Read more

›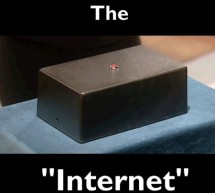 You've bought your first Arduino or you're planning to get this great little device? Obi Wan would say: "That's good. You have taken your first step into a larger world." Same thing for me! Congratulations! You'll see, as soon as you master the basics, you'll have so much fun with this little device. There are so many tutorials and books outside, so why another? Maybe you think learning should be funny or a ...
Read more

›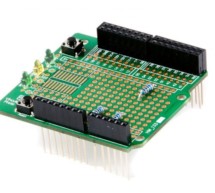 FTDI has announced its commitment to supporting the Android Open Accessories initiative, thus allowing engineers to realize exciting new system designs that are compatible with tablets and smartphones utilising the highly popular Android operating system. "FTDI is very excited about the new Android Open Accessories initiative and in response has decided to provide support for it in both the Vinculum II dual ...
Read more

›
Ladyada and pt had an old NeXT keyboard with a strong desire to get it running on a modern computer. These keyboards are durable, super clicky, and very satisfying to use! However, they are very old designs, specifically made for NeXT hardware, pre-ADB and pre-USB! That means you can't just plug the keyboard into an ADB or PS/2 port or PS/2 to USB converter (even though it looks similar). In fact, I have no ...
Read more

›