The adjustable power supply is an absolutely vital piece of equipment for any electronics engineer or hobbyist. However in the vast majority of cases the needs presented towards a lab power supply are quite relaxed and usually within the low voltage range. With the modern component base the current consumption is usually also very low, and in a number of cases a large and fancy (and of course expensive) lab ...
Read more

›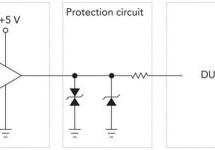 USB data-acquisition modules offer good value and ease of use, which makes them an attractive choice for manufacturing test. But before you use the modules in a manufacturing test system, you need to take steps to protect them. During manufacturing test of circuit boards or subassemblies, a defect in an assembly may result in a condition that damages a data-acquisition module. The typical USB DIO (digital I ...
Read more

›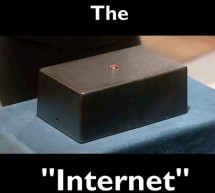 You've bought your first Arduino or you're planning to get this great little device? Obi Wan would say: "That's good. You have taken your first step into a larger world." Same thing for me! Congratulations! You'll see, as soon as you master the basics, you'll have so much fun with this little device. There are so many tutorials and books outside, so why another? Maybe you think learning should be funny or a ...
Read more

›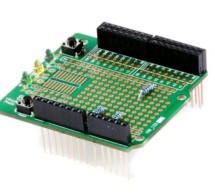 FTDI has announced its commitment to supporting the Android Open Accessories initiative, thus allowing engineers to realize exciting new system designs that are compatible with tablets and smartphones utilising the highly popular Android operating system. "FTDI is very excited about the new Android Open Accessories initiative and in response has decided to provide support for it in both the Vinculum II dual ...
Read more

›
Ladyada and pt had an old NeXT keyboard with a strong desire to get it running on a modern computer. These keyboards are durable, super clicky, and very satisfying to use! However, they are very old designs, specifically made for NeXT hardware, pre-ADB and pre-USB! That means you can't just plug the keyboard into an ADB or PS/2 port or PS/2 to USB converter (even though it looks similar). In fact, I have no ...
Read more

›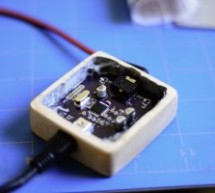 Finished Product! Here's the finished DAC! it was a very fun project and very fulfilling to make something that I actually use everyday. Overall the audio specs aren't anything amazing, but it definitely is an improvement on the built in audio of my computer. The Schematic Here is the electrical schematic of the DAC, it uses a Texas Instruments PCM2707 USB DAC Integrated Circuit. It identifies as a USB Audi ...
Read more

›
Since the release of V-USB, dozens of projects have been made that allow an AVR to communicate over USB.  USB data signals are supposed to be in the range of 2.8 to 3.6V, so there are two recommended ways to have an AVR output the correct voltage.  One is to supply the AVR with 3.3V power, and the other is to use 5V power but clip the USB data signal using zener diodes.  Most implementations of V-USB, like ...
Read more

›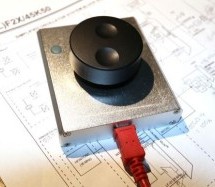 PUB! is a Programmable USB Button on which you can program a sequence of keystrokes. When you press the button those keystrokes are "replayed" over a USB connection. The button (which is really a rotary encoder with a built-in push button switch) is programmed using an innovative and slightly quirky interface that does not require any custom software to be installed on your computer. All you need is a text ...
Read more

›
This foot pedal plugs into the Arduino case which plugs into your PC via microUSB cable. Arduino microcontrollers can easily be used to power fun projects like robots and even sending tweets to Twitter but they're versatile enough to turn up in the strangest of places – like under your feet. We had a question from a reader about whether it was possible to create a foot-operated mouse switch to help reduce h ...
Read more

›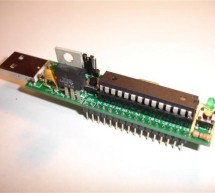 I have a device which provides a USB port. If I attach it to a Windows PC it is recognized as a "CP2103 USB to UART Bridge Controller". According to the device documentation, it should communicate in serial format at 38400bps.I have to talk to this device with a atmega microcontroller. Since the USB pinout is different from the serial UART of the uC, firstly I thought I would need a circuit to convert the s ...
Read more

›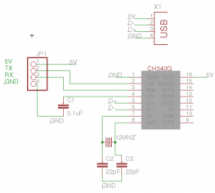 Hey, sorry everyone, I know it's been a while. But I hope this post will make up for that! Anyone who has done embedded programming knows that an easy way for microcontrollers (like arduino) to connect to a PC is through a serial connection. Unfortunately, not many computers have a serial port these days, and while are a lot of chips that will act like a usb-serial converter, they tend to be somewhere in th ...
Read more

›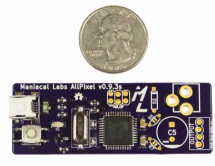 Control of up to 680 pixels on any of the popular LED strips from any device with a USB port! One controller to rule them all! Working with addressable LED strips, we've found that the extra components required to communicate with and power them complicate designs and limit the options for how they can be used. Each chipset requires its own special protocol and supporting hardware components. This is where ...
Read more

›