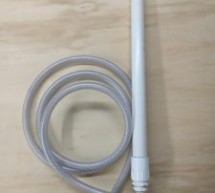 Why Launch A Weather Balloon? There are a lot of reasons to put together a weather balloon launch. Its a great project for a STEM /STEAM class, it requires planning, electronics and programming, and teamwork. It has a lot of great classroom applications, giving a tangible demo of aerodynamics, physics, meteorology, geology, and more. Additionally its a great way to get amateur radio into the classroom and g ...
Read more

›
We have written a tutorial for Rotary Encoders using a Microchip microcontroller but now would be a good time to make an Arduino UNO version. With a rotary encoder we have two square wave outputs (A and B) which are 90 degrees out of phase with each other. The number of pulses or steps generated per complete turn varies. The Sparkfun Rotary Encoder has 12 steps but others may have more or less. The diagram ...
Read more

›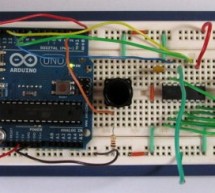 In this tutorial you will build a dice that is shaken by holding the button in and thrown by releasing the button. The shake, throw and number thrown are animated and displayed on a seven segment display. A 74HC595 IC is used to interface the 7-segment display to the Arduino, using only 3 Arduino digital pins. Prerequisites Know how to use a DIP IC, e.g. from tutorial 17 – Electronic Dice. Read about seven ...
Read more

›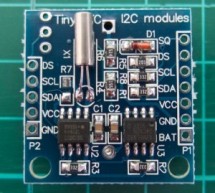 We keep getting requests on how to use DS1307 and DS3231 real-time clock modules with Arduino from various sources – so this is the first of a two part tutorial on how to use them. For this Arduino tutorial we have  two real-time clock modules to use, one based on the Maxim DS1307: and another based on the DS3231: There are two main differences between the ICs on the real-time clock modules, which is the ac ...
Read more

›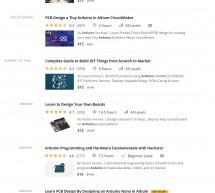 Note: Clicking on any course will take you to the original course site recommended by us, from where you can enroll yourself accordingly. ...
Read more

›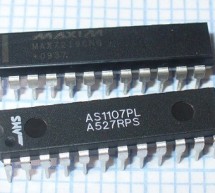 Use the Maxim MAX7219 LED display driver with Arduino in Chapter 56 of our Arduino Tutorials. The first chapter is here, the complete series is detailed here. Update – 4/1/15 – This article is pending a re-write, please refrain from comments and questions until the new version is published.  Introduction Sooner or later Arduino enthusiasts and beginners alike will come across the MAX7219 IC. And for good re ...
Read more

›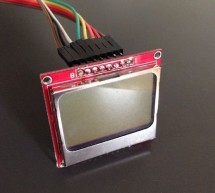 Step 1: Connections First let's connect the Nokia 5110 display. Remember that the LCD runs on 3.3V and although some people have connected it to 5V, it has worked but gave some weird effects, so I suggest connecting to the 3.3V output of the arduino. Next, the LIGHT pin on the LCD. It is the one pin which is controlling whether backlight is on or off. It will be on if the pin is connected through ground and ...
Read more

›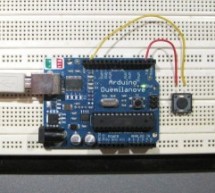 What's simpler and dumber than a button, you ask... I say: behind a button, unexpected things can hide. And within a program that does various things, handling a button can be tricky. The nice thing is that interesting functions can be built with a simple dumb button. This tutorial will address these aspects: wiring and configuring pins, using pull-up/pull-down resistor, deglitching, detecting states versus ...
Read more

›
This is something that almost every maker that is interested in easy electronics should know how to do. It is great for decorating or just experimenting for starters. I am doing this tutorial because I had bought an RGB display from the Maker Shed and it was hard to track down the instructions. First I will teach you how to connect it to the Arduino and then I will show you the code required. This isn't my ...
Read more

›
The Arduino Cellular Shield allows you to make cellular telephone calls, and send text messages. The brains of this shield is the SM5100B which is a robust cellular module capable of performing many of the tasks of most standard cell phones. This shield requires use of a SIM card to connect to a cellular network. The tutorial that follows is a bare bones tutorial for initializing the shield, and both sendin ...
Read more

›
Arduino Video Tutorial 01: Get to know your Tools with Arduino CEO Massimo Banzi Looking to learn the basics of using the Arduino starter board? Well be sure to watch this informative video hosted by Massimo Banzi, one of the Co-Founders of Arduino. The video explains how to build a basic circuit with the Arduino board, and how to use each of the basic components such as LEDs, switches, and resistors. So if ...
Read more

›
Today we are announcing the first of a series of video tutorials in german created in collaboration with our friend Max, founder of MaxTechTV and published on Arduino channel on Youtube. The tutorial of this month explains how to turn your Arduino Esplora into a customized computer gamepad to play any of your videogames. And it's just the beginning to start the real fun of personalizing the controller: what ...
Read more

›