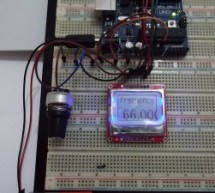 Hi every body . Before  A  3 months Ago , one of my friend ask me to build  a Simple FM transmitter , he Would to transmit An Audio File from computer and PLAY it on any radio channel , By adjust the frequency of receiver  as same as transmitter  frequency I searched on the internet on for this circuit , But I don't find my target . There  were some circuits with many component , or with miss component , so ...
Read more

›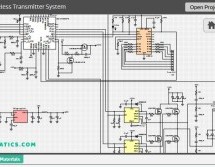 Summary This wireless project is a power transmission system, it works on the principle of magnetic induction. This Wireless Charging system works as the digital switched mode power supply with the transformer, which is separated into two parts: The transformer primary coil is on the transmitter, working as the transmitter coil, and the transformer secondary coil is on the receiver side as the receiver coil ...
Read more

›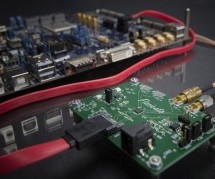 For the first time in history, a prototype radio has been created that is claimed to be completely digital, generating high-frequency radio waves purely through the use of integrated circuits and a set of patented algorithms without using conventional analog radio circuits in any way whatsoever. This breakthrough technology promises to vastly improve the wireless communications capabilities of everything fr ...
Read more

›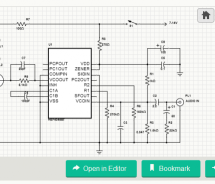 Summary Infrared headphones can be used for listening to music or television cordlessly. The headphones utilize a transmitter that connects with audio cables to the audio source, such as a home entertainment center. The transmitter utilizes light-emitting diodes (LEDs) to direct a focused beam of invisible pulsating light towards a receiver built into the headphone set. The pulsations act as ON/OFF signals ...
Read more

›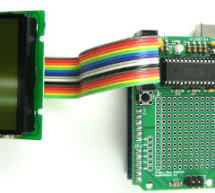 Radio Shield description: The Radio Shield provides AX.25 packet radio send and receive capability, a prototyping area, and an HD44780-compatible LCD interface. Documentation is available at wiki.argentdata.com. Radio Shield specification: Radio Shield pinout: Note: D1 and D0. It is a 4800bps serial device. For more detail: Argent Data Systems Radio Shield ...
Read more

›
OBJECTIVE Cheap Chinese RC toy cars can be had for about 5 Euros in the local market. The wireless brains behind the majority of these cheap RC toys is a pair of very cheap ICs the TX2 and the RX2. Yup, that's what they are called. So this tutorial is focused on the TX2/RX2 based remote controlled toys. I bought one RC toy car a while ago and used the Arduino with an IR sensor to drive it. Then I figured wh ...
Read more

›