The Z-Wave Alliance, an open consortium of leading global companies deploying Z-Wave, was proud to announce iBlinds as the October 2015 winner of its global IoT developer competition. The Problem If you live in a house, or even a multi-room apartment, you know how annoying it is trying to control the blinds on every window. You wake up in a dark room and have to use an artificial light before letting the su ...
Read more

›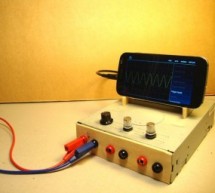 Oscilloscopes and Signal Generators are two essential electronics devices to create and test electronic circuits. Unfortunately, these devices are very expensives for students starting electronics, or makers who want use electronic circuits in their creations just once... The idea of my project is to rethink your smartphone as a portable, powerful and secured platform, able to simulate an oscilloscope and a ...
Read more

›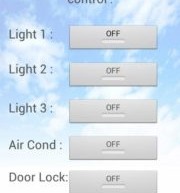 Ever wanted to make your home automated? Wanted to control the lights, fan, and other appliances from your smartphone? Or wanted a tutorial about connected devices and getting started with them? Our DIY Android Home Automation project will show you how to make your home automated using an Android smartphone. This requires no experience with Android programming at all, and a free application is included for ...
Read more

›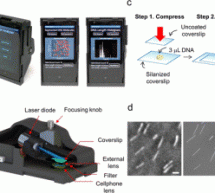 A team of researchers at the University of California, Los Angeles have designed a relatively low-cost smartphone add-on device that turns it into a mobile DNA imaging tool. Techniques using optical microscopy have found numerous applications in biology, chemistry and physics but they require relatively expensive, bulky and complicated instruments that cannot be easily transported outside the lab environmen ...
Read more

›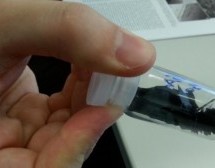 The batteries inside our smartphones and laptops are fighting a losing battle when it comes to keeping these devices juiced up, but researchers from ETH Zurich have discovered a new type of glass material that could make a major difference: vanadate-borate glass. The glass can be used as an electrode material in lithium-ion batteries to almost double the amount of time they last between charges. Scientists ...
Read more

›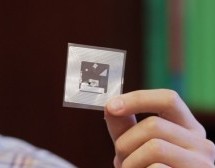 While the stench of rotting food would cause you to stop from chowing down, chances are it became unfit for consumption some time before those funky aromas wafted through your nostrils. Chemists at MIT have been working on a wireless, inexpensive sensor that, among other things, identifies spoiled food early by detecting gases in the air. It then shares its data with a smartphone, potentially alerting users ...
Read more

›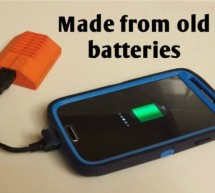 For a long time I've had old back up cell phones taking up space in my desk drawer. I was curious if I could put any of these old phones to some use. I can't just throw them away so I decided to try and re-purpose one of them as a portable charger for my current smart phone. Step 1: Materials Mp1405 5v 1a Lithium Battery Charging Board (Blue board) http://www.amazon.com/gp/product/B00EXGFG42/ref=oh_aui_deta ...
Read more

›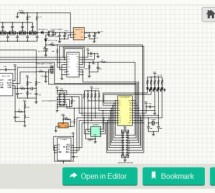 The Smartphone Quick-Jack Solution repurposes the standard 3.5mm stereo audio jack found on most smartphones into a self-powered data channel that makes communication with these smartphones as easy as plugging a headset jack into the audio port. The hardware/software platform is designed for iPhone® and Android® smartphones. This project will make it easy to connect external devices into a phone. It gives s ...
Read more

›
Hi guys, I am Robin, one of the developers of Annikken Andee. Just a few weeks back we were invited to be a part of Arduino Day Singapore 2014. On the day of the event, we showcased a missile-firing lego-crushing smartphone controlled Tank built using our Annikken Andee. It was a big hit with our audience and many of them has enquired on the making of the Tank. We wanted to share our Tank making knowledge t ...
Read more

›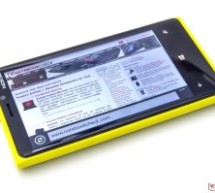 The L3G462A is a low-power 3-axis angular rate sensor. It includes a sensing element and an IC interface able to provide the measured angular rate to the external world through three analog outputs. The sensing element is manufactured using a dedicated micromachining process developed by ST to produce inertial sensors and actuators on silicon wafers. The IC interface is manufactured using a CMOS process tha ...
Read more

›
Description The LM49251 is a fully integrated audio subsystem designed for portable handheld applications such as cellular phones. Part of TI's PowerWise family of products, the LM49251 utilizes a high efficiency class G headphone amplifier topology as well as a high efficiency class D loudspeaker. The headphone amplifiers feature TI's class G ground referenced architecture that creates a ground-refe ...
Read more

›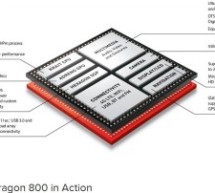 Description The LM49155 is a fully integrated audio subsystem designed for portable handheld applications such as cellular phones. The LM49155 combines a Noise Suppression microphone amplifier, a 1.35W mono class D amplifier with ALC, class AB earpiece driver with AGC, a high efficiency, stereo, ground referenced headphone amplifier with click pop suppression and I 2C modes select and volume control. ...
Read more

›