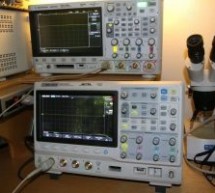 I've had a Siglent SDS1102CML two channel 100 MHz bench scope here for the last two years. I demand a lot from my test equipment so had low expectations when it arrived. After all, how good can a $359 unit be? Turns out, quite a good for the price. I reviewed it here. But the screen is smaller than most modern pro scopes with lower resolution than many would like. And 100 MHz just doesn't cut it for a lot o ...
Read more

›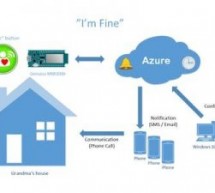 The "I'm Fine" project is about monitoring the well being of especially lonely elderly people, who may not have daily contact to the family. Story I have a complete description of this project on my GitHub repository. You can also go there to read about my project. Project Overview The "I'm Fine" project is about monitoring the wellbeing of especially lonely elderly people, who may not have daily contact to ...
Read more

›
How does a tiny chip time the runners in the Bay to Breakers race? In this article, I take die photos of the RFID chip used to track athletes during the race. Bay to Breakers is the iconic San Francisco race, with tens of thousands of runners (many in costume and some in nothing) running 12km across the city. To determine their race time, each runner wears an identification bib. As you can see below, the ba ...
Read more

›
The simplest model of a battery comprises an ideal voltage source that connects in series with a resistance whose value—often a few milliohms—depends on the battery's electrochemical condition and construction. If you attempt to use an ordinary ac milliohmmeter containing a kilohertz-range ac excitation source to measure a battery's internal resistance, you get erroneous results due to capacitive effects, w ...
Read more

›
So, you're an electronics hobbyist and want a 1GHz* active probe, or a professional and tired of blowing your 2000$+ active probe in sketchy circuits when all you wanted to know are the whereabouts of some RF-signal? Then stay with me!! This Instructable will show you how to build a 1GHz* Fet-based Active Probe, the Fetprobe, for about 10$*, provided you have access to an electronics lab. It is based on an ...
Read more

›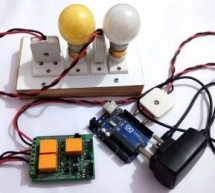 In this DIY project we make a 3-Channel Arduino Relay Shield Circuit for relay based applications. We designed an isolated PCB for 3 relays. By using this Arduino Relay Shield, we can operate 3 AC appliances at a time. We have put a two pin screw terminal blocks (Neutral, NO) for connecting appliances. Here we have provided PCB layout, circuit diagram, and Gerber files so that you can build or directly orde ...
Read more

›
Designing a DC/ DC converter that only consumes micro amps of current at no load can be compared to fueling a muscle car with lighter fluid – you may get it to work, but it won't be easy. High efficiency at full load currents is commonplace in most modern DC/DC converters; however, achieving high efficiency when the load is disabled or disconnected is still a difficult and/or expensive task. Many automotive ...
Read more

›
Arduino-Remote Control Home Automation In this project, we are going to show you how to control home appliances using a TV Remote. This same principle can be applicable in offices and industries as well. The project deals with the automation of four home appliances, like Tube lights, fan, bulbs, and of course TV. To automate them, four relays must be used. The circuit provided below is designed to switch th ...
Read more

›
Most hobbyists and many professionals use Eagle CAD as a daily tool in designing schematics and laying out PCB. I'm going to share with you the most important tips and tricks for using Eagle CAD, which make my work much easier and faster. Tip #1: Keep One Hand on the Keyboard, One on the Mouse I see a lot of friends and colleagues use the mouse as their main tool for routing and selecting tools in the sideb ...
Read more

›
For Project Whack a Mole I need a 32.768kHz crystal oscillator. I found this circuits on the Interwebs and gave it a try: It wouldn't go. I messed about changing component values for while, then decided to actually try to understand the circuit. Now for an oscillator to work, we need an amplifier with a gain of greater than 1, and a phase shift of 360 degrees to get positive feedback. The circuit above is a ...
Read more

›
This one is an interesting one, it's something we've been looking at for a while and figuring out how to solve it. We have sets of speakers and projectors and the users keep losing the remotes, or misplaced/stolen. Usually this wouldn't be a problem, we'll just contact the supplier or manufacturer and order replacements. Except we can't any more. We have a set of Vision AV-1000 wall mounted active speakers, ...
Read more

›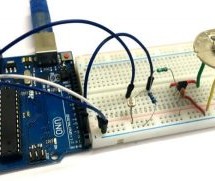 Be a bright spark, lights off till it's dark!" sometimes we forget to turn off the lights and waste electricity and you must have also seen street light turned on in the day. We have already built few circuits on Dark detector where lights turn off automatically if it is bright outside and turns ON if it is dark outside. But this time, in this circuit we are not only turning On and off lights based on light ...
Read more

›