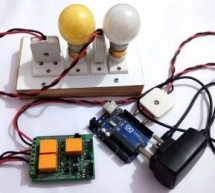 In this DIY project we make a 3-Channel Arduino Relay Shield Circuit for relay based applications. We designed an isolated PCB for 3 relays. By using this Arduino Relay Shield, we can operate 3 AC appliances at a time. We have put a two pin screw terminal blocks (Neutral, NO) for connecting appliances. Here we have provided PCB layout, circuit diagram, and Gerber files so that you can build or directly orde ...
Read more

›
Designing a DC/DC converter that only consumes micro amps of current at no load can be compared to fueling a muscle car with lighter fluid – you may get it to work, but it won't be easy. High efficiency at full load currents is commonplace in most modern DC/DC converters; however, achieving high efficiency when the load is disabled or disconnected is still a difficult and/or expensive task. Many automotive ...
Read more

›
Arduino-Remote Control Home Automation In this project, we are going to show you how to control home appliances using a TV Remote. This same principle can be applicable in offices and industries as well. The project deals with the automation of four home appliances, like Tube lights, fan, bulbs, and of course TV. To automate them, four relays must be used. The circuit provided below is designed to switch th ...
Read more

›
Most hobbyists and many professionals use Eagle CAD as a daily tool in designing schematics and laying out PCB. I'm going to share with you the most important tips and tricks for using Eagle CAD, which make my work much easier and faster. Tip #1: Keep One Hand on the Keyboard, One on the Mouse I see a lot of friends and colleagues use the mouse as their main tool for routing and selecting tools in the sideb ...
Read more

›
For Project Whack a Mole I need a 32.768kHz crystal oscillator. I found this circuits on the Interwebs and gave it a try: It wouldn't go. I messed about changing component values for while, then decided to actually try to understand the circuit. Now for an oscillator to work, we need an amplifier with a gain of greater than 1, and a phase shift of 360 degrees to get positive feedback. The circuit above is a ...
Read more

›
This one is an interesting one, it's something we've been looking at for a while and figuring out how to solve it. We have sets of speakers and projectors and the users keep losing the remotes, or misplaced/stolen. Usually this wouldn't be a problem, we'll just contact the supplier or manufacturer and order replacements. Except we can't any more. We have a set of Vision AV-1000 wall mounted active speakers, ...
Read more

›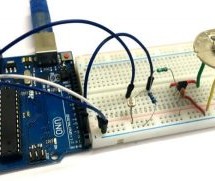 Be a bright spark, lights off till it's dark!" sometimes we forget to turn off the lights and waste electricity and you must have also seen street light turned on in the day. We have already built few circuits on Dark detector where lights turn off automatically if it is bright outside and turns ON if it is dark outside. But this time, in this circuit we are not only turning On and off lights based on light ...
Read more

›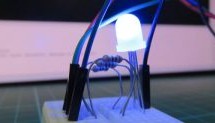 In this project, we will learn how to control the brightness and colour of an RGB LED via I/O ports with PWM output capability, and a touch display sliders. The 4Duino resistive touch display is used as a means for a graphical interface to control the intensity and colour of the RGB LED. RGB LEDs are essentially three different LEDs combined into one to produce various shades of colours. These LEDs have fou ...
Read more

›
Real-world measurement requires the extraction of weak signals from noisy sources. High common-mode voltages are often present even in differential measurements. The usual approach to this problem is to use an op amp or an instrumentation amplifier and then perform some type of lowpass-filtering to reduce the background noise level. The problems with this traditional approach are that a discrete op-amp circ ...
Read more

›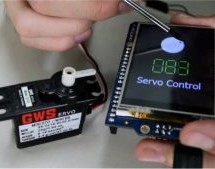 In this project, we will control the angular position of the DC Servo Motor via an I/O port (with PWM output capability) and touch knob. The 4Duino resistive touch display is used as a means for a graphical interface to control the angular positon of the Servo. Servo motor is a very useful device for hobbyists and robot enthusiasts as it allows your project to have moving parts. Servo motors are unique, as ...
Read more

›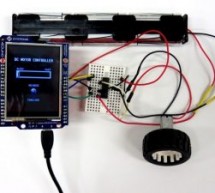 In this project, we will learn how to control the speed and direction of a DC motor via I/O ports with PWM output capability, a L293D quad half-h drivers IC and 4D Workshop widgets. In its simplest form, a DC motor has two wires which is connected to a power supply. Depend on whichever way current flows in the DC motor, this will determine the direction in which the motor will spin. Motors are often used in ...
Read more

›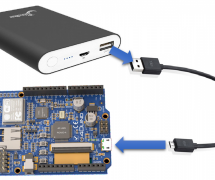 Home Security project is a password oriented security device. This uses 4Duino display as the user interface where the password can be entered. 4Duino is also used as the host device in this project. It handles a buzzer, an ultrasonic sensor, a uCAM-II and a magnetic switch. As a home security device, it sends an alarm to the owner when there is an attempted entrance or any malicious kind of entrance. Initi ...
Read more

›