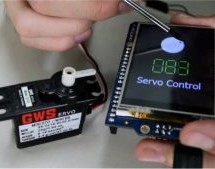 In this project, we will control the angular position of the DC Servo Motor via an I/O port (with PWM output capability) and touch knob. The 4Duino resistive touch display is used as a means for a graphical interface to control the angular positon of the Servo. Servo motor is a very useful device for hobbyists and robot enthusiasts as it allows your project to have moving parts. Servo motors are unique, as ...
Read more

›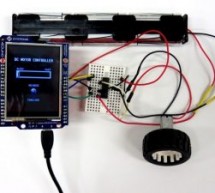 In this project, we will learn how to control the speed and direction of a DC motor via I/O ports with PWM output capability, a L293D quad half-h drivers IC and 4D Workshop widgets. In its simplest form, a DC motor has two wires which is connected to a power supply. Depend on whichever way current flows in the DC motor, this will determine the direction in which the motor will spin. Motors are often used in ...
Read more

›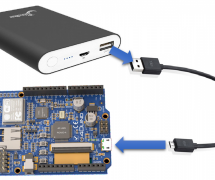 Home Security project is a password oriented security device. This uses 4Duino display as the user interface where the password can be entered. 4Duino is also used as the host device in this project. It handles a buzzer, an ultrasonic sensor, a uCAM-II and a magnetic switch. As a home security device, it sends an alarm to the owner when there is an attempted entrance or any malicious kind of entrance. Initi ...
Read more

›
BEAVERTON, Ore., March 15, 2016 /PRNewswire/ -- Tektronix, Inc., the world's leading manufacturer of oscilloscopes, today introduced the P7700 series of TriMode™ probes for use with Tektronix performance oscilloscopes. Offering up to 20 GHz bandwidth, the new probes ease the challenges designers face when debugging circuits found in the latest mobile and enterprise designs by minimizing probe loading, impro ...
Read more

›
I wanted to probe a PCB at work to see how a ~500MHz differential clock was behaving. My trusty 100MHz oscilloscope was no use, it was too slow to see anything and unfortunately I couldn't quite justify buying a $3k differential probe for my faster scope just for this. There are a bunch of DIY probes to be found on the internet but none that seemed to work really well. But then I thought "how hard can it be ...
Read more

›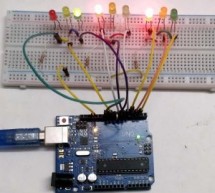 We all know about Arduino. It is one of the most popular open source micro controller board which is highly useful for doing DIY projects. This Arduino based 3-Way Traffic Light Controller is a simple Arduino DIY project which is useful to understand the working of traffic lights which we see around us. We have covered a more simpler version of traffic lights in this traffic light circuit.  Here have demons ...
Read more

›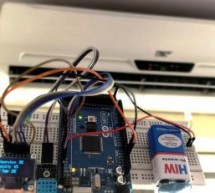 An AC (Air Conditioner) which was once considered to be a luxury item and was only to be found in big hotels, movie halls, restaurants etc... But, now almost everyone has a AC in our home to beat out the summer/winter and those who have it, worry about one common thing. That is their high electricity consumption and chargers due to it.  In this project we are going to make a small Automatic Temperature Cont ...
Read more

›
The Geiger–Müller counter is a relatively simple tool to measure ionizing radiation. To increase sensitivity, construction presented here contains three (instead of one as usually) soviet STS-5 lamps. This is important for measurements of natural sources of (low) radiation like soil, rocks (an article about my trip with Geiger–Müller counter on Śnieżka mountain). Principle of operation of a Geiger–Müller co ...
Read more

›
Have you worked with ready-made 8x8 LED matrix as displays? They come in various sizes and are quite interesting to work with. A large readily available size is around 60mm x 60mm. However, if you are looking for a much larger ready-made LED matrix, you may be out of luck. For this project, we will be building a single color large LED matrix display which is made up of a few large 8x8 LED matrix modules dai ...
Read more

›
Established companies and emerging start-ups are putting a stake in the Internet of Things ground, an opportunity with estimates of 50 billion devices connected by 2020. Standing in the way for many companies is the increasing complexity of technology inside connected devices. Shortened design cycles further fuel pressure felt by designers — the shelf-life of an IoT device is similar to a smart phone, from ...
Read more

›
When S/PDIF became available in the Teensy Audio Library I thought this might be the solution to ground loop problems I'd been having when interfacing projects to my PC. However, I quickly realized I didn't have any sound cards with an S/PDIF interface. In the belief that I'd rather build than buy I decided to update one of my previous projects, a PCM2904 based sound card, to include an S/PDIF interface. Th ...
Read more

›
A friend has approached me regarding his solar project. He wants to install a solar panel together with a battery and an inverter in order to have power at his allotment garden. He had looked at a hobbyist project where an arduino was used to build a MPPT (maximum point of power tracking) charge controller. I took a look at the design, liked a lot of what I saw and decided to build something similar. The ba ...
Read more

›