In this project we are going to establish a wireless communication between two ESPs and send data from three sensors to an Excel spreadsheet. This tutorial shows a wireless weather station with data logging that you can implement in your home. Before you continue reading this project, please complete the following tutorials:  How to get started with the ESP8266 How to make two ESP8266 talk How to flash your ...
Read more

›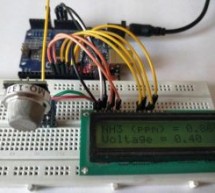 Right from the time of industrial age, we mankind have been rapidly developing. With every progress we also pollute our environment and eventually degrading it. Now global warming is an alarming threat and even the air that we breathe are getting critical. So air quality monitoring has also started to gain importance. So in this article we will learn how to use any MQ series gas sensor with Arduino and show ...
Read more

›
Story We (most of us) really like Arduino because it's possible to make cheap clones, lots of libraries, examples, forum support and community out there. Outside Arduino world, I like Cypress PSoC for some of its cool features like Graphical IDE, APIs, great features and understandable documentation. I have bunch of PSoC® 4 CY8CKIT-049 4xxx Prototyping Kits. The first half of this kit has CY7C65211 device, ...
Read more

›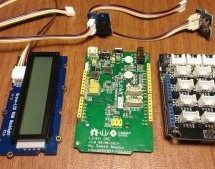 Kids just aren't huge fans of brushing their teeth. Not only are they not huge fans, they also are pretty bad at it. Teaching a young kid to brush their teeth is really hard. I created a little contraption that not only times them to make sure they brush for an entire two minutes, but also tells them what part of their mouth they should be brushing! Now kids can't claim they didn't know what to do, since th ...
Read more

›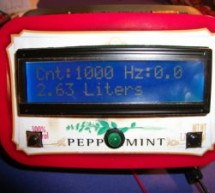 Overview This project was done for a Friend Of a Friend. He needs to monitor water flow rate and quantity for his solar heating projects. He is mainly interested in this two inch sensor but also sent along a small plastic hose bib type similar to the Adafruit 828. Both of these sensors are turbine types, water flow spins a plastic wheel which magnetically triggers a pulse output proportional to the speed at ...
Read more

›
I came pretty close to calling this one "Magnets, How do they work?" But I thought that might confuse more than it would amuse. All jokes aside, hall effect sensors are pretty cool, and also pretty simple to use, but there are a few types you may not know about and I figured it would be a good time to introduce them incase your next project was In need of sensing some magnetic forces. If you don't know, a h ...
Read more

›
In past tutorials, we have covered temperature, color, time, direction, but never distance or proximity. I think I strayed away from this because most of the lower cost proximity sensors are pretty drop-dead-simple to use and thought it might not be that useful. But the time has come, I'm writing about some distance/proximity sensors. While using them is technically simple, I have 3 pretty different sensors ...
Read more

›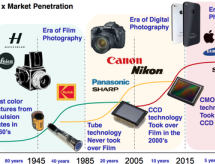 PORTLAND, Ore. — Complementary metal oxide semiconductor (CMOS) imaging chips are becoming the industry's leader in advanced process technology — instead of the traditional leaders (processors and memory) — thanks to strong demand for CMOS imaging chips in everything from smartphones to tablets to medical equipment and automobiles. Apparently, now the innovation surpasses Moore's Law, says analyst firm Yole ...
Read more

›
Note: When referring to Arduino below, this works in the same way on the emonTx which is arduino-based. The DS18B20 is a small thermometer with a built in 12bit ADC; it can be easily connected to Arduino digital input. The sensor communicates over a one-wire bus and requires little in the way of additional components. The sensors have a quoted accuracy of +/-0.5 deg C in the range -10 deg C to +85 deg C. Ha ...
Read more

›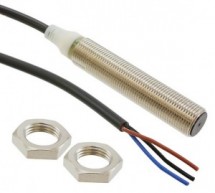 Proximity sensors working on an induction principle are able to detect ferrous and non-ferrous metals very reliably. For those of you, who already work in this field, there´s everything clear for you probably and you know well, that induction sensors are literally one of the keystones for an industrial automation. For all of you, who´re not familiar with these important components yet, we bring this short d ...
Read more

›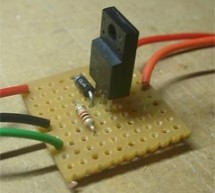 John has been working to recover components from old power supplies and available trash electronics, in order to build controllers to power stepper motors and other mechanisms for the FabLab. Intro The Arduino microcontroller board is able to supply a current of 40mA from its output connections. These digital outputs are fixed at 5V "ON" or 0V "OFF". This is adequate for working with LEDs but devices such a ...
Read more

›
Our sensor technology is ideally suited for any project requiring very compact, low power, high performance distance measurement sensors, such as drones, robots, or unmanned vehicles. PulsedLight's novel signal processing technology enables us to offer a low-cost optical distance measurement solution with performance comparable to systems costing hundreds of dollars. "PulsedLight takes distance range findin ...
Read more

›