This project is about a simple humidity sensor based on 8051 microcontroller. Humidity sensor is also called hygrometer. This circuit can sense relative humidity (RH)  from 20% to 95% at an accuracy of 5%. The humidity information is displayed on a 16×2 LCD display. A relay is also provided which is set to be active when the humidity crosses a certain trip point. The circuit is mains operated and it is very ...
Read more

›
The latest addition to STMicroelectronics' portfolio of environmental sensors, the UVIS25 provides a direct digital output of UVI (ultraviolet index)—the international measurement of the strength of ultraviolet radiation, primarily from the sun, at a given place and time. Aimed at wearable devices, smart-phone, and tablet applications, the UVIS25 is sensitive to UV waves in the 200-nm to 400-nm range. This ...
Read more

›
Some time ago I came across a new chip from TI, the HDC1000. It's a temperature and humidity sensor with I2C interface and requires little to no additional components. It comes in an 8BGA package: we can all agree it's pretty small. Some of the peculiar characteristics of this chip are that it has a DRDYn pin which goes low any time there is a new reading from the chip (so you can precisely time your reques ...
Read more

›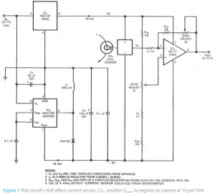 The Fig 1 circuit uses a Hall-effect sensor, consisting of an IC that resides in a small gap in a flux-collector toroid, to measure dc current in the range of 0 to 40A. You wrap the current-carrying wire through the toroid; the Hall voltage VH is then linearly proportional to the current (I). The current drain from VB is less than 30 mA. o monitor an automobile alternator's output current, for example, conn ...
Read more

›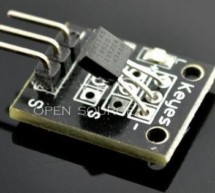 Electronic Brick, Waterproof and other Versions NOTE: There are different-appearing versions but they work the same. This is an electronic thermometer which has high accuracy over a wide range (accurate to ±0.5°C over the range of -10°C to +85°C) (Workable from -55°C to +125°C). You can locate these thermometer chips up to 100M away from your Arduino. Shorter cables can be just 2 wires. NOTE: There must be ...
Read more

›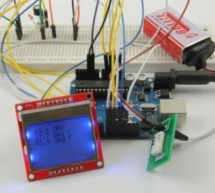 Temperature and humidity measurement are always a nice addition to hobbyist projects. In my previous post, I've discussed the DHT11 sensor, which is capable of measuring both temperature and humidity. They are digital sensor and provide calibrated outputs with temperature and relative humidity. I've also demonstrated how to interface with Arduino and display it on 1602 LCD. Unlike DHT series, HSM -20G is an ...
Read more

›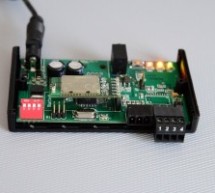 Based on 1.1-µm pixel technology, the AR1335 CMOS image sensor from ON Semiconductor provides 18% better sensitivity than previous-generation devices, along with increased quantum efficiency and linear well capacity to enable near-digital still-camera quality and low-light imaging on smart-phone cameras. The sensor's pixel and color filter processing increase sensitivity, allowing more light to be captured ...
Read more

›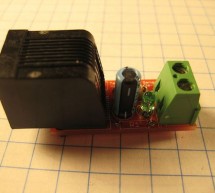 Overview This board allows you to use a thermistor to measure the temperature of something. It is designed to be used to measure things in the range of 100C - 300C, but with the proper calibration and resistors, it can be adapted to any temperature range you need (under 300C). If you need something that can measure temperatures above 300C, you should look into the Thermocouple Sensor. You'll need a solderin ...
Read more

›
This article is about interfacing  pressure sensor to arduino. The pressure sensor used here is SPD005G from Smartec . SPD (Smart Pressure Device) is a series of silicon based pressure sensors suitable for industrial as well as house hold applications. These sensors are generally available in plastic inline or dual inline packaging. SPD sensors are generally available in two operation modes namely gauge typ ...
Read more

›
The BME680 from Bosch Sensortec is the world's first environmental sensor combining pressure, humidity, temperature, and indoor air quality in a single 3×3mm2 package. The new IC enables mobile devices and wearables to monitor indoor air quality measurement in a low power, small footprint package. The level of integration is what makes this solution so attractive as well as Bosch's capabilities with softwar ...
Read more

›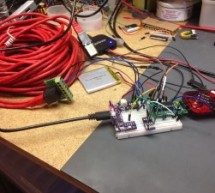 I came across a stash of iButton T-sense 1-wire sensors.. so I grabbed a couple and decided to check out 1-wire. Maxim makes a 1-wire device called the DS18B20. It's a 9-12 bit temperature sensor with the possibility of being powered by parasitic power from the data line. This cuts the signal path down to a single DQ line and a return. A company called iButtonLink produces a nice little wrapper around this ...
Read more

›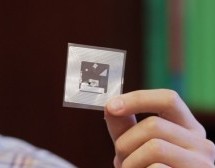 While the stench of rotting food would cause you to stop from chowing down, chances are it became unfit for consumption some time before those funky aromas wafted through your nostrils. Chemists at MIT have been working on a wireless, inexpensive sensor that, among other things, identifies spoiled food early by detecting gases in the air. It then shares its data with a smartphone, potentially alerting users ...
Read more

›