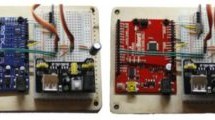 The Bosch BNO055 combines tri-axis accelerometers, gyroscopes, and magnetometers to provide orientation to users. About the Sensor The BNO055 uses three triple-axis sensors to simultaneously measure tangential acceleration (via an accelerometer), rotational acceleration (via a gyroscope), and the strength of the local magnetic field (via a magnetometer). Data can then be either sent to an external microproc ...
Read more

›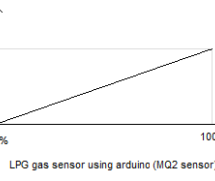 LPG sensor using arduino with alarm and cutoff. A simple LPG sensor using arduino is shown in this article. This circuit indicates the amount of LPG in the air. The circuit  sounds an alarm and trips a relay  when the concentration is above a predetermined level. MQ2 is the gas sensor used in this project. MQ2 is an SnO2 based gas sensor which can sense gases like methane, propane, butane, alcohol, smoke, h ...
Read more

›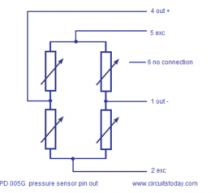 This article is about interfacing  pressure sensor to arduino. The pressure sensor used here is SPD005G from Smartec . SPD (Smart Pressure Device) is a series of silicon based pressure sensors suitable for industrial as well as house hold applications. These sensors are generally available in plastic inline or dual inline packaging. SPD sensors are generally available in two operation modes namely gauge typ ...
Read more

›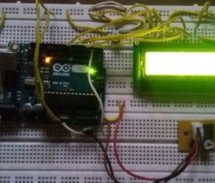 People  or Visitor counters are pretty famous embedded application that was widely used in places like theaters, malls, Transport stations and so. High end counters uses sophisticated hardware to do the process of counting. Today we are about to see building of simple Visitor counter project using Arduino which uses IR as a tool for sensing people. This project can also be used to count objects as well prov ...
Read more

›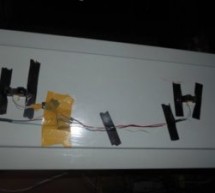 Infrared (IR) sensors are normally used to measure distances, but they can also be used to detect objects. By connecting a couple of IR sensors to an Arduino, you can make an intruder alarm. Overview Infrared (IR) sensors are normally used to estimate the distance of an object, but you can also use them to detect the presence of objects. IR sensors consist of an IR transmitter and and IR receiver. The trans ...
Read more

›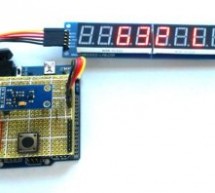 A light meter is a device that measures the intensity of light. It finds applications in schools, hospitals, production areas, passageways and more to measure and maintain proper lighting levels. It is often used by photographers to determine the proper exposure for a photograph. Today we are going to build a simple light meter using an Arduino board and a BH1750 digital light sensor. The measured lighting ...
Read more

›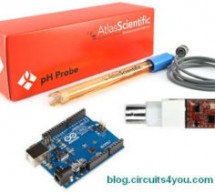 In this project, step by step tutorial we are discussing about how to interface pH sensor with Arduino. In chemistry, pH is the negative log of the activity of the hydrogen ion in an aqueous solution. Solutions with a pH less than 7 are said to be acidic and solutions with a pH greater than 7 are basic or alkaline. Pure water has a pH of 7. Contrary to popular belief, this value can extend past 0 or 14 for ...
Read more

›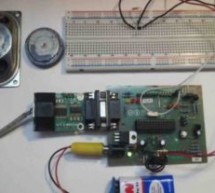 Have you ever wanted to make a project that involved contact-less sensing? For example: to detect a door closing, to count the number of revolutions of a wheel, or make a speedometer? Then this Arduino Hall Effect sensor tutorial is for you! This project uses a Hall Effect sensor to detect the presence of a magnet. Whenever a magnet moves past this sensor, it can detect it. This sensor can be used to do a l ...
Read more

›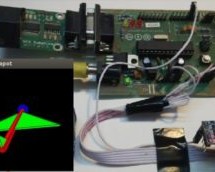 In this post, I will be reviewing a few basic IMU (Inertia Measurement Unit) sensors that are compatible Arduino. I will also give a short tutorial for interfacing an Arduino with the best IMU sensor available. IMU sensors like the MPU 6050 are used in self-balancing robots, UAVs, smartphones, and more. IMU sensors are one of the most common types of sensors used today in all kinds of electronic gadgets. IM ...
Read more

›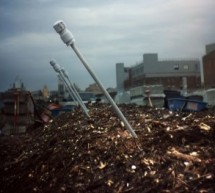 Introduction This is a tutorial on building a Compost Temperature monitoring system. It details how to build a web connected wireless sensor network and shows one possible way it could be constructed. A Medium level of knowledge and skills are required. Basic knowledge of soldering and breadboarding will be very useful. I will assume that you know enough Arduino code to understand what a Function is, how a ...
Read more

›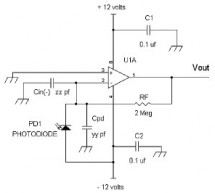 In some JFET op amps such as the AD743, the input capacitance is in the order of 18 to 20 pF. In comparison, with an LSK489 dual FET, the input capacitance is in the order of 3 pF, which will be suitable for low noise photodiode applications. In this section we will see why it is important to have low equivalent input noise and low input capacitance in a photodiode preamp. A simple photodiode is shown in Fi ...
Read more

›
Ultrasonic sensors are great tools to measure distance without actual contact and used at several places like water level measurement, distance measurement etc. This is an efficient way to measure small distances precisely. In this project we have used an Ultrasonic Sensor to determine the distance of an obstacle from the sensor. Basic principal of ultrasonic distance measurement is based on ECHO. When soun ...
Read more

›