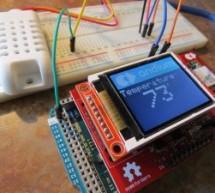 Get connected to Adafruit IO using MQTT! This project explains how to stream DHT22 temp data to Adafruit IO's dashboard! Motivation Have you heard? Adafruit offers this great free tool to visualize your Arduino's data in the cloud! Not only is it super easy to use, but it's free! Although Adafruit refers to it's current release as beta, we've had great success pairing it with anduino to create some interest ...
Read more

›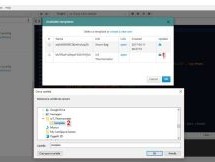 How to develop a simple but powerful IoT thermometer using a Zerynth-powered single-board MCU and the Zerynth App. Story The Zerynth App Zerynth App is a mobile application for Android and iOS that allows fast prototyping of graphical interfaces for your IoT projects. With Zerynth App you can turn any mobile into the controller and display for smart objects and IoT systems! In particular, you can manage and ...
Read more

›
We have been having some condensation and mould issues in our apartment recently due to, I think, the humidity levels. Our property is relatively newly built and, as such, has very good insulation properties (double glazed windows etc.). The side effect of this is that there is very little ventilation and therefore humidity rises over a period of time and water then condensates on windows causing puddles on ...
Read more

›
We're pretty good at maintaining our code base, not so much at maintaining our office plants. We use Arduino to keep our plants alive. Motivation Here at Andium, we're super excited to have finally moved into our new office space. We've been decking it out with walls covered in whiteboards, new shiny tech, and all the comforts of home. It especially started to feel like home when we placed a handful of thes ...
Read more

›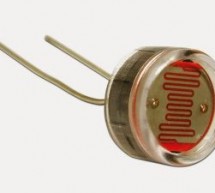 Hello guys, i want to sharing about my simulation project. This is about microcontroller with LDR sensor and LED. I will create this automatic lighting project with Arduino and Proteus 8. You must remember that this is just a simulation project. If you want to realize it , it is much better. It's so simple and easy , you just need this components below 1. Light Dependent Resistor (LDR) Light Dependent Resis ...
Read more

›
Researchers at TU/e have developed a very tiny wireless temperature sensor that is powered in a very special way: from the radio waves that are part of the sensor's wireless network. This means that the sensor needs not even a single wire, nor a battery that would have to be replaced. The arrival of such sensors is an important development on route towards smart buildings, for instance. But the applications ...
Read more

›
ESP8266 modules are great low cost stand alone controllers with built in Wi-Fi, and I already made a simple Blink instructable with ESP8266 NodeMCU module. The advantage of the ESP8266 over Arduino and other controllers is the builtin Wi-Fi. In this Instructable I will show you how with the help of Visuino you can use two ESP8266 modules to make a remote LCD Display for Temperature and Humidity DHT11 sensor ...
Read more

›
This Instructable documents how to create a simple heart rate monitor using Photoplethysmography with an IR phototransistor via transmissive absorption using the Arduino to process the pulsatile data and display live results via a TFT screen. To use the source code and create the necessary circuitry you will need a reasonable grasp of electronics, knowledge of the Arduino, a DMM and some patience. The desig ...
Read more

›
In this project, we are going to make a temperature and relative humidity data logger. Arduino is the brain of this project. DHT22 sensor is used for sensing temperature and relative humidity. Arduino Uno is programmed to read temperature, humidity values from DHT22 sensor and save it to a file in an SD Card. So whenever required we can take the SD Card for viewing data. Here we will take data from SD card ...
Read more

›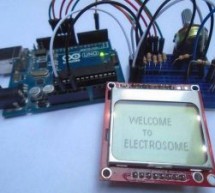 In this project, we are going to make a Digital Thermometer using Arduino Uno. We will use DS18B20 temperature sensor to sense the temperature and Nokia 5110 LCD to display it. DS18B20 is a 1-Wire digital temperature sensor manufactured by Maxim Integrated and is capable of reporting degree celsius with 9 ~ 12 bit precision. Components Required Arduino Uno DS18B20 Temperature Sensor Nokia 5110 LCD 1KΩ Poten ...
Read more

›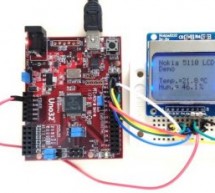 In Tutorial 4, we learnt interfacing an HD44780-based LCD to a chipKIT board for displaying alphanumeric output. Today, we will see how to connect a NOKIA 5110 graphical LCD (used in Nokia 5110 cell phones), which is a 84×48 pixel monochrome display of about 1.5″ diagonal in size. The display can be used for graphics, text, and bitmaps. Theory Nokia 5110 LCD was used in Nokia's popular 5110 and 3310 model c ...
Read more

›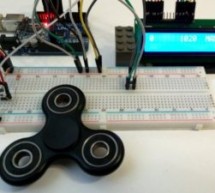 Hi everyone! This is my next project, Fidget Spinner RPM Counter or Arduino Tachometer with Hall-Effect Sensor. 1: Requirements Parts Required: Fidget Spinner neodyimium magnet Arduino Uno LED + resistor 220 Ohm Hall-Effect Sensor - a3144 resistor 10 k Wires Breadboard LCD 1602 2: Hall-Effect Sensor Using Hall-Effect Sensor we can measure the speed of rotation. I used Hall-Effect Sensor - a3144. RPM (Revolu ...
Read more

›