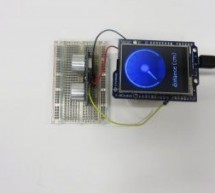 In this project we will measure the distance of the nearby object using TS601-01 Ultrasonic sensor and 4Duino. An ultrasonic sensor has a transmitter (sends ultrasonic signals) and a receiver (receives the ultrasonic signal after it bounced off nearby object). The sensor estimates the distance of the object by transmitting a signal and determining how long the signal took to come back.  Ultrasonic Sensor ha ...
Read more

›
In this project, we will use several ultrasonic sensors to create a robot car with obstacle detection feature. The sensors will help us estimate the distance of the car from the nearby obstacles. Thus allowing us to create routines that we can execute when the car is about to hit the obstacle while moving. If you want to know more on how an ultrasonic sensor work, please refer to 4Duino Ultrasonic Sensor pr ...
Read more

›
The BMP180 is a new generation digital barometric pressure and temperature sensor from Bosch Sensortec. In this tutorial, we will briefly review this device and describe how to interface it with an Arduino Uno board for measuring the surrounding temperature and pressure. We will also discuss about retrieving the sensor altitude from its pressure readings. Experiment setup Bosch Sensortag's BMP180 is an ultr ...
Read more

›
Beekeeping (or apiculture, from Latin: apis "bee") is the maintenance of honey bee colonies, commonly in hives, by humans. Things used in this project Story Beekeeping (or apiculture, from Latin: apis "bee") is the maintenance of honey bee colonies, commonly in hives, by humans. A beekeeper (or apiarist) keeps bees in order to collect their honey and other products that the hive produces (including beeswax, ...
Read more

›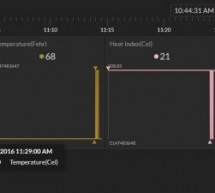 This demonstrates how to use your Arduino MKR1000 to connect to InitialState.com to produce colorful visualizations of your sensor data. Things used in this project Story This tutorial will explain how to upload sensor data from the ubiquitous DHT sensor, attached to the Arduino MKR1000 WiFi device, to the Initial State website. Initial State is a website similar to ThingSpeak.com (see my other tutorial on ...
Read more

›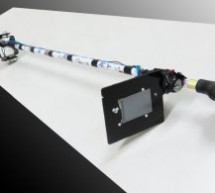 Blind Assistance is a project designed to help visually impaired people detecting obstacles in their way. It uses 4Duino, three ultrasonic sensors, one vibration motor and an LED. These components are attached to a walking stick. Blind Assistance alarms the user if there's an obstacle in his way. These obstacles are detected using an Ultrasonic Sensor. It is able to measure distances from 2cm to 400cm. Ultr ...
Read more

›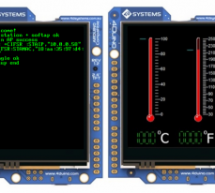 In this project we will quickly create a 'temperature monitor' that measures the ambient temperature of a room or an outdoor space. The temperature is measured by TMP35 temperature sensor and is displayed on the 4Duino screen. The data is also sent to Thingspeak IoT platform which enables data logging over a period of time. How it works Components 4Duino TMP 35 Temperature sensor Bread Board Jumper cables µ ...
Read more

›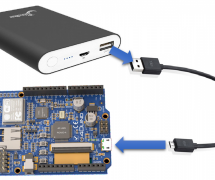 Home Security project is a password oriented security device. This uses 4Duino display as the user interface where the password can be entered. 4Duino is also used as the host device in this project. It handles a buzzer, an ultrasonic sensor, a uCAM-II and a magnetic switch. As a home security device, it sends an alarm to the owner when there is an attempted entrance or any malicious kind of entrance. Initi ...
Read more

›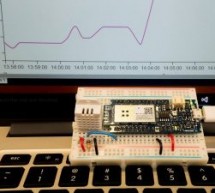 Send temperature and humidity data from an Arduino MKR1000 to Microsoft Azure. Things used in this project Story Paul DeCarlo has a great article on sending weather data from a Particle Photon to Microsoft Azure. I wanted to duplicate this with the new Arduino MKR1000. The Photon uses a webhook to send data from the Particle cloud to Azure. Since the MKR1000 supports HTTPS, data can be sent directly to Azur ...
Read more

›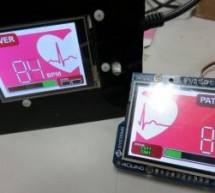 The Wireless Pulse-Rate monitor is a conceptual project made for hospitals and clinics, its main function is to minimise the time that nurses or doctors need to visit each patient in a hospital. Usually, Doctors and nurses visit each patient to check vital signs, by using this project, they can monitor the patient's vital signs even without visiting them, and this also allows them to remotely monitor the pa ...
Read more

›
Security has always been a major concern for all of us and there are many Hi tech and IoT based security and surveillance system are available in the market. Intruder or Burglar Alarm is one of the classic and popular project among the Electronics students and hobbyists. We have also built many Burglar Alarms based on various technologies: Laser Security Alarm Circuit IR Based Security Alarm Burglar Alarm u ...
Read more

›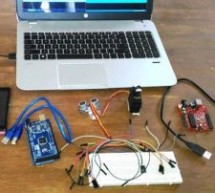 This is an interesting project in which we explore the power of an Arduino and Android to create a Surveillance device which uses Arduino and Ultra Sonic Sensor to broadcast the information to a mobile application (Android) using Bluetooth. Safety and Security has been our primary concern since ages. Installing a security camera that has night mode with tilt and pan option will burn a big hole on our pocket ...
Read more

›