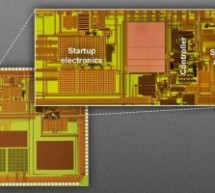 The latest buzz in the information technology industry regards "the Internet of things"—the idea that vehicles, appliances, civil-engineering structures, manufacturing equipment, and even livestock would have their own embedded sensors that report information directly to networked servers, aiding with maintenance and the coordination of tasks. Realizing that vision, however, will require extremely low-power ...
Read more

›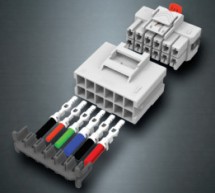 Universal connectors for interconnection of leads (wire-to-wire) as well as leads to a PCB (wire-to-board) are necessary every day and practically everywhere. In industrial applications we usually need various connectors. "Various" usually means almost uncountable amount of types, that´s why it´s usually a big advantage if it´s possible the same connector for several applications. This "versatility" is cons ...
Read more

›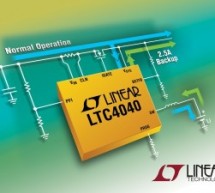 Features Step-Up Backup Supply and Step-Down Battery Charger 6.5A Switches for 2.5A Backup from 3.2V Battery Input Current Limit Prioritizes Load Over Charge Current Input Disconnect Switch Isolates Input During Backup Automatic Seamless Switch-Over to Backup Mode Input Power Loss Indicator System Power Loss Indicator Pin Selectable Battery: Li-Ion (3.95V/4.0V/4.05V/4.1V) or LiFePO4 (3.45V/3.5V/3.55V/3.6V) ...
Read more

›
DoE 2016 is a known term naming stringent regulations established by DoE (department of energy USA) valid from year 2016. Among other things it brings a requirement for a standby power consumption of small adapters to be below 0.1W. In Europe we have here a limit of 0.5W for majority of small adapters, but even here can be expected toughening in the nearest years. That´s why German company Friwo as a long-t ...
Read more

›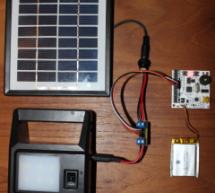 It's undeniable that South Africa is experiencing a critical electricity crisis. On the positive side, it's forcing us to conserve and consider alternative sources of energy. My mom sponsored our household with a cheap Chinese solar panel with battery pack and LED lights to use during load shedding (we live in Cape Town zone 6 and you can find the schedule here). This made me wonder: how much solar power do ...
Read more

›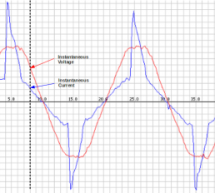 Instantaneous Voltage and current As the name suggests, AC Voltage and current continually alternate. If we draw a picture of the voltage and current waveform over time, it will look something like the image below. Depending on the type of load consuming power, the current waveform - blue in the diagram below - is what you get if you look at a typical laptop computer power supply. (There's an incandescent l ...
Read more

›
LAPIS Semiconductor, a ROHM Group Company, has recently announced the development of a low power microcontroller that integrates an 8bit low power MCU core, speech synthesis circuit, high efficiency Class D speaker amp, non-volatile memory, and oscillator circuit on a single chip, making audio playback possible by simply connecting to a speaker. The ML610Q304 also provides hardware-based audio playback oper ...
Read more

›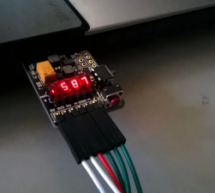 The adjustable power supply is an absolutely vital piece of equipment for any electronics engineer or hobbyist. However in the vast majority of cases the needs presented towards a lab power supply are quite relaxed and usually within the low voltage range. With the modern component base the current consumption is usually also very low, and in a number of cases a large and fancy (and of course expensive) lab ...
Read more

›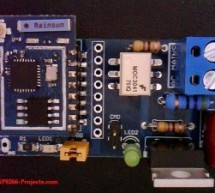 Because of the high interest in the subject, a new dedicated Dev Board has been born:  MPSMv2, a small ESP8266 DevBoard with integrated MAINS Power Switch! Yes, it's finally here, arrived safely from the PCB factory and you can see it below. I know a lot of you are waiting it already, but please be patient few more days. None of the already requested ones will leave the premises without a proper 24 hour tes ...
Read more

›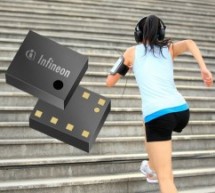 Munich, Germany – February 26, 2015 – Infineon Technologies AG (FSE: IFX / OTCQX: IFNNY) has launched an ultra-high ±5cm resolution, miniature MEMS (Micro Electro Mechanical Systems) pressure sensor for use in mobile and wearable gadgets and IoT (Internet of Things) devices. The DPS310 is a low-power digital barometric pressure sensor that enables the development of new and enhanced navigation, location, we ...
Read more

›
Up until now, we have talked about working with a lot of low-power devices. Sensors, LEDs, ICs, and the like are all capable of being powered directly from your Arduino, but as many awesome 5 and 3.3v components as there are, eventually you will find yourself holding a 12v solenoid, motor, or light and wondering "How the heck am I supposed to control this from my Arduino?" Well today we are going to talk ab ...
Read more

›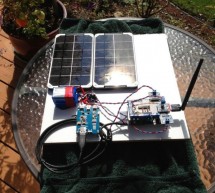 Ever wanted to build your own Solar Powered Raspberry Pi or Arduino system?   SunAir and SunAirPlus are 3rd Generation Solar Charging and Sun Tracking Boards designed by Dr. John C. Shovic at SwitchDoc Labs. You can use this board to power your projects and add a servo or stepper motor to allow it to track the sun using photoresistors to generate even more power! It incorporates a number of outstanding feat ...
Read more

›