The adjustable power supply is an absolutely vital piece of equipment for any electronics engineer or hobbyist. However in the vast majority of cases the needs presented towards a lab power supply are quite relaxed and usually within the low voltage range. With the modern component base the current consumption is usually also very low, and in a number of cases a large and fancy (and of course expensive) lab ...
Read more

›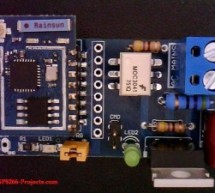 Because of the high interest in the subject, a new dedicated Dev Board has been born:  MPSMv2, a small ESP8266 DevBoard with integrated MAINS Power Switch! Yes, it's finally here, arrived safely from the PCB factory and you can see it below. I know a lot of you are waiting it already, but please be patient few more days. None of the already requested ones will leave the premises without a proper 24 hour tes ...
Read more

›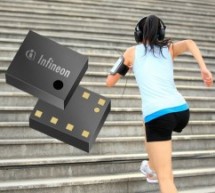 Munich, Germany – February 26, 2015 – Infineon Technologies AG (FSE: IFX / OTCQX: IFNNY) has launched an ultra-high ±5cm resolution, miniature MEMS (Micro Electro Mechanical Systems) pressure sensor for use in mobile and wearable gadgets and IoT (Internet of Things) devices. The DPS310 is a low-power digital barometric pressure sensor that enables the development of new and enhanced navigation, location, we ...
Read more

›
Up until now, we have talked about working with a lot of low-power devices. Sensors, LEDs, ICs, and the like are all capable of being powered directly from your Arduino, but as many awesome 5 and 3.3v components as there are, eventually you will find yourself holding a 12v solenoid, motor, or light and wondering "How the heck am I supposed to control this from my Arduino?" Well today we are going to talk ab ...
Read more

›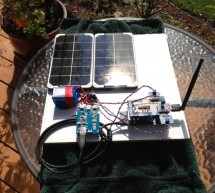 Ever wanted to build your own Solar Powered Raspberry Pi or Arduino system?   SunAir and SunAirPlus are 3rd Generation Solar Charging and Sun Tracking Boards designed by Dr. John C. Shovic at SwitchDoc Labs. You can use this board to power your projects and add a servo or stepper motor to allow it to track the sun using photoresistors to generate even more power! It incorporates a number of outstanding feat ...
Read more

›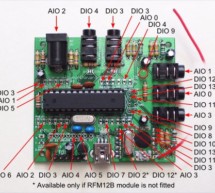 As mentioned on the Contents page, two different hardware platforms have been successfully used to support Mk2 PV Routers. [Update at 7/3/14:  Since writing this article, I have developed a new hardware platform which has been specifically designed  for this product.  The main board has an integral power supply and RF module, and there is a display to show how much surplus energy has been diverted each day. ...
Read more

›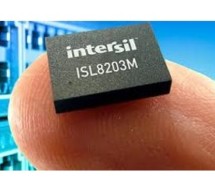 Encapsulated in a tiny 9.0×6.5×1.83-mm QFN package, the ISL8203M step-down DC/DC power module from Intersil furnishes an adjustable output voltage between 0.8 V to 5 V to allow designers to use one device to build a single 6-A or dual 3-A output power supply. The ISL8203M simplifies power-supply design for FPGAs, ASICs, microprocessors, DSPs, and other point-of-load conversions in communications, test and m ...
Read more

›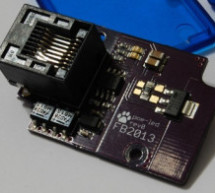 The TPS2378 is an IEEE802.3at (Power over Ethernet) Powered Device controller, featuring internal pass MOSFET for loads up to 25.5W, Type 1 (a.k.a. 802.3af) compatibility and auxiliary power source support. The IC is normally used together with a DC-DC step down regulator to power a network device (the PD) from a PoE compliant switch or injector (the PSE). A proper 802.3at device requires an isolated power ...
Read more

›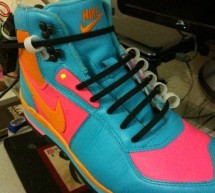 Also, check out Power Laces: Version 2.0 Why wait until 2015? Inspired by 'Back to The Future II', this project is less 'Practical' than 'Proof of Concept', but hopefully it'll tide you over until Nike comes out with something more polished. This was also the first time I worked with an Arduino microcontroller, and I wanted to get some experience with the little guy. Operation is quite simple- step into the ...
Read more

›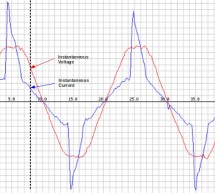 Instantaneous Voltage and current AC Voltage and current continually alternate, as the name suggests, if we draw a picture of the voltage and current waveform over time, it will look something like the image below (depending on what's using power - the current waveform - blue in the diagram below - is what you get if you look at a typical laptop power supply. There's an incandescent light bulb in there as w ...
Read more

›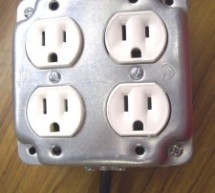 This Instructable shows you how to build a four-gang outlet box in which each outlet is controlled via an Arduino (or any other TTL level signals). It differs from the other relay boxes in that it uses no circuit boards and has very few parts (one chip and 4 relays). Step 1: Assemble Materials/Review Plan Tools Needed: Needle Nose Pliers Wire Cutters and strippers Screw driver Soldering Iron Multimeter Mate ...
Read more

›
Cree has introduced a multi-die 500 lm (80CRI, 3,000K) surface-mount lighting LED, aiming to compete against multiple single-die medium-power LEDs in automated luminaire manufacture. The idea is analogous to the way bolt-down multi-die chip-on-board modules (CoBs) are taking-on single-die LED boards in manual assembly lighting manufacture. Named MH-B, the new LED "combines the reliability and manufacturabil ...
Read more

›