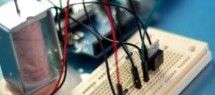 Up until now, we have talked about working with a lot of low-power devices. Sensors, LEDs, ICs, and the like are all capable of being powered directly from your Arduino, but as many awesome 5 and 3.3v components as there are, eventually you will find yourself holding a 12v solenoid, motor, or light and wondering "How the heck am I supposed to control this from my Arduino?" Well today we are going to talk ab ...
Read more

›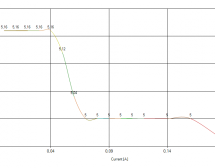 USB Power supply Active Load Tester or short PAL Tester is unit designed for testing the quality of the power supplies. Idea was to create low-cost, precise device for simultaneous measurement of Voltage and Current drawn from the device under test. This is one of my weekend projects that I have decided to release to the public. All source files can be found on projects GitHub page. Device Features: Open So ...
Read more

›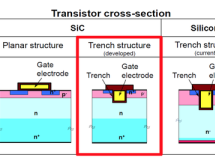 PORTLAND, Ore.—Today Yole Development predicted that power transistors would radically shift from silicon wafers to silicon carbide (SiC) and gallium nitride (GaN) substrates—to achieve higher power in smaller spaces, according to its GaN and SiC Devices for Power Electronics Applications report. One of the big drivers behind the shift is the electric vehicle (EV) and hybrid electric vehicle (HEV) industrie ...
Read more

›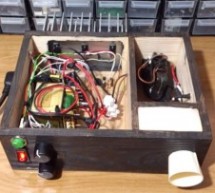 DISCLAIMER: This is an extremely dangerous project, and it should only be attempted by people with experience in electronics, and specifically, High Voltage. If it's your first time seek help for your own safety. Homemade High Voltage supplies are unlikely to meet any international standards, the safety and correct operation is NOT guaranteed at all, and will depend on the skill level of the builder, the ef ...
Read more

›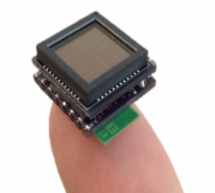 Cypress Semiconductor has introduced what it believes to be the lowest-available-power PMICs that enable an integrated module size of 1 cm² for solar-powered wireless sensor node (WSN) designs. Intended to manage solar-powered wireless sensors for Internet of Things (IoT) applications, these parts are said to be the lowest-power, single-chip Energy Harvesting PMICs, and can be used with solar cells as small ...
Read more

›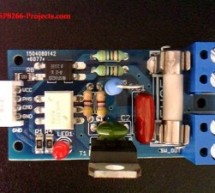 General considerations:      There are several types of dimmers generally available. These are used for resistive, and inductive loads, such as incandescent,cold cathode and low voltage (inductive) lamp sources. Note that not all electronic transformers used for low voltage lamps are suitable for dimming by Triac or Thyristors dimmers. In case of Thyristors you need 2 of them as Thyristor is a Unidirectiona ...
Read more

›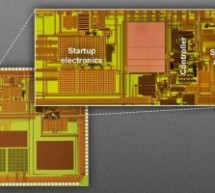 The latest buzz in the information technology industry regards "the Internet of things"—the idea that vehicles, appliances, civil-engineering structures, manufacturing equipment, and even livestock would have their own embedded sensors that report information directly to networked servers, aiding with maintenance and the coordination of tasks. Realizing that vision, however, will require extremely low-power ...
Read more

›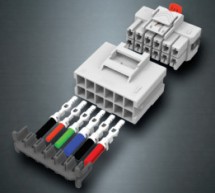 Universal connectors for interconnection of leads (wire-to-wire) as well as leads to a PCB (wire-to-board) are necessary every day and practically everywhere. In industrial applications we usually need various connectors. "Various" usually means almost uncountable amount of types, that´s why it´s usually a big advantage if it´s possible the same connector for several applications. This "versatility" is cons ...
Read more

›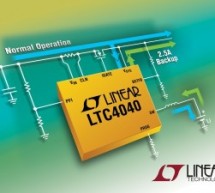 Features Step-Up Backup Supply and Step-Down Battery Charger 6.5A Switches for 2.5A Backup from 3.2V Battery Input Current Limit Prioritizes Load Over Charge Current Input Disconnect Switch Isolates Input During Backup Automatic Seamless Switch-Over to Backup Mode Input Power Loss Indicator System Power Loss Indicator Pin Selectable Battery: Li-Ion (3.95V/4.0V/4.05V/4.1V) or LiFePO4 (3.45V/3.5V/3.55V/3.6V) ...
Read more

›
DoE 2016 is a known term naming stringent regulations established by DoE (department of energy USA) valid from year 2016. Among other things it brings a requirement for a standby power consumption of small adapters to be below 0.1W. In Europe we have here a limit of 0.5W for majority of small adapters, but even here can be expected toughening in the nearest years. That´s why German company Friwo as a long-t ...
Read more

›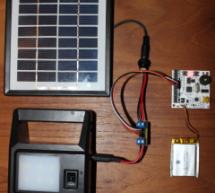 It's undeniable that South Africa is experiencing a critical electricity crisis. On the positive side, it's forcing us to conserve and consider alternative sources of energy. My mom sponsored our household with a cheap Chinese solar panel with battery pack and LED lights to use during load shedding (we live in Cape Town zone 6 and you can find the schedule here). This made me wonder: how much solar power do ...
Read more

›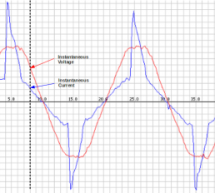 Instantaneous Voltage and current As the name suggests, AC Voltage and current continually alternate. If we draw a picture of the voltage and current waveform over time, it will look something like the image below. Depending on the type of load consuming power, the current waveform - blue in the diagram below - is what you get if you look at a typical laptop computer power supply. (There's an incandescent l ...
Read more

›