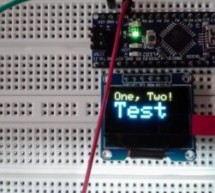 I like cheap electronics for playing. Cheap is good for budget conscious hobbyists and China is delivering lots of toys for playing - one being the inexpensive "mono" OLED displays.  The single-color displays often come in a dual-color implementation where the top row of pixels are one color and the remaining majority of the lower pixels are another color.  These dual-color units allow the title information ...
Read more

›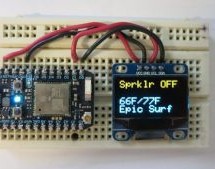 We will make a tiny connected message board with a 0.96" OLED display that can be controlled from your phone. We will use the IFTTT "DO" app to set and clear the reminder so that no extra hardware will be required besides the OLED display. In addition to the reminder, our tiny message board can display 3 other lines, which we will use to display the daily weather temperature forecast and a surf report, whic ...
Read more

›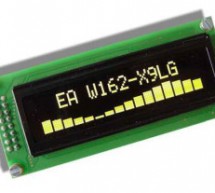 The most advanced display technology – OLED, goes ahead into many industrial products thanks to its advantages. From a certain point of view exactly the industrial environment properly checks features of displays and especially in critical applications extreme thermal resistance a big advantage (immediate response even in frost). As it uses to be, new technologies are rarely cheap. In case of OLED we can sa ...
Read more

›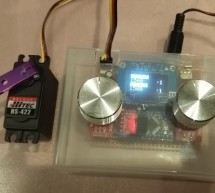 This is something I've already worked on but was never really happy with the result, mainly because the potentiometre that I used was of poor quality and hence non linear and "jumpy"… The problem is simple: I need to have a reliable and easy to use servo tester, that I can use to test/play with a standard RC servo or ESC or anything else that uses the same control protocol. This necessity has arisen again q ...
Read more

›