This project is a RS232 Interface Board based on MAX232 IC. Description This project  provides you a simple and easy solution to connect / convert your Microcontroller input/output to be connected to the serial port of the Computer. This projects build around  popular  MAX232 level shifter IC to do the Level Shifting (Voltage) between 5 V and 12 V DC. An Onboard 9 pin female "D" connects this PCB to the Ser ...
Read more

›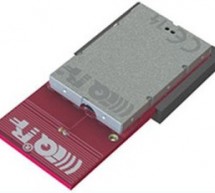 At cars, chip-tuning usually results in a higher power of a motor. Even the new communication module (transceiver) TR72D from IQRF has passed such "chip-tuning" of RF portion, resulting in a higher max. RF output (up to 12mW). New RF chip - Spirit1, used at TR72D also provides excellent sensitivity and GMSK modulation (Gaussian Minimum Shift Keying) with high resistance to interference. That´s why the new m ...
Read more

›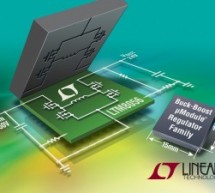 Features Complete Buck-Boost Switch Mode Power Supply VOUT Equal, Greater, Less Than VIN Wide Input Voltage Range: 5V to 36V 12V/3A Output from 6VIN 12V/6A Output from 12VIN 12V/8.5A Output from 24VIN Up to 97.5% Efficient Adjustable Input and Output Average Current Limits Input and Output Current Monitors Parallelable for Increased Output Current Wide Output Voltage Range: 1.2V to 36V Selectable Switching ...
Read more

›
After we managed to connect the ESP8266 WiFI module to Raspberry Pi, we can now try to change the module firmware to a custom one. The firmware we will install on it is a simple webserver, that will handle HTTP requests. It will allow us to access a web interface for ESP8266. The interface will allow us to search for available WiFi networks, choose one and login. We will also have a page that will control t ...
Read more

›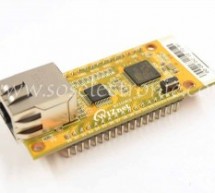 To administrate devices through a web interface is simple, fast and comfortable. Also can be added, that it´s a solution that saves time and money and in a vast majority of cases it´s beneficial for a producer and also a customer. Besides common "network devices" for example for data acquisition (telemetry - when we want a device to send measured data), a network connectivity is still more used at devices, ...
Read more

›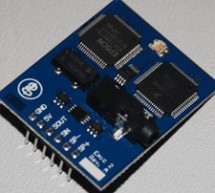 The Emic 2 Text-to-Speech Module is a multi-language voice synthesizer that converts a stream of digital text into natural sounding speech. Using the universally recognized DECtalk text-to-speech synthesizer engine, Emic 2 provides speech synthesis capabilities for any embedded system via a simple command-based interface. Parallax, Inc. is the exclusive manufacturer of Emic 2. For questions and technical su ...
Read more

›
Last night was another BuildBrighton nerd-meet-up and, luckily, we had a couple of these new fangled ESP8266 wifi modules to try out. In case you've been living in a cave with a tin can tied to the end of piece of string as an internet connection, you'll probably know that these are the ultra-cheap wifi modules currently flooding out of Chinese factories and onto "hacker benches" all over the world. The rea ...
Read more

›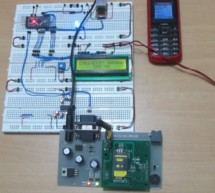 The GSM stands for Global System for Mobile communications.  This is a global standard which is followed by the GSM modules inside the cellular phones which enables them to be connected with any mobile network around the globe. In certain applications the microcontroller based systems has to be connected with the GSM network which will enable a user to control the system by sending messages or making a call ...
Read more

›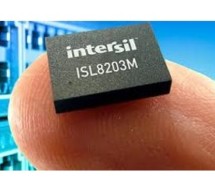 Encapsulated in a tiny 9.0×6.5×1.83-mm QFN package, the ISL8203M step-down DC/DC power module from Intersil furnishes an adjustable output voltage between 0.8 V to 5 V to allow designers to use one device to build a single 6-A or dual 3-A output power supply. The ISL8203M simplifies power-supply design for FPGAs, ASICs, microprocessors, DSPs, and other point-of-load conversions in communications, test and m ...
Read more

›
Now on display at Electronica 2014, the SmartConnect SAM W25 module is the industry's first fully-integrated FCC-certified Wi-Fi module with a standalone MCU and hardware security from a single source. The module includes Atmel's recently-announced 2.4GHz IEEE 802.11 b/g/n Wi-Fi WINC1500, along with an Atmel | SMART SAM D21 ARM Cortex M0+-based MCU and Atmel's ATECC108A optimized CryptoAuthentication engine ...
Read more

›
One can use a cell phone with any cellular networks around the globe if the proper SIM card is inserted in it. This is possible because there is some device inside the cell phone which follows a global standard enabling them to connect with different cellular networks. This standard is called Global System for Mobile communications (GSM). The mobile phones have built in GSM modules which then be used by the ...
Read more

›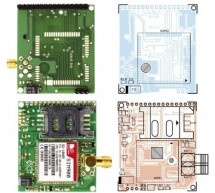 This GSM Mobile is used for our Remote Control (for example Gate Control, Temperature Control….). We use the word 'module' because, unlike what we did in our remote control projects, this time around the mobile phone is not mounted on a printed board, but rather on a small auxiliary board which is then inserted in a connector specifically created on the main printed board; though this alternative may seem r ...
Read more

›