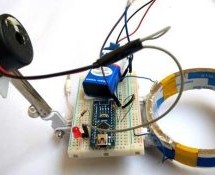 Metal Detector is a security device which is used for detecting metals which can be harmful, at various places like Airports, shopping malls, cinemas etc. Previously we have made a very simple Metal detector without a microcontroller, now we are building the Metal Detector using Arduino. In this project, we are going to use a coil and capacitor which will be responsible for the detection of metals. Here we ...
Read more

›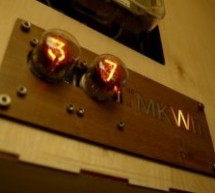 Having recently bought a house, project time has been a bit thin on the ground. As a standard terrace house, the consumer unit and electricity meter were in the entrance hallway, exposed and looking a bit naff. I liked the look of the meter so I quickly created a box that allowed the meter to poke through and leave access to the fuses. The box covering did the job but felt a bit cumbersome with all that spa ...
Read more

›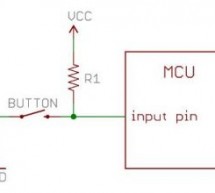 Pull-up resistors are very common when using microcontrollers (MCUs) or any digital logic device. This tutorial will explain when and where to use pull-up resistors, then we will do a simple calculation to show why pull-ups are important. Suggested Reading Concepts that you should be familiar with before proceeding: What is a circuit? Resistors Voltage, Current, Resistance Digital Logic Input/Output What is ...
Read more

›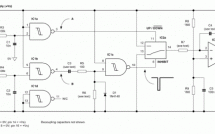 Experimenting with an HF oscillator, I needed to control the varactor diode voltage in precise increments over a 2V-10V range. A buffered potentiometer was the obvious choice, and connecting two pots in series to give coarse/fine control (or using a multiturn pot) would offer improved control over the varactor voltage. However, this approach still didn't allow me to generate uniform increments and decrement ...
Read more

›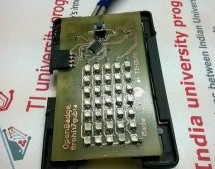 Badges are amazing things. Better when you make your own. I was about to attend the 1st MakerFest at NID, Ahmedabad and thought of taking something unique to the event. Badge was a great option and suited the maker theme of the event. So, sitting down with a pen and paper i drew what it would look like and came up something that could be retro-fitted to a usual boring office badge and would have a LED array ...
Read more

›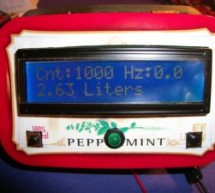 Overview This project was done for a Friend Of a Friend. He needs to monitor water flow rate and quantity for his solar heating projects. He is mainly interested in this two inch sensor but also sent along a small plastic hose bib type similar to the Adafruit 828. Both of these sensors are turbine types, water flow spins a plastic wheel which magnetically triggers a pulse output proportional to the speed at ...
Read more

›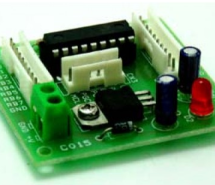 photo This is a 18 PIN (16F628A) microcontroller development board Description This project is a versatile, configurable, and cost effective development board available for the 16F628A or other 18 PIN Microcontroller from Microchip. The board has simplest form with all the Port pins terminating in a Relimate connector (Header Connector) for easy connection to the outside world. Some of the key benefits of t ...
Read more

›
LAPIS Semiconductor, a ROHM Group Company, has recently announced the development of a low power microcontroller that integrates an 8bit low power MCU core, speech synthesis circuit, high efficiency Class D speaker amp, non-volatile memory, and oscillator circuit on a single chip, making audio playback possible by simply connecting to a speaker. The ML610Q304 also provides hardware-based audio playback oper ...
Read more

›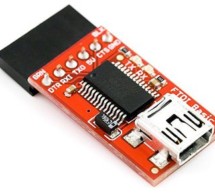 Since you lacked the USB interface in your own Arduino board, it becomes necessary to use a homemade/ready-made USB to Serial Converter Module as an efficient and economical solution. Inexpensive and easy-to-use USB to Serial Converter modules are now widely available, such as one shown here. With the help of this little module you can program your own arduino through a simple interfacing as described. Usua ...
Read more

›
I have a device which provides a USB port. If I attach it to a Windows PC it is recognized as a "CP2103 USB to UART Bridge Controller". According to the device documentation, it should communicate in serial format at 38400bps.I have to talk to this device with a atmega microcontroller. Since the USB pinout is different from the serial UART of the uC, firstly I thought I would need a circuit to convert the s ...
Read more

›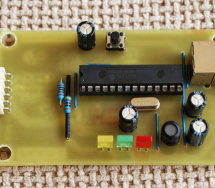 These days I was thinking about a better PIC programmer that can work with Microchip MPLAB IDE software so that I can write my own programs or edit someone else's programs. I found that there are numerous versions of the famous Microchip PICkit 2 on the web. Some of them are using the original schematic published by Microchip and some are lite versions – with different parts or simplified schematics. None o ...
Read more

›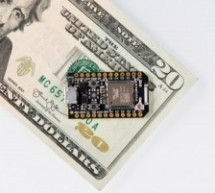 Spark has improved and expanded their product line with the Photon wi-fi development board and a pair of new wireless modules for custom circuit boards. The Photon improves on the popular Spark Core microcontroller by adding 802.11n wi-fi connectivity, SoftAP for provisioning, more memory, and a faster ARM Cortex M3 processor. Like the Core, it sits right into a standard breadboard for easy prototyping. And ...
Read more

›