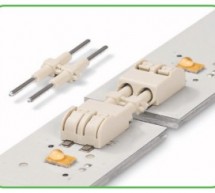 Innovative series Wago 2060 now has two new familiar - smaller and bigger one. We talk about series 2059 and 2061. In result, WAGO 2059, 2060 a 2061 LED terminal blocks series create a comprehensive family of SMT connectors usable for practically any LED applications and in general - for every application, where advantages are low profile of connectors, reliable contact resistant to vibrations (spring clamp ...
Read more

›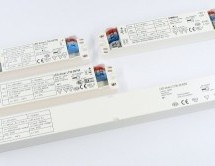 Power supplies for LED lighting (so called drivers) are available from many producers, in a various qualitative level. Why to decide just for the LT series from German company Friwo? Here are few reasons: • precise design, safe operation and a long lifetime • voltage and current regulation in one device • high efficiency and a possibility of dimming in a range of 0-100% directly via a CTRL pin • modules are ...
Read more

›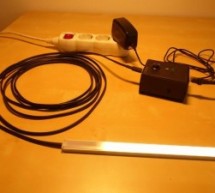 This Instructable shows you how to build a clap activated LED strip. The whole project is based on the Adafruit's Secret Knock Activated Drawer Lock, where the user can record a secret knock pattern which will open the lock inside the drawer. I thought that I could use this to siwtch an LED strip on and off with a handclap pattern. So let's begin! Step 1: Components I used the following components to build ...
Read more

›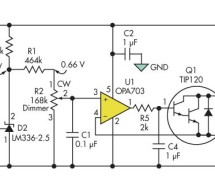 When the built-in incandescent light source of my venerable Olympus microscope failed after many years of use, I decided to design a reliable modern replacement. A 1-W white LED (SEOUL X42182, 350 mA max, Vf = 3.25 V) was the obvious choice to provide high brightness and full-spectrum light without the heat of incandescent or xenon arc lamps. The microscope lamp brightness needs to be adjustable, however, t ...
Read more

›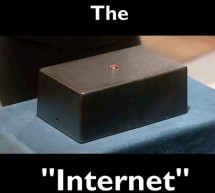 You've bought your first Arduino or you're planning to get this great little device? Obi Wan would say: "That's good. You have taken your first step into a larger world." Same thing for me! Congratulations! You'll see, as soon as you master the basics, you'll have so much fun with this little device. There are so many tutorials and books outside, so why another? Maybe you think learning should be funny or a ...
Read more

›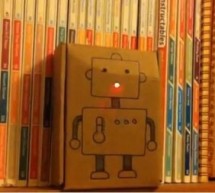 My son and myself made a little arduino robot that records temperature. He wanted me to draw a robot, I wanted to experiment with blinking LEDs relaying data so a plan was hatched. The way the LEDs work is as follows: Green = lowest temperature recorded, Yellow = highest and Red = current temperature with all readings being in °C. Step 2: Wiring Up I realise now how bad the photograph is but as everything i ...
Read more

›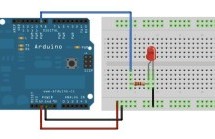 Demonstrates the use of the analogWrite() function in fading an LED off and on. AnalogWrite uses pulse width modulation (PWM), turning a digital pin on and off very quickly, to create a fading effect. Circuit Connect the anode (the longer, positive leg) of your LED to digital output pin 9 on your Arduino through a 220-ohm resistor. Connect the cathode (the shorter, negative leg) directly to ground. image de ...
Read more

›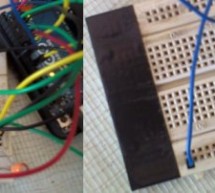 This is a simple 0 to 9 counter circuit constructed using Arduino! Here, a common cathode 7-segment LED display is connected to Arduino for displaying the digits. The code (Arduino sketch) allows push button increment of the counter from 0 to 9. The whole circuit can be powered from a standard 9V PP3/6F22 battery, or from any suitable Arduino power adaptor.The seven segment display is infact a very simple d ...
Read more

›
In this instructable, I will show you how to make a simple toy that combination of the LEDs flash and Theremin. We're gonna using some basic electronics built on top of an Arduino. The basic idea of 7 Segment LED Display was from Enjoying Electronics. The original Enjoying Electronics article is here, you can get more details of explanation about making 7 Segment LED Display there. The basic idea was to use ...
Read more

›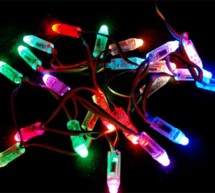 I've been browsing this forum and the internet now for a couple of days and what I thought would be an easy side project turned into a (for me) quite complicated matter. I'm planning to build a mood light that consists of 12 common cathode rgb LEDs with each colour being controlled by an Arduino's PWM pins. In this diagram that has been posted here a while ago I found pretty much the outline for all that I ...
Read more

›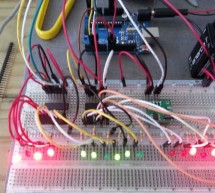 Hello everyone; I was looking for this project for a long time.  Finally I it it together with a lot of effort.  For this project you will need: [box color="#985D00" bg="#FFF8CB" font="verdana" fontsize="14 " radius="20 " border="#985D12" float="right" head="Major Components in Project" headbg="#FFEB70" headcolor="#985D00"] 1-   Arduino Uno ($30 from Radio Shack) 2-   RTC DS1307 (like $2 from EBay) 3-   2 S ...
Read more

›
This ible is for the building of my small, almost matchbox size, arduino compatable board. As seen in this ible.. http://www.instructables.com/id/Pocket-Ardiuno-kit/ I experemented with the one in this ible to see how it can be impreoved, but the consept is the same and so is the build to a degree. Origonally made as a pocket board for taking places with a few components for messing with. Basic specs: - atm ...
Read more

›