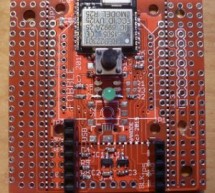 This week I have been working on another of my standard footprint 50mm x 50mm boards - it is a general purpose wireless module carrier board:-  Fobble.  That's a BLE Fob - for anyone who misses the pun. In the last few weeks there have been a number of applications arise - that could easily be addressed with an easy to use, generic wireless platform. These have included keyfob or pendant applications - requ ...
Read more

›
I learnt about Arduino 2 years ago.So I started playing around with simple stuff like LEDs,buttons,motors etc.Then I thought wouldn't it be cool to connect to do stuff like displaying the day's weather,stock prices ,train timings on an LCD display.I found that this could be done by sending and receiving data through the internet.So the solution was connecting to intenet. There began my search on how to conn ...
Read more

›
Ensuring your vehicle batteries are always in good condition is important. Preserving of our environment is/should be mandatory. This project supports both purpose. It recycles an outdated feature phone wall adapter to create a lead-acid battery float charger. The wall adapter gets a new life and the lifetime of the battery extends. You can build a reliable float charger unit using a few items, almost for f ...
Read more

›
In this Instructable I am going to show how to use an Arduino board and BitVoicer Server to control a few LEDs with voice commands. I will be using the Arduino Micro in this Instructable, but you can use any Arduino board you have at hand. The following procedures will be executed to transform voice commands into LED activity: Audio waves will be captured and amplified by the Sparkfun Electret Breakout boar ...
Read more

›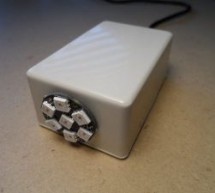 Fast & Easy Fake-TV Light module built for under $5; with enhanced features. With the use of this device you can go for holidays or on vacation leaving your home with a lived in appearance and thus an added layer of security. "I'm up and I am a night owl ... or perhaps asleep on the coach in front of the TV, ready to be awakened." My project was inspired by this Fake-TV project. I decided for my project ...
Read more

›
Story I have been working out ways to make a minimal Arduino to fit in the smallest space possible, and limit the power consumption of the microcontroller. (You can go through this project for more info about reducing power consumption at: Reducing Arduino Power Consumption). You can assume this one is an extended version of that project. An Arduino consists of many components like linear regulator, USB to ...
Read more

›
Story A bit of background. My brother came to me with an odd box that a friend of his asked someone to make so that they can determine the fastest contestant to push a button. The box consisted of some LEDs, two buttons, and two sets of bicycle bells that made some weird noises. It did light up and make noises, but it did not actually serve the purpose it is made for, which is to actually determine the firs ...
Read more

›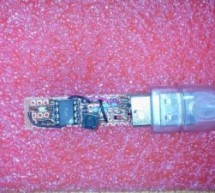 Chachka is born! Chachka is an Adafruit Trinket CLONE built from the ATtiny85 microcontroller.  Because it is a current Adafruit product, it has a training guide and its own support forum and lots of sample code.  All of this means that like an Uno clone, the Chachka will be well supported with firmware and libraries and other users. The Trinket in itself, is not expensive.  But hacking is not about expense ...
Read more

›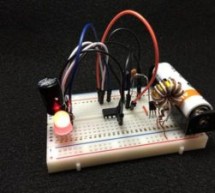 Introduction I've been fascinated with joule thief circuits since I made my first one.  It's amazing what all you can power from a single AA or AAA battery.  The only problem is you can't do much beyond light up an LED because the current isn't "always on".  With a couple of extra components, you can take your joule thief to the next level!  While this circuit isn't particularly useful other than draining d ...
Read more

›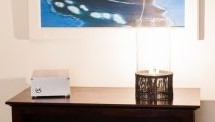 1. Light Therapy Overview & Introduction Sunlight simulation and light therapy light boxes are commonly used as light therapy for treatment of Seasonal Affective Disorder (SAD).  My mom has SAD and after seeing her wimpy light box I thought there had to be something better out there, after some research I was really surprised at the underwhelming sunlight simulator light therapy options on the market.   ...
Read more

›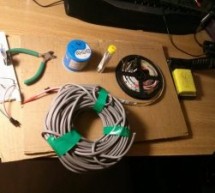 First Hello instructables. This is my first contact with : Instructables Arduino Programmable LED's So please don't trow rocks at me for noobish mistakes. Keeping that in mind I'm waiting to read your comments with grate interest and I'm open to any suggestion Features : big digits ( each digit is approximately the size of a A4 paper). slim in order to fit in a photo frame (a big one). auto dim the light de ...
Read more

›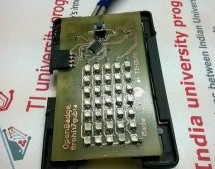 Badges are amazing things. Better when you make your own. I was about to attend the 1st MakerFest at NID, Ahmedabad and thought of taking something unique to the event. Badge was a great option and suited the maker theme of the event. So, sitting down with a pen and paper i drew what it would look like and came up something that could be retro-fitted to a usual boring office badge and would have a LED array ...
Read more

›