Many AA or AAA battery chargers charge batteries in pairs, but plenty of devices use 1 or 3 batteries, meaning that some of your batteries get overcharged and some get undercharged. NiCd and NiMH batteries also benefit from an occasional full discharge, which most normal battery chargers won't do. If you're anything like me you'll end up with a lot of rechargeable batteries, none of which end up being charg ...
Read more

›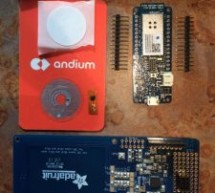 You just say what the thing does and then you add '-er'." Replenisher keeps your fridge, office...stocked! Just scan! "I'm going on break! Story TL;DR; This project utilizes the AmazonDRS Arduino library to initiate frictionless purchases on Amazon by scanning NFC tags. Looking for some help getting started with AmazonDRS Dash Replenishment for Arduino and still need to get your Amazon accounts setup, autho ...
Read more

›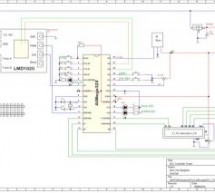 I just wanted a simle DCC central wich I can use to test new DCC locomotives n ad potentially with a "program" mode so it can "break in" new locomotives for me by running them for specific periods of time in both directions.   The result is an Arduino  based DCC central.    It is based on some stuff I picked up from the  "interweb" and either slimmed it down or added new features.   It uses an ATMel 328  mi ...
Read more

›
Arduino shields are boards that will expand the functionalities of your Arduino. You just need to plug them over the top of the Arduino board. There are countless types of shields to do countless tasks. Here's a collection of 25 Arduino Shields. RECOMMENDED: Read our Home Automation using ESP8266 Course I've also wrote a list of 21 modules that you can buy for your Arduino for less than $2. 1. Ethernet Shie ...
Read more

›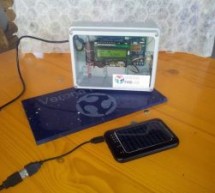 We are a group of makers who like to spend nights and weekends tinkering with tecnology here at Verona FabLab (Verona is a town in the North of Italy) and with this instructable we want to describe the project we've realized for Intel Maker contest. Our project is a portable device powered by an Intel Edison and equipped with a GPS receiver and a Geiger Tube, a sensor able to detect radioactivity. Our devic ...
Read more

›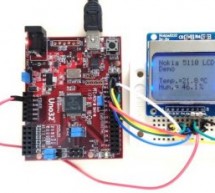 In Tutorial 4, we learnt interfacing an HD44780-based LCD to a chipKIT board for displaying alphanumeric output. Today, we will see how to connect a NOKIA 5110 graphical LCD (used in Nokia 5110 cell phones), which is a 84×48 pixel monochrome display of about 1.5″ diagonal in size. The display can be used for graphics, text, and bitmaps. Theory Nokia 5110 LCD was used in Nokia's popular 5110 and 3310 model c ...
Read more

›
Having recently bought a house, project time has been a bit thin on the ground. As a standard terrace house, the consumer unit and electricity meter were in the entrance hallway, exposed and looking a bit naff. I liked the look of the meter so I quickly created a box that allowed the meter to poke through and leave access to the fuses. The box covering did the job but felt a bit cumbersome with all that spa ...
Read more

›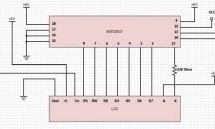 The typical parallel LCD used with an Arduino (16x2 or 20x4) has 16 pins. Only 6 I/O pins are required on the Arduino, but what if you could get that down to two I/O pins, and still have those pins available for other devices? The I2C interface is on pins A4 and A5 of the Arduino UNO. These are addressable, and are therefore shareable with other I2C devices that have different addresses. Now, you can buy I2 ...
Read more

›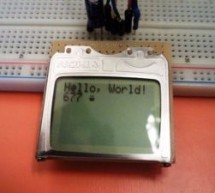 Story The Nokia 5110 is a basic graphic LCD screen for lots of applications. It was originally intended to be used as a cell phone screen. This one is mounted on an easy to solder PCB. It uses the PCD8544 controller, which is the same used in the Nokia 3310 LCD. The PCD8544 is a low power CMOS LCD controller/driver, designed to drive a graphic display of 48 rows and 84 columns. All necessary functions for t ...
Read more

›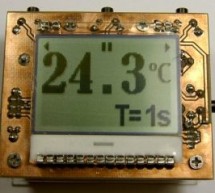 The device is designed for contactless measuring and monitoring temperature of objects. It is built on Melexis MLX90614 sensor and can measure temperatures in the range from -70°C to +380°C with 0.5°C accuracy and 0.01°C resolution. The period of measurements can be set in the menu from 1 sec to 1 min in 10 sec increments. It is also possible to record the temp measurements and upload them to a computer via ...
Read more

›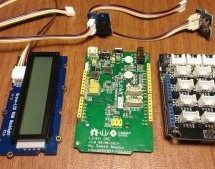 Kids just aren't huge fans of brushing their teeth. Not only are they not huge fans, they also are pretty bad at it. Teaching a young kid to brush their teeth is really hard. I created a little contraption that not only times them to make sure they brush for an entire two minutes, but also tells them what part of their mouth they should be brushing! Now kids can't claim they didn't know what to do, since th ...
Read more

›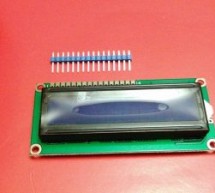 This project lets you measure capacitors in an alone range of measure from 0.000pF to 1000uF. That is, a 16x2 LCD Display will be displaying a sole scale from 0.000pF to 1000uF whose main components will be an Arduino Uno and a 16X2 LCD Display. Step 1: List of Materials 1 16X2 PARALLEL LCD DISPLAY 1 Arduino Uno R3 DIP Edition (Revision 3) 1 Arduino Uno Proto Shield (PCB only) 1 9V Battery Snap with 2.1mm B ...
Read more

›