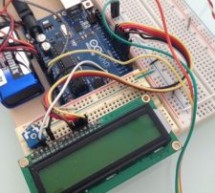 This tutorial will explain how to build a machine for biofeedback. But first a bit of theory. What is biofeedback? [Font: Wikipedia | https://en.wikipedia.org/wiki/Biofeedback] Biofeedback is the process of gaining greater awareness of many physiological functions primarily using instruments that provide information on the activity of those same systems, with a goal of being able to manipulate them at will. ...
Read more

›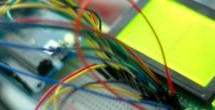 This is an incredibly quick post, and it is actually here simply because this thing was a pain to figure out how to hook it up. But, I wasn't able to do anything with it more than the Arduino library was able to do out of the box. So, if you have this screen sold from SparkFun, and you wanted to hook it up to your Arduino, here is how you do that. Hooking it up LCD screens of this type are more difficult to ...
Read more

›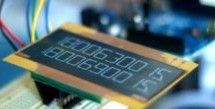 Most notable for its inclusion in the Kindel and other E-Readers, E-Paper has recently become very popular. But until very recently been out of reach to being used in personal projects. Luckily for us, SparkFun started selling and E-Paper display, and breakout board finally bringing this great technology to a place where we can slap it on the back of our Arduinos. If you are wondering, E-Ink is a brand of E ...
Read more

›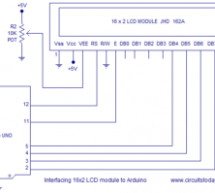 A Liquid Crystal Display commonly abbreviated as LCD is basically a display unit built using Liquid Crystal technology. When we build real life/real world electronics based projects, we need a medium/device to display output values and messages. The most basic form of electronic display available is 7 Segment display – which has its own limitations. The next best available option is Liquid Crystal Displays ...
Read more

›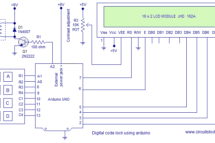 We have published a digital code lock using arduino some weeks before. This one is a little different. The earlier version was based on a defined password, where the user can not change it. Moreover there was no LCD display interfaced with the project to output lock status. This project is a much improved version of the same digital code lock which comes with a user defined password and LCD display. The use ...
Read more

›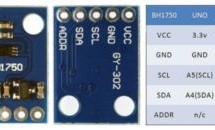 Get acquainted with using I2C with the Quark D2000 development board by interfacing an ambient light sensor and an LCD. Previously, we presented a general overview of the Quark D2000 development board. Subsequently, we explored the use of the board's GPIO and PWM. In this project, we will explore using I2C with the D2000 board by interfacing an ambient light sensor and a COG (chip-on-glass) LCD. Since our l ...
Read more

›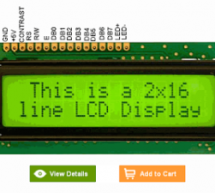 In this tutorial we'll be looking at how to connect interface parallel LCD to an Arduino. We are using 16 char x 2 Line LCD known as 16x2 LCD, you can usually identify this display by the 16-pin interface. You only need to solder 10 of the 16 wires to use the LCD, but this will only enable you to use the 4-bit interface. 4-Bit interface helps us to reduce required IO lines, there are various displays availa ...
Read more

›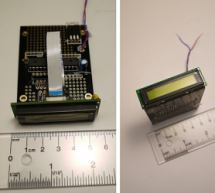 Signal and power from the same voltage source Most hobby electronics store carry cheap and ready to use digital voltmeter modules (DVM) the problem with those is that they do usually require an independent power source to power the DVM-module. Many circuits are made such that you have one power supply and you would like to power your circuit and the voltmeter module from this one single power supply. This i ...
Read more

›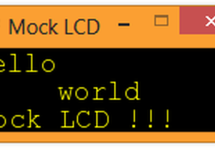 So recently I got a Raspberry pi and a 16x2 character LCD screen , I thought , lets make a simple game that can be played on the lcd. my first instinct was to code directly for the lcd on the pi , but as I started coding I realized that the clutter of having the lcd connected wasn't really necessary while i am programming the game's logic . I decided to make a python module that gives me the lcd output on m ...
Read more

›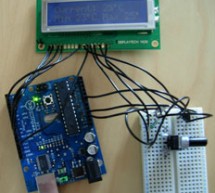 As a simple first Arduino experiment I interfaced a two line LCD (a Displaytech 162B) and an LM35DZ to make a simple Min/Max thermometer. Step 1 - Interfacing the Temperature Sensor This is really very simple. The LM35DZ has three pins, +5V, ground and a variable voltage output to indicate the temperature. I plugged it into breadboard and wired the output straight to the Arduino's analogue input 0. To test ...
Read more

›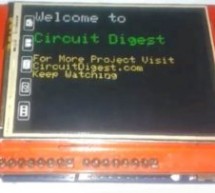 Today, we are going to Interface 2.4 inch TFT LCD Shield with Arduino. By using this color TFT LCD shield we can show characters, strings, blocks, images etc on the color TFT LCD. And we can use this TFT Shield in many applications like:  Security System, Home Automation, Games etc. Interfacing TFT LCD with Arduino is very easy. We only need to have an Arduino Board & a 2.4 inch TFT Shield in hardware p ...
Read more

›
In LESSON 18 you learned how to use an ultrasonic sensor to measure distance, and in LESSON 19 you learned how to connect an LCD to the arduino. In this lesson we will combine what you have learned to create a circuit for measuring distance, and displaying results on an LCD display. - See more at: http://www.toptechboy.com/arduino/lesson-20-arduino-lcd-project-for-measuring-distance-with-ultrasonic-sensor/# ...
Read more

›